September 10, 2015 11.55 am
This story is over 75 months old
Former Lincoln parking warden blows the whistle on shameful ticketing tactics
"Bending the rules": A former Lincoln parking warden blows the whistle on questionable ticketing tactic in a city car park.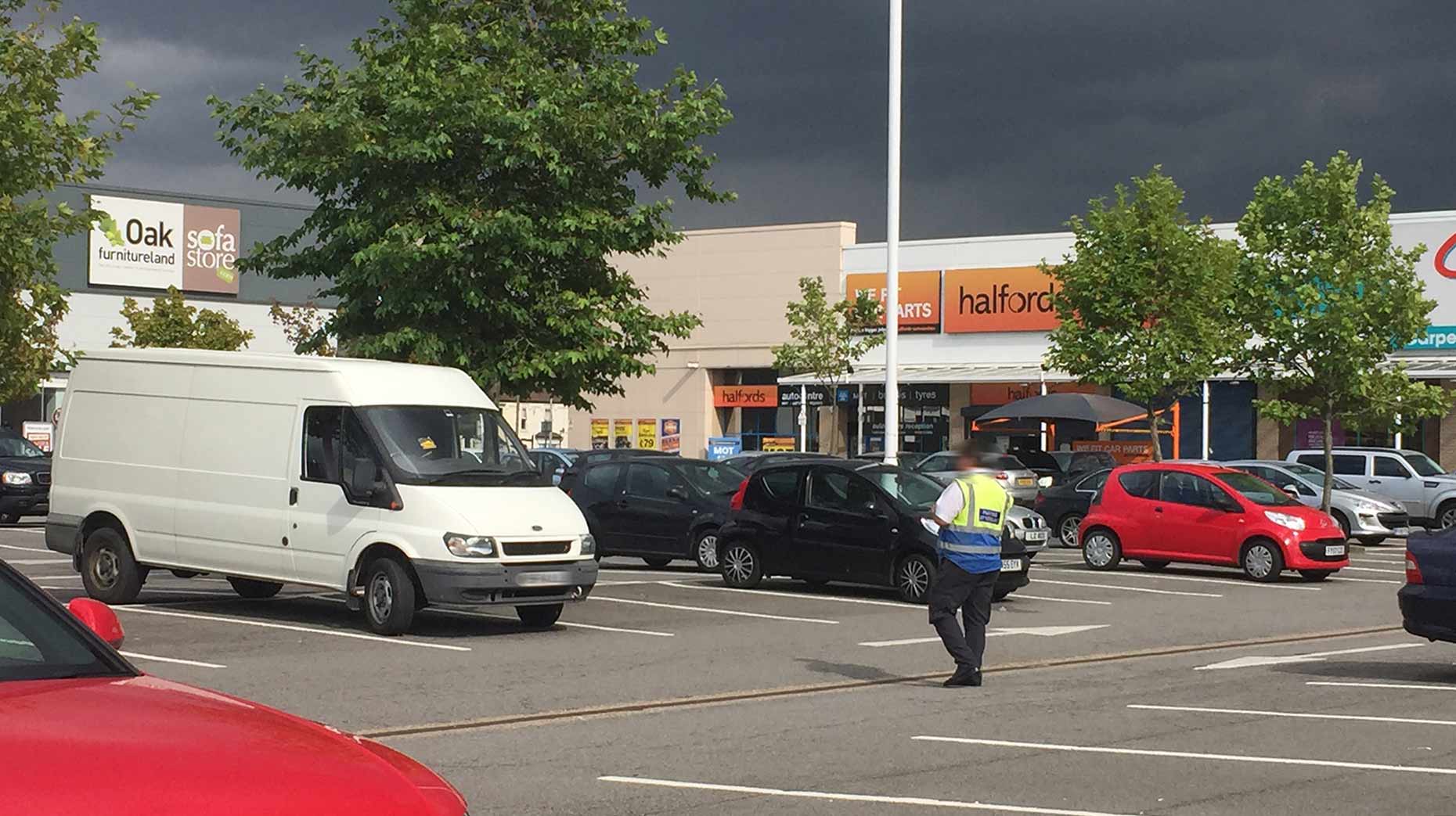 In the aftermath of a scandal that saw outraged motorists appealing against 'fraudulent' parking tickets issued in Lincoln, a former warden has made claims about how attendants 'bend the rules' for bonuses.
In recent weeks, a number of people who had parked at the Tritton Road retail car park in the city have spoken out about parking charges of £100 which they said had been "doctored".
Fuming motorists described how photo evidence supplied to them in response to the fines had been altered with false time stamps to accuse them of overstaying the two-hour limit.
The claims are under investigation with Action Fraud and the British Parking Association.
The independent firm operating the ticketing system at the car park UK Parking Control (UKPC) responded to enquiries stating that the issue was investigated and staff involved "are no longer working for [them]."
Now, a former UKPC employee is speaking out with claims that wardens had many questionable tactics to meet targets.
In an anonymous statement sent to The Lincolnite, he said: "This was one of my former sites I used to cover, being an ex employee of UKPC.
"When they take you on, you are on a KPI scheme. For 20-30 tickets it's £2 a ticket, 30-40 £3 and so on, however in real world terms, in this car park (Tritton Road) that's big ticket numbers.
"The push for tickets on this site was unreal, I used to get calls, texts and emails at all hours of the day and night, constantly demanding more, more, more.
"It seemed, on this site, to get big numbers you had to be prepared to bend the rules somewhat.
"On this site there are two parking spaces which are not actual spaces, even though they are marked up as bays, a lot of tickets were issued in these spaces to get numbers up (and probably still are).
"The end bay outside Staples, another bay between Pets at Home and PC World, were used as (cash cows), no signage to say these were not bays.
"Photos often used to be taken at angles to make it look like people were parked really far out of bays, when they were not.
"As for the time stamp fiasco, CCTV used to be checked first thing in the morning by the car park attendant.
"Let's say a car entered car park at 9:45 and it was seen on CCTV at 12:00 that time, the warden would change time on camera phone to 9:45 go out and take a picture, then change time again to 12:00, then take a final picture – this was common practice."
The scandal has gained national attention, including that of parking blogger Alex Shipp aka the Parking Prankster.
Alex said: "There is currently no information from UKPC detailing how many car parks this was going on at, how long it was going on for, or how many motorists were wrongly charged.
"However, at the rate of two tickets per car park per day, the rogue wardens would have been making their employer £12,000 a month or almost £150,000 a year. According to their website, UKPC cover over 1,400 sites nationwide.
"The situation is perhaps an inevitable result of how many car parks around the country are now managed. Several years ago, car park operators would charge a management sum to look after a car park. That has now largely changed; operators now offer their services for free, and make their money from issuing as many parking charges as they can.
"This leads to aggressive parking enforcement, and in this case, fraud. UKPC have featured on Parking Mad, where ex warden Tony Taylor exposed some of the tactics used to increase revenue.
"Wardens get no bonus for the first 20 tickets issued and paid, and up to £5 per ticket if they issue 50 or more. The bonus can be more than the actual wage and therefore the temptation to issue a few bogus tickets cannot be ruled out. Even an incorrectly issued ticket can scare a motorist into paying up."
UKPC has been contacted in relation to the fresh claims from the whistleblower, but have so far not responded.