September 8, 2015 11.18 am
This story is over 98 months old
Lincolnshire fire chief to retire after 30 years of service
Bowing out: After 32 years of service and life-saving aid in national and international disasters, Lincolnshire's Chief Fire Officer Dave Ramscar is retiring.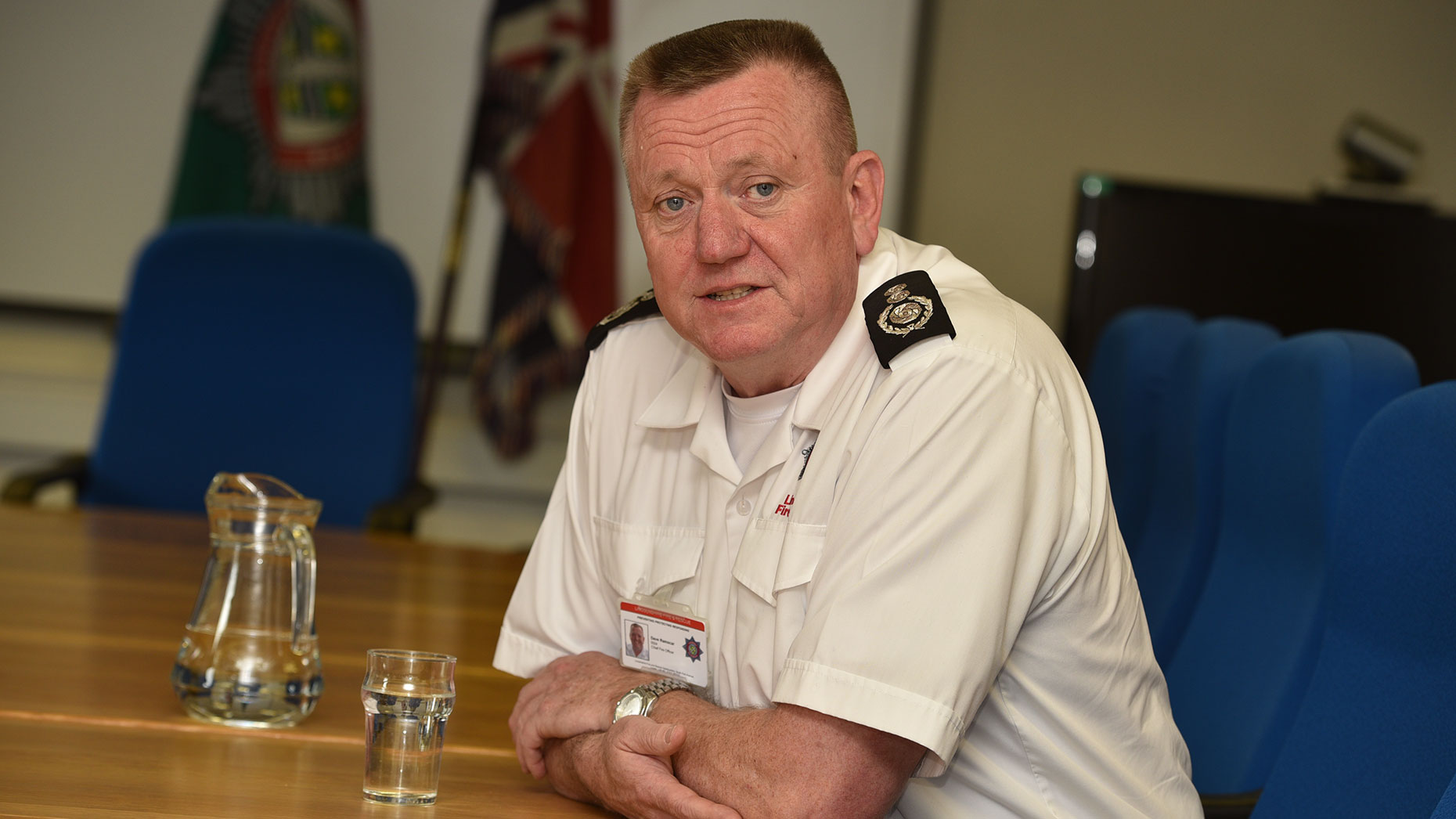 After 32 years of local service, and aid with national and international disasters, Lincolnshire's Chief Fire Officer Dave Ramscar will be hanging up his uniform.
Across three decades, Dave has worked at stations including Gainsborough, Boston, Lincoln South and most recently at its Lincolnshire Headquarters.
Progressing through the ranks, he started as a firefighter in 1984. He was promoted to lead firefighter in 1992, station officer in 1997 and then to the role of assistant divisional officer in 2001.
In 2002, he became divisional officer operations and then in 2006, he was promoted to assistant chief officer. He became head of the county's brigade in January 2011.
As well as protecting and helping local Lincolnshire people, he has played a key role in helping in national and international disasters.
Most recently, through his work with the International Search and Rescue (ISAR) team, he led a search and rescue mission in Nepal.
He has also coordinated rescue missions in Japan and New Zealand.
Dave will officially leave his post at the end of November.
He said: "Over the last few years, we have done many great things. Firstly, we've introduced better training for all crews – including our retained firefighters. We've made sure that they can approach challenging situations with flexibility and that they have the safest, most efficient tools available.
"Secondly, we are now working closer with our colleagues in other emergency services. I'm particularly pleased that we have extended our co-responder scheme, in the Joint Ambulance Conveyance Project with EMAS and LIVES.
"Our main priority has, and will always be, to save lives. These projects allow us to make the most of the resources available and to ensure the best outcomes to the people of Lincolnshire.
"It has been a privilege to work with some very talented and passionate people, both operational and non-operational, who have dedicated their lives to protecting our communities.
"I am very proud to have played a key role in ensuring Lincolnshire is equipped for the future."
Councillor Peter Robinson, executive member for public protection at Lincolnshire County Council, said: "Dave Ramscar has been an outstanding chief fire officer. His leadership, good humour and professional competence has contributed considerably to the high level of competence and morale of our fire and rescue service.
"He will be hugely missed, not only by our Lincolnshire firefighters but across the whole of the county council.
"I wish him the long and happy retirement he so thoroughly deserves."
Pete Moore, director of finance and public protection at Lincolnshire County Council, added: "Mr Ramscar sadly leaves Lincolnshire Fire and Rescue after just over three decades of service, where he has dealt with extremely testing circumstances.
"He has not only helped ensure fire and emergency services perform well, but has also been actively involved in important national and international roles, including leading an international rescue team this year in Nepal.
"I whole heartedly thank him for his commitment and dedication."