Man jailed for armed robbery of Lincoln village post office
Jailed: Anton Stepniewski has been sentenced to six years in jail for the armed robbery of a Lincolnshire village post office.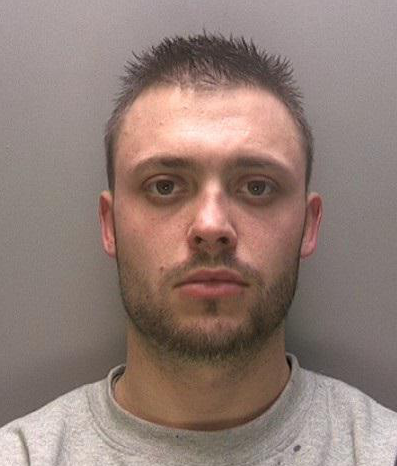 A robber who staged an armed raid on a village post office has been jailed for six years.
Anton Stepniewski denied he carried out the raid on the outreach post office at Fiskerton, near Lincoln but a jury at Lincoln Crown Court took less than two hours to convict him at the end of a four week trial.
Judge Michael Heath told Stepniewski: "There was clearly a degree of planning. You knew the village of Fiskerton. This was a lone cashier in an outreach post office in a village hall. It was a soft target.
"Such people and such premises" must be protected as far as possible and therefore there must be an element of deterrence in the sentence I pass upon you."
Stepniewski, 26, of Sturgate near Gainsborough, denied charges of robbery and possession of an imitation firearm with intent to commit robbery on February 10 this year. He was found guilty of both charges.
He did not give evidence to the jury during his trial but through his barrister claimed that the prosecution evidence was not conclusive. He suggested that the cashier could have faked the robbery to steal cash.
But in passing sentence Judge Heath described the cashier Joseph Stuffins as "a patently honest young man of considerable fortitude."
The judge told Stepniewski: "I have to say that a singularly unattractive feature of your defence was an unpleasant attack on the character of Joseph Stuffins.
"On your behalf he was accused of faking or stage-managing a robbery. The first thing the jury had to decide was whether there had been a real robbery. Plainly they concluded there was."
During the trial Mr Stuffins, 24, told the jury how he found himself facing a gun before the robber stole £2,700 cash from the till.
Mr Stuffins said he was initially facing away from the robber when the man entered the post office.
He told the jury: "When I turned round I saw a masked chap. He had managed to get the door open. I managed to jostle with him to get the door closed. At that point he pulled a gun.
"He was aiming the gun at me. It was at my chest as opposed to my head."
Mr Stuffins said the man demanded money and he placed bank notes into a post office bag.
He added that the man then asked if there was any more money but moments later walked out with the bank notes.
"The gun looked to me to be either decommissioned or maybe fake. It looked like metal but it could have been plastic."
David Allan, prosecuting, told the jury that Stepniewski was arrested the day after the robbery and initially told police he had not been near Fiskerton when the raid was carried out and said he was not involved.
But police inquiries revealed that the van he was using at the time was fitted with a tracker device which showed it had been in Fiskerton when the robbery was committed.
And a balaclava, a hat and a glove were found in a dog waste bin in Hall Lane, Fiskerton. Each of the three items contained Stepniewski's DNA.
Mr Allan said: "Every time he heard new evidence that proved his previous account was lies he changed his account."
Mr Allan said that Stepniewski parked his van in the village and then used a quad bike to make his way across fields to the rear of the post office.
Then, after carrying out the raid, Stepniewski drove away on the quad bike, loaded it into his van and made his way from the scene.