October 21, 2015 10.55 am
This story is over 96 months old
James Truscott: Feeding the nation
A declining market: James Truscott has been educating the national about the benefits of potatoes in a fight to boost a declining market.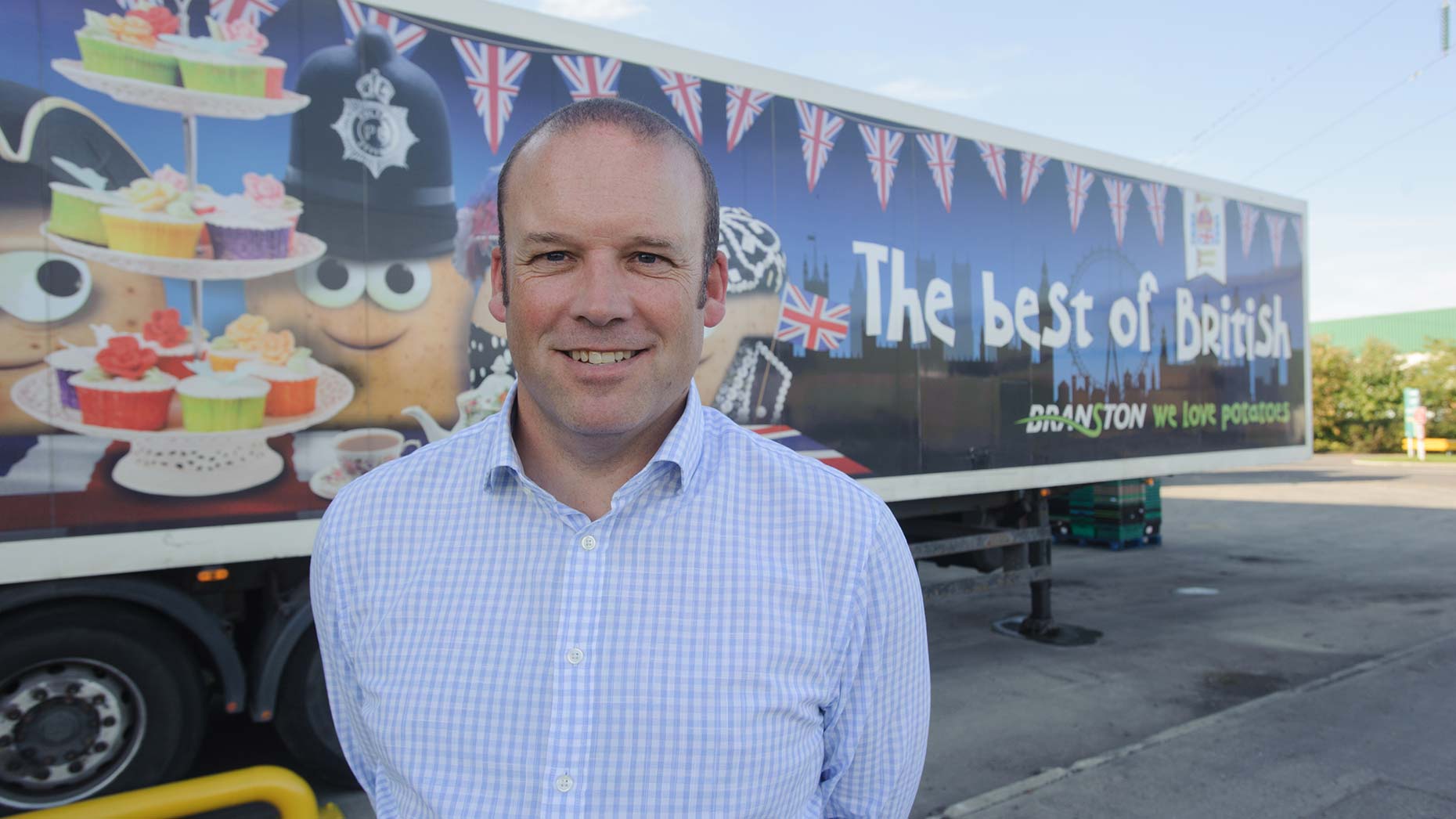 Sun, sea and sand may have been an amazing lifestyle for James Truscott, 46, and his family when they lived in California, but since moving back to the UK two years ago he has put his heart and soul into Branston (Potatoes) Ltd. After only five months of being Managing Director of a local company that turns over more than £100 million per year, he has already been awarded a long term strategic partnership status with Tesco and is fighting a declining market to help educate the nation.
Originally from Birmingham, James studied Economics at Bristol University. When he left he started out on a journey towards a career that he loved, being involved with people and really getting to the heart of what they want. "I feel quite fortunate that I have got into something that I really love doing," said James.
---
This feature interview was first published in issue 51 of the Lincolnshire Business weekly magazine, now available to read at www.lincsbusiness.co. Subscribe to the email newsletter to receive the latest edition in your inbox this Friday.
---
"I guess I've always migrated towards stuff with a customer service element to it and businesses that I have enjoyed the most are the ones where that culture is quite extreme." To some, this career path may not seem overly exciting but to James, he wouldn't have it any other way. Focusing on the needs of customers and the service that they receive is a challenge that he lives for.
"Being in an industry where customer service is valued, for me, that's great because I think about it as a way of working. I like to be able to get into the head of the customer, really understand what would delight them and find a way of us being able to deliver that quicker and better than the competition.
"You have to be quite close to the detail in order to get the detail right. But clearly you have to be able to operate at a strategic level to be able to make sure that things are going in the right direction. So it's an interesting tension that exists in produce and some people love it and some people don't – I love it. I think it's an amazing industry. You know that you've done a good job if you have happy customers."
Leading to leadership
During his journey to the top, James was offered the chance to start a new business across the pond in California, Wild Rocket Foods, which supplied Fresh and Easy. But the business life out there is very different to the UK and it is an experience that taught him a lot.
"To be exposed to a different culture is brilliant on lots of levels. We have experienced different foods, and I hadn't learned to surf before I went there. In terms of business, the west coast attitude of 'failing is OK' was very interesting to see."
"Whilst Fresh and Easy was a small business, for a Tesco business, it was still a Tesco business. So lots of what you got exposed to were the big Tesco governance processes and training methods. It was actually an easier place, particularly maybe because it was over there and it was small but you could try stuff. It was the first time that I could be a bit braver about trying different ways of running a team and it didn't feel like a problem to have a go at something else. It was clearly a different way of running a business."
---
The full cover interview with James Truscott is available to read in full here. For the latest dispatch of business news from across Lincolnshire delivered in your inbox every Friday, subscribe to the Lincolnshire Business magazine.