December 14, 2015 4.41 pm
This story is over 95 months old
"I always put the children first," claims ex-Lincoln academies boss accused of fraud
Fraud trial: Richard Gilliland has been firmly denying charges of fraud at Lincoln Crown Court on December 14.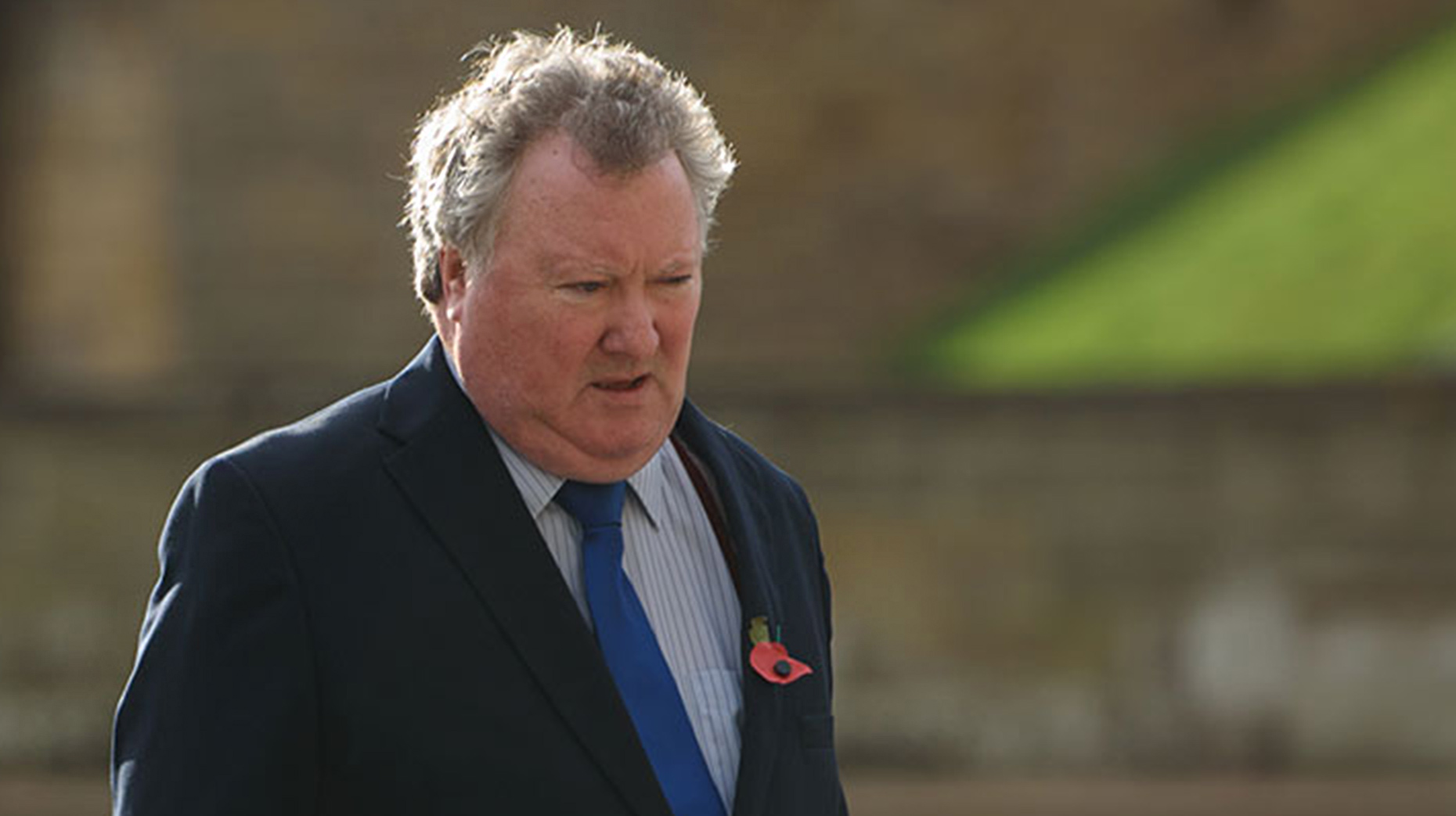 The former chief executive of the Priory Federation of Academies denied he left behind a "legacy of greed" when he quit his position days before publication of a critical Department for Education report.
Richard Gilliland denies any impropriety in relation to federation funds and told a jury at Lincoln Crown Court on Monday, December 14 that he had never been motivated by greed or self-interest.
In his second day in the witness box he told the jury: "I always put the children first. Greed – it was just never there.
"I'm not saying I was the most popular person but I was always fair."
He claimed that the DfE "had it in" for him, adding: "I just thought things were crowding in on me and there seemed to be a determination to prove I'd done something that I hadn't."
Gilliland is alleged to have made thousands of pounds worth of personal purchases on Amazon using federation credit cards but he told the jury that the spending was to offset amounts he was owed by his employers for items he had bought for work with his own money.
He also denied that he had inappropriately employed his son Kia Richardson at the federation's Laughton Manor Equestrian Centre and that he concealed a CRB check which revealed Richardson's past convictions, which included an offence of outraging public decency, which resulted in a jail sentence.
Gilliland said his son was originally taken on to work at a site in Ropsley, which the federation was negotiating to buy.
That fell through at the last minute and instead the organisation purchased Laughton Manor where Richardson worked as yard manager until resigning following an investigation into his appointment carried out by the News of the World.
When asked whether his son was unsuitable for the post Gilliand told the jury: "Quite the reverse. He was absolutely suitable."
He said he played no part in his son's appointment to the post nor did he use any influence to persuade staff that Richardson should receive severance pay and overtime payments.
He also denied a prosecution claim that he arranged for the federation to pay the fees for an equestrian course at West Bridgford attended by Kia Richardson before Richardson commenced working for the federation.
Gilliland said that he initially paid the fees himself but Richardson later started an unpaid internship at the training centre and the original payments were converted into paying for federation students to attend.
He said a suggestion that he had produced false invoices relating to the courses was untrue and told the jury he was "flabbergasted" by the version of evidence given from the witness box by the owner of the West Bridgford Centre.
Richard Gilliland, 64, who now lives in Spain, has denied six charges of fraud by abuse of position on dates between October 2008 and November 2011.
A further charge of fraud by abuse of position was added to the indictment alleging that Gilliland brought about the employment of his son Kia Richardson knowing that Richardson was unsuitable.
Gilliland also denies that matter.
The PFA's former finance director Stephen Davies, 58, of Abingdon Avenue, Lincoln, denies three charges of fraud by abuse of position.
The trial continues.
Due to the judge's ruling on Friday, November 13, any comments on the ongoing trial on The Lincolnite will be removed.
---
Follow the progress of the trial so far: