December 2, 2015 2.18 pm
This story is over 72 months old
Lincolnshire father and son jailed for scamming pensioners out of thousands of pounds
Pair jailed: A father and son who scammed vulnerable pensioners out of thousands of pounds have been jailed.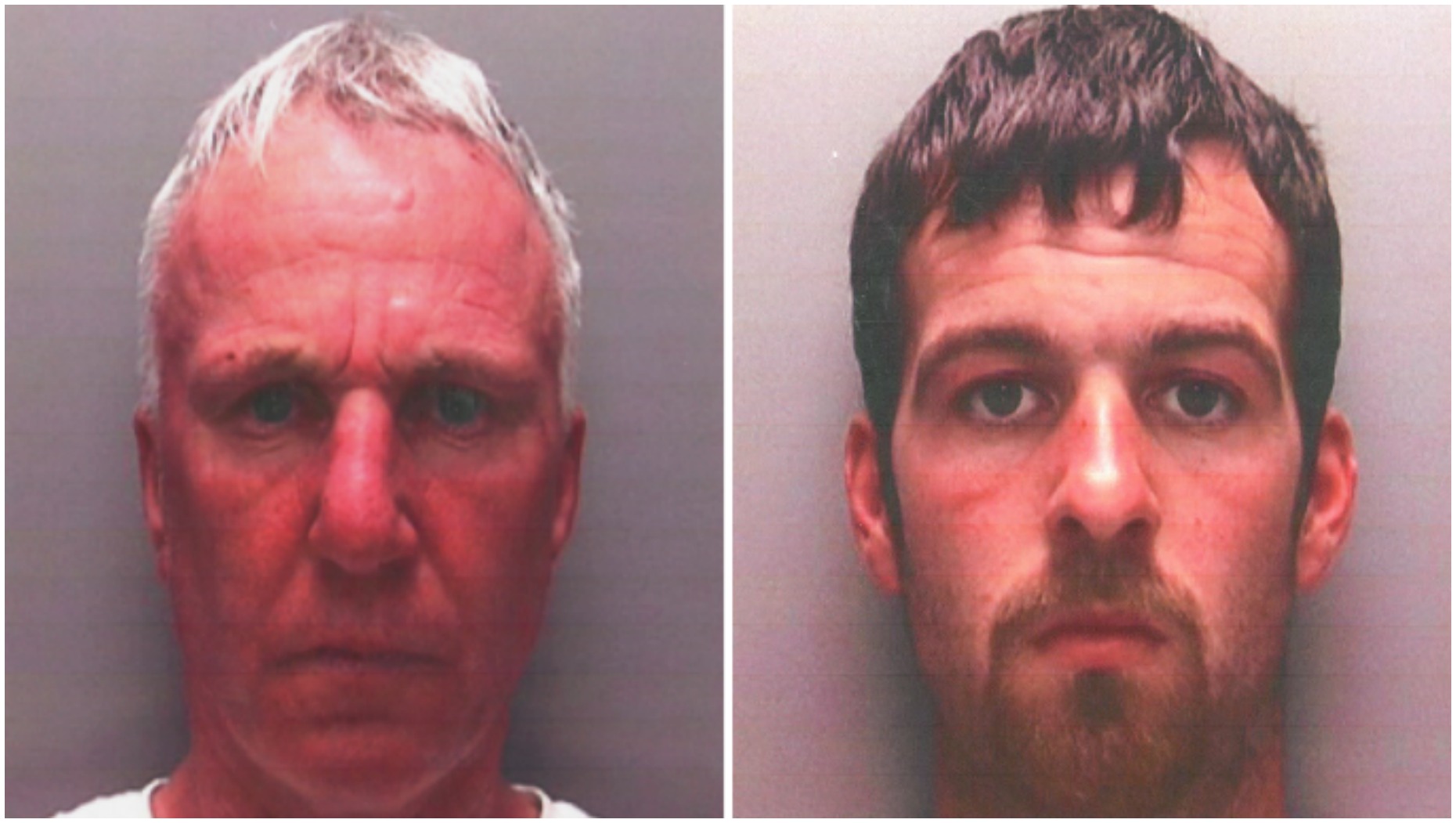 A father and son who scammed vulnerable pensioners out of thousands of pounds, which their victims paid out for poor quality work, were both jailed at Lincoln Crown Court on Wednesday, December 2.
Anthony Newbury and his son Jack Newbury targeted victims offering top quality driveways which they claimed "would last for ever".
Ruth Bala, prosecuting, said that the victims were told they would be given a specific trademarked type of driveway made of stone bonded resin.
But instead lower quality tarmac and chippings was laid. In one case the quality was so poor that the new driveway was almost completely washed away by a rain storm.
On a number of occasions victims, having agreed a price, found themselves being asked for extra money and some were taken to cash machines to withdraw cash.
Bala said that the two men, operating as Lincolnshire Servicing, struck at a number of places in 2013 and 2014 including Skegness, Burgh le Marsh, Mablethorpe and Holton-le-Clay.
Bala said: "This matter relates to what is known as doorstep selling. The defendants visited various homes of the complainants and handed out a leaflet."
The leaflets included photographs of high quality driveways and the victims were told theirs would be similar.
But Bala said: "It was simply hot tar being sprayed on the drive and a thin layer of gravel placed on top so the drives were often left in a worse state than they had been before the work began."
One victim, aged 90, agreed a price of £550 for her driveway to be replaced only for Anthony Newbury to later claim the cost was £500 per square metre and then demand £5,000.
She contested the amount but still ended up agreeing to pay £2,200 but subsequently cancelled her cheque and only lost the £400 cash deposit she had paid.
A 72-year-old agreed a price of £1,000 only to find the workmen took just an hour to complete the job and then demanded a further £500.
When she said she could only afford another £100 and her offer to pay by cheque was rejected. Instead she was driven to her bank to withdraw cash.
She asked for the money but the counter staff became suspicious and refused to give her the cash.
In total Anthony Newbury was paid more than £4,500 while his son, who was only involved in dealing with one victim, received a much smaller amount.
Anthony Newbury, 53, of Main Road, East Barkwith, Lincolnshire, admitted eight charges of fraud and one charge of an infringing a registered trademark. He was jailed for 27 months.
Jack Newbury, 27, of Willoughby Road, Alford, admitted one charge of fraud and one charge of an infringing a registered trademark. He was jailed for 27 weeks.
Recorder Graham Huston, passing sentence, said: "It is not just the amount of money involved. It is the effect of the offences of the victims.
"A couple of hundred pounds to some of these victims represents a significant amount of money."
Michael Collis, for Anthony Newbury, said his client is a father of six and is in poor health due to diabetes and other problems.
"He has spent the greater part of his adult life dealing in horses and other livestock. He fell on hard times and branched out into the driveway business."
John Dingle, for Jack Newbury, said he was only involved with one victim and urged that he be given a suspended jail sentence rather than be sent to prison immediately.
Sally Gray, senior trading standards officer at Lincolnshire County Council, said: "The victims were all vulnerable people who handed over substantial sums of money from their hard-earned savings to the duo for shoddy, substandard and, in some cases, incomplete work.
"Using callous tactics such as bribing the elderly with gifts and gimmicks, increasing the price of the work at the end of the job, and even driving one person to the bank to withdraw money, the Newbury's used every trick in the book to scam their victims.
"I'm pleased with the outcome at court today – we've worked hard with our partners to get justice for the families affected.
"Rogue traders beware – we will catch you and we will take action against you, which ever county you are operating in."