December 2, 2015 1.05 pm
This story is over 72 months old
Syria vote: Lincolnshire MPs to decide on airstrikes against ISIL
ISIL airstrikes: Lincolnshire MPs will vote later on whether to extend airstrikes against ISIL in Syria, as Prime Minister David Cameron makes the case for further military action.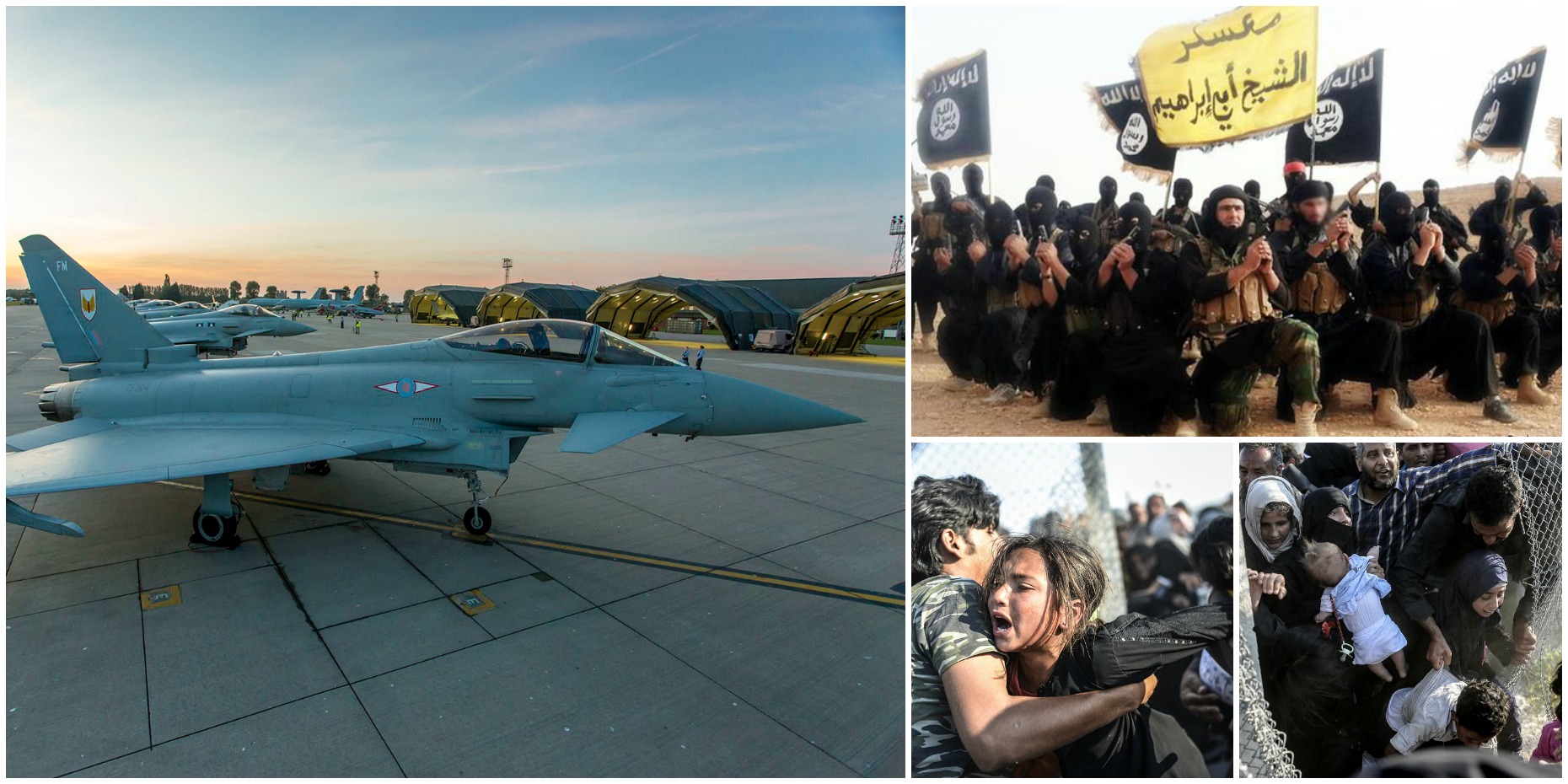 Lincolnshire MPs will vote later on whether to extend airstrikes against ISIL in Syria, as Prime Minister David Cameron makes the case for further military action.
[interaction id="565ede3a41f2d0122bf025a0″]
The Conservative Party is largely behind its leader, while around 40 Labour MPs are also predicted to vote in favour of the airstrikes, against leader Jeremy Corbyn's wishes.
Gainsborough MP Sir Edward Leigh is expected to be one of around 15 Conservative rebels who will not back the government and will vote against the airstrikes.
Lincoln MP Karl McCartney has indicated that he will vote in favour of airstrikes against ISIL in Syria, but refused to comment when contacted by The Lincolnite.
Other Conservative Lincolnshire MPs such as Matt Warman, Victoria Atkins, Nick Boles and John Hayes are expected to vote in favour of the strikes.
Here are the views of some of Lincolnshire's MPs:
Stephen Phillips, MP for Sleaford and North Hykeham
"The situation as it currently stands goes beyond the civil war in Syria following the popular uprising against Assad's regime. Da'esh is a terrorist organisation unlike those we have dealt with before, backed by billions of dollars and an arsenal of the most modern weapons.
"Their brutality is staggering: beheadings, crucifixions, enslavement, the use of rape as a weapon and the slaughter of children. Their stated aim is to expand their "caliphate" to cover the world, and to kill or enslave all those who do not follow them, be they Muslim or not.
"They believe the End of Days to be upon us – they will not negotiate and they will not stop.
"I firmly believe that the UK must play its part in destroying this evil extremism.
"It is important to recognise that the threat does not respect national borders. Da'esh has taken territory in both Iraq and Syria – it is organised and directed in north-east Syria and is being targeted there by American, French and Australian air forces.
"It seems absurd to me that the UK can currently order airstrikes against Da'esh forces in Iraqi territory but not in Syrian territory, and that we cannot join our forces to those of our allies over northern Syria.
"I do understand concerns that this will add to previous examples of Western interference making things worse in the Middle East.
"I am hopeful that those in charge of planning and executing any extension of military action will have learned the lessons of Afghanistan, Iraq and Libya; if not, I stand ready with my colleagues in the House to hold them to account.
"However, the threat from Da'esh is too great to ignore and I simply do not believe we can stand by whilst hundreds of thousands of people are murdered, enslaved or displaced."
Sir Edward Leigh, MP for Gainsborough
"I thank the Prime Minister for the great care that he has taken to inform us. Indeed, he has made a very convincing case today (November 24).
"However, he and I sat in this Chamber when a very convincing case was made for the Iraq war, so we need to be very careful about this.
"He may not want to say a lot in public about this point at the moment, but many of us want to be convinced about the operational basis of this action, and to be sure that it will make a difference in this benighted country.
"This rag-bag army of the Free Syrians will not take the territory held by ISIL. I know that the Prime Minister will not want to say this in public now and eat his words, but we have to co-operate with Russia, Assad and the Syrian army if we are to complete a bombing war and look forward to the reconstruction after that.
"It is dangerous to wound an enemy and not kill him, especially if fighting a wild beast.
"Given that no air campaign alone has ever dislodged a determined enemy, what is the plan after we have bombed Syria? Where is the strategy? What ground troops are we going to put in?"