December 15, 2015 5.06 pm
This story is over 95 months old
Lincolnshire transsexual gets suspended jail sentence for tricking woman into sex
"Difficult case" A transsexual who tricked a woman into having sex was given a suspended jail sentence at Lincoln Crown Court on Tuesday, December 15.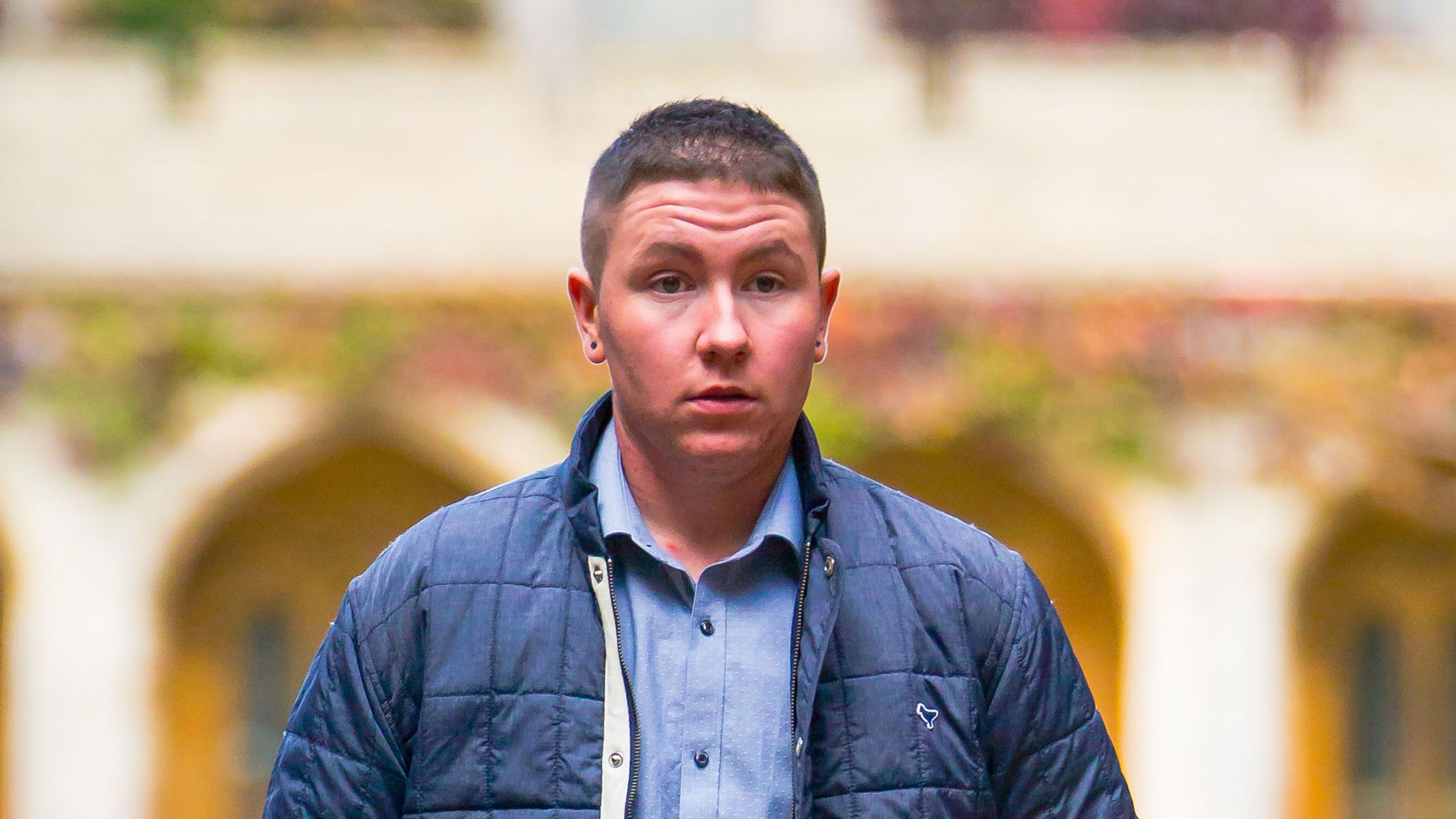 A transsexual who tricked a woman into having sex was given a suspended jail sentence at Lincoln Crown Court on Tuesday, December 15.
Kyran Lee, formerly Fiona Manson, convinced the 24-year-old victim he was somebody else when they met on Facebook and developed a relationship.
Sarah Knight, prosecuting, said that Lee, who is awaiting an operation to become a man, used the identity of Joey G Star Crislow – backing it up with a photograph of a muscular young man wearing boxer shorts.
Having made contact, the pair were involved in an internet relationship for a year before finally meeting up.
The woman realised that Lee, who by then was calling himself Kyran Scott, looked nothing like the man in the photographs, but after being told that the defendant feared he would have been rejected if she saw his real photo she agreed to give him a chance and the relationship continued.
As Kyran Scott, the defendant bought her presents and they ended up having sex together when he stayed overnight at her home.
Knight said that the defendant remained fully clothed in bed and used a sex toy to trick the victim into believing she was having sex with a man.
But a chance meeting at a McDonald's led to the victim discovering she had been fooled and the person she was involved with was at the time living as a woman, under the name Fiona Manson.
Knight said that when the victim later discovered the true identity of the person she had slept with she complained to police.
"Had she known the defendant was female and known her true identity she would certainly never have consented at all."
Lee confessed in interview that he had used a sex toy.
Lee, 25, originally from Lincoln and now of Baines Road, Gainsborough, admitted a charge of assault by penetration as a result of what happened between them in the autumn of 2012.
He was given a two year jail sentence, suspended for two years, with an indefinite restraining order banning contact with the victim.
David Stanton, defending, said Lee was transsexual having realised from a young age that he was a man trapped in a woman's body.
He said the victim had made it clear to Lee that the relationship would be over unless he agreed to sex.
"This was not someone who cynically created a false identity to have perverted sex. From the defendant's perspective the act of sexual intimacy was not motivated by an attempt to gain sexual pleasure but to avoid rejection, humiliation and a relationship breakdown."
Judge Michael Heath, passing sentence, said: "This is an unusual and very difficult case.
"I accept this is not a case where this defendant entered into subterfuge so that she could gain sexual satisfaction and gratification from sexual activity with a woman.
"I'm satisfied that the whole motivation, highly selfish as it was, dreadfully deceitful though it was, was to have a relationship, not a physical one, with a woman as a man. That is quite clear. It was not a ruse to practise lesbian behaviour. This is a very different case.
"If I had thought for one moment that this was a case where his motivation was to get into bed with a woman to sexually satisfy himself I would have no hesitation in imposing an immediate custodial sentence but it is not that situation."