In pictures: First snow falls in Lincoln
Rare scene: For the first time this winter, snow began to fall in Lincoln. Did you get a picture?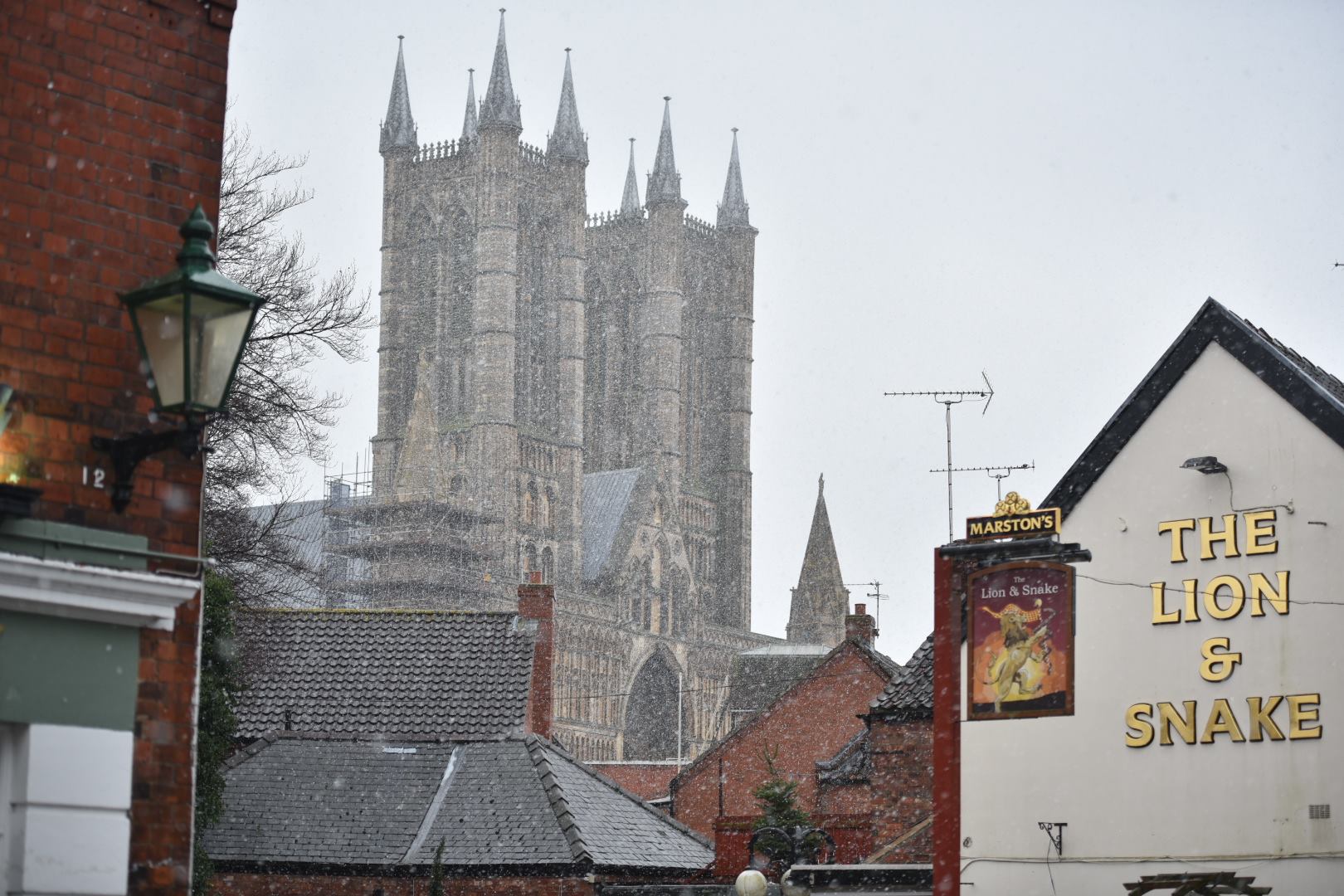 It may have been fleeting, but Lincoln experienced its first flurry of snow on the morning of January 14, 2016, and The Lincolnite's photographer was on hand to capture the rare wintery scenes.
After what's been a mostly mild winter, snow and sleet showers are expected throughout the day in the city and surrounding areas with an average temperature of three degrees celsius.
Weather warnings in place
A yellow weather warning for ice has been issued by the Met Office for the period between 5pm on January 14 until 10am on Friday, January 15.
Motorists are being warned of difficult driving conditions.
A yellow weather warning for wind in Lincolnshire has been issued by the Met Office with a period of northerly gales between 12 noon and 9pm.
Gusts of between 50 and 60 miles per hours are possible inland and around 70 miles per hour along coastal regions.
The Met Office has warned people in the county to be aware of the possibility of localised disruption due to winds, particularly to travel.
---
Did you manage to get a picture of the first winter flurry? Send your photographs to [email protected] to be included in our story.