February 29, 2016 2.56 pm
This story is over 93 months old
"Rest in peace": Tributes paid to Lincoln College cancer fundraiser Niki
"An inspiration": Friends and colleagues have paid tribute to a Lincoln College fundraiser who sadly lost her battle with cancer.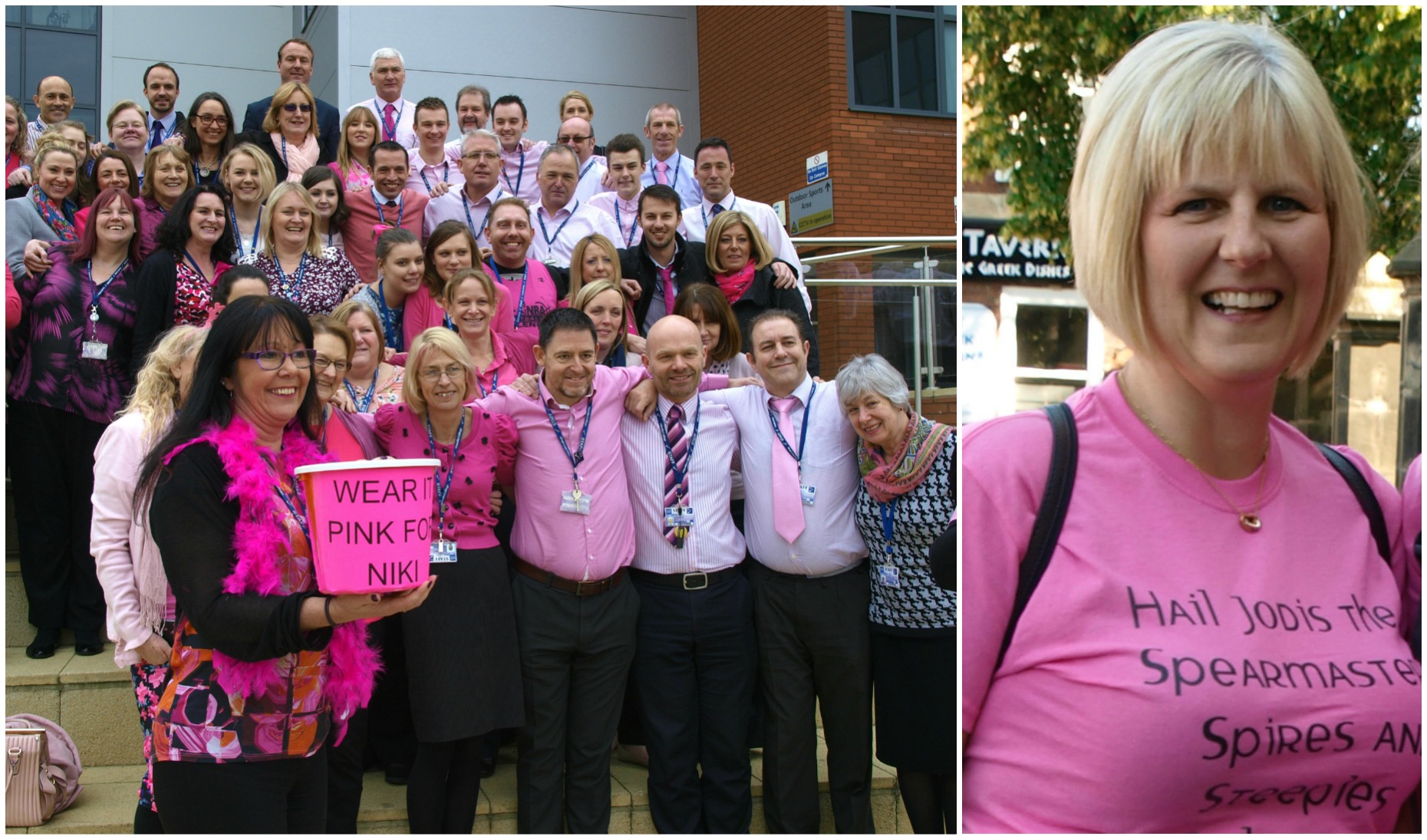 Mother-of-two Niki Rendall was 'an inspiration' said her colleagues, who followed her lead to raise £70,000 for cancer charities and local groups.
Niki, who was a manager at Lincoln College, sadly passed away on February 20, aged 50, after a battle with breast cancer.
She leaves behind her a loving husband, son, daughter and mother.
After she was diagnosed with breast cancer, Niki took it upon herself to steer a Pink Ribbon fund at the college, raising thousands of pounds for local charities including Candles.
She has received the all-clear in 2010 and was celebrating five years of being cancer-free when doctors discovered she had secondary breast cancer in July 2015.
Joanne Smith, Niki's Sister-in-Law, said: "Niki was loved by so many and touched so many hearts. She was the strongest and bravest person I knew. Goodbye Niki, sleep well."
Staff at the college group's Lincoln, Newark and Gainsborough campuses paid tribute to Niki, and continued her fundraising legacy by holding a 'Wear it Pink' day on Friday, February 26.
Staff made donations to the Pink Ribbon Campaign and have so far raised over £1,000.
Mark Care, Director of Employer Provision at Lincoln College, said: "Niki was an inspiration to many, if not all of us who knew her. She gave everything for the college, but more specifically for her team, her colleagues and her friends.
"I feel privileged to have been able to call her a good friend, a neighbour and a study buddy over my many years of knowing her at the college and from living in the same street for several years.
"She always supported and encouraged me in whatever I did and was able to make me smile and laugh when things were not going well.  She had an infectious personality, her giggle and laugh, and an aura that would light up a room when she walked in."
Ian Lester, Fundraiser for the Pink Ribbon Campaign, Construction Lecturer at Lincoln College and close friend of Niki, said: "Niki was an inspirational manager and also instrumental in the Pink Ribbon fund at College which has raised some £70,000 in total.
"Niki had recently taken over the role of chair and even whilst lying in hospital was making plans and organising events.
"The fund primarily gives money to Candles charity which raises funds for Professor Eremin's cancer research – for all types of cancer.
"We have also given money to a number of other good causes i.e. Macmillan/British Heart Foundation/Multiple Sclerosis.
"Niki had breast cancer five years ago and I remember ringing at the five year point to say she needed to have a party to celebrate still being clear; she then found it had spread into her bones – hips and back.
"The prognosis wasn't great but right up to the last time I saw her I never heard her complain or be depressed about her condition.
"I count myself fortunate to have known her and can just picture her with her team doing the Viking Way with realistic headgear and especially the Santa Fun Run to raise money when she knew she was probably beyond help.
"Mostly I think of the friend who I had lunch with and always came away with a smile. Not only my friend, but a friend to a large number of staff at Lincoln College; especially her team at the Pelham site."