March 18, 2016 10.12 am
This story is over 91 months old
Police probe after Lincoln mosque site plastered with "hurtful" anti-Islam posters
The Islamic Association of Lincoln has expressed 'great disappointment' after 'hurtful' anti-Islam posters were put up at the site of the ongoing Lincoln mosque build. The Lincolnshire division of the English Defence League has claimed responsibility for the posters, which were attached to the gates of the site overnight on Thursday, March 17. EDL member…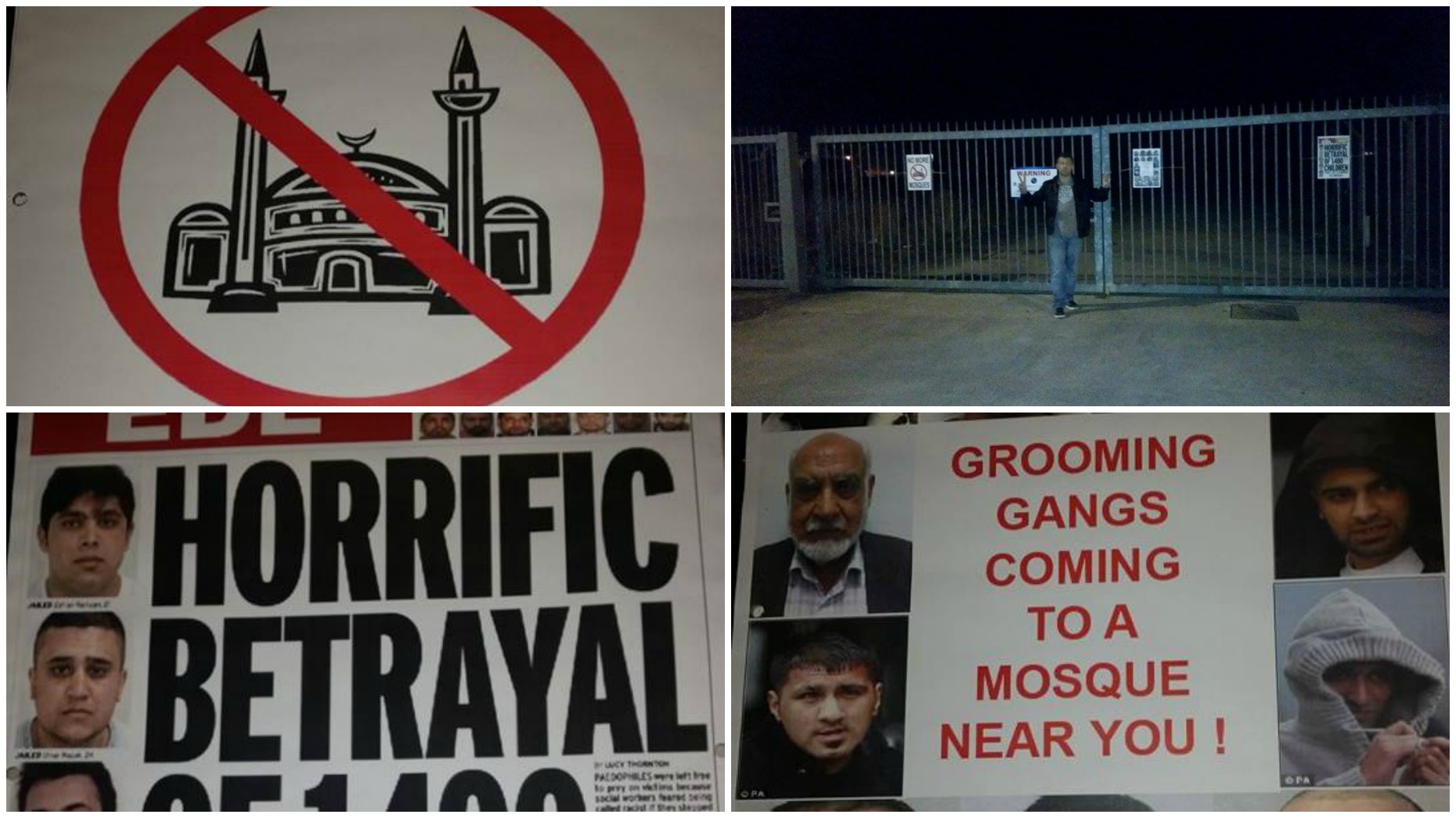 The Islamic Association of Lincoln has expressed 'great disappointment' after 'hurtful' anti-Islam posters were put up at the site of the ongoing Lincoln mosque build.
The Lincolnshire division of the English Defence League has claimed responsibility for the posters, which were attached to the gates of the site overnight on Thursday, March 17.
EDL member Paul Whiteside told The Lincolnite: "The media aren't telling you what's really going off, grooming gangs all over the UK, terrorists storing weapons in mosques all over Europe.
"We are afraid that this is coming to Lincoln. The people of Lincoln should be aware of what's happening around the UK.
"Rotherham, Rochdale, Oxford, Peterborough, Cambridgeshire, Sheffield (grooming)."
Lincolnshire Police confirmed that they were investigating the incident and that officers had been to visit the site on the morning of Friday, March 18.
A spokesperson from the force said: "The posters were taken down by staff upon discovery.
"Anyone with information about this incident is asked to call 101 or contact Inspector Suzanne Davies, Community Policing Inspector for Lincoln South West Policing area directly."
'They will not divide us'
Chairman of the Islamic Association of Lincoln Tanweer Ahmed said: "I am greatly disappointed that posters were displayed outside the mosque construction site.
"We have been working closely with Boultham Park Road residents and people of Lincoln, who have always been very supportive of mosque construction.
"While these types of acts are hurtful, Lincoln Muslims know that they do not represent the views of people of Lincoln or the vast majority of our fellow British citizens.
"Community cohesion is our top priority and we will continue to work closely with people of Lincoln to remove misunderstanding if they have any by having an open door policy.
"Posters or anti-mosque protests will not divide people of Lincoln.
"I urge to local residents to remain vigilant and to immediately report suspicious behaviour to the police."
As previously reported, Lincoln's first purpose-built mosque is expected to be completed by November 2016.