April 24, 2016 11.05 am
This story is over 91 months old
Giant waterslide to zoom down Steep Hill this summer
The Lincoln Flume will return for a second year and will be faster a steeper than ever after being granted the run of the city's infamous Steep Hill. Members of the Rotary Club of Lincoln Colonia gathered for a test run of the new slide early on Sunday, April 24. The flume will be back…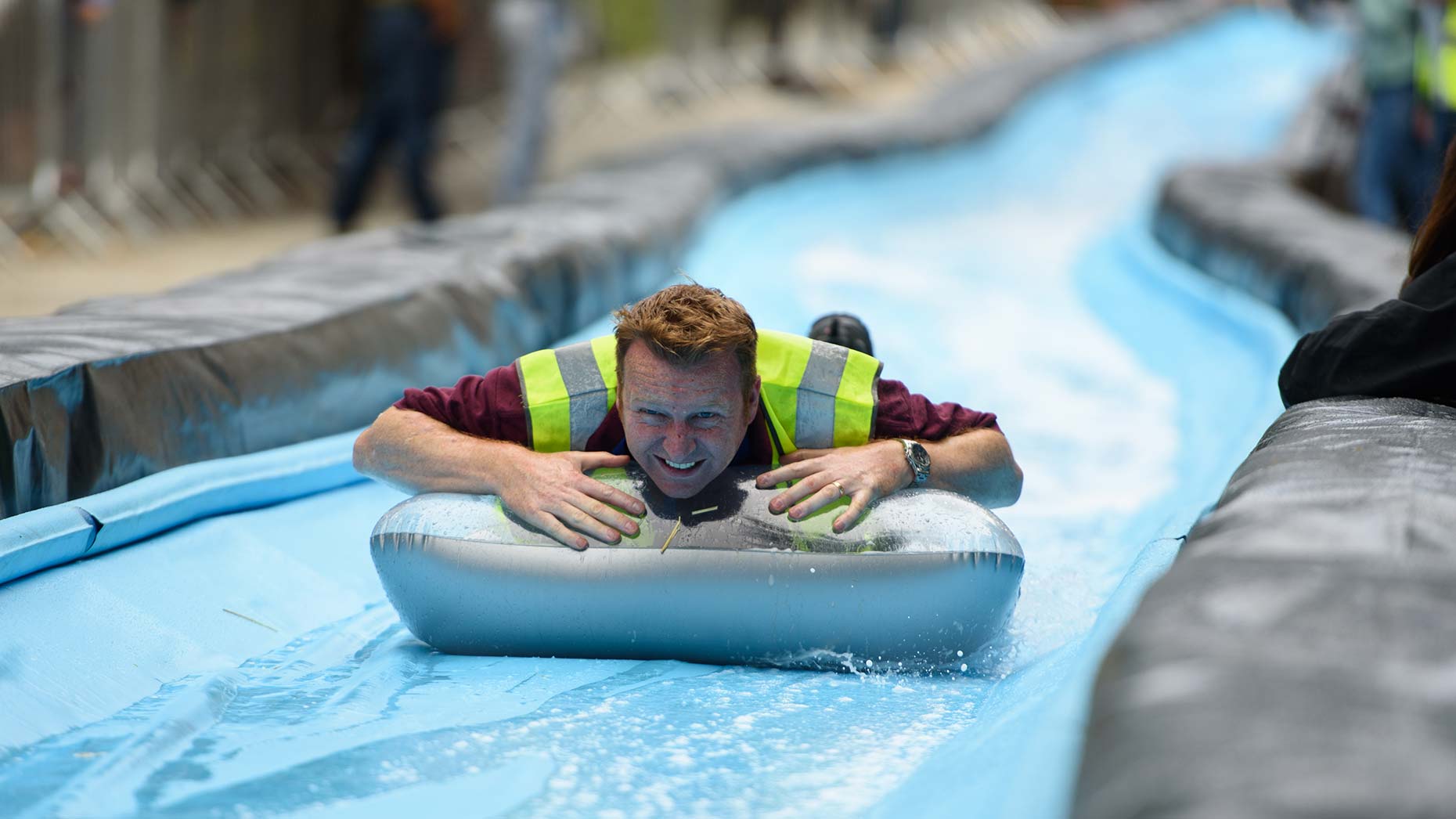 The Lincoln Flume will return for a second year and will be faster a steeper than ever after being granted the run of the city's infamous Steep Hill.
Members of the Rotary Club of Lincoln Colonia gathered for a test run of the new slide early on Sunday, April 24.
The flume will be back for thrill-seekers to enjoy on Sunday, July 17, with around 800 people expected to once again enjoy the ride.
Hundreds of people entered an online lottery to bid for their place on the waterslide last year, which flowed for 110 yards down Flaxengate.
Tickets this year will be allocated in the same way, with more details expected to be released soon.
The waterslide was organised by the Rotary Club of Lincoln Colonia who invited Linkage Community Trust to be partner for the flume.
More than £2,100 has been raised for the trust, which will go towards an appeal to restore Boultham Park to its former glory.
Rotary Club President, Jo Owens, said: "The Lincoln Flume was a brilliant day – full of fun and laughter – and it was a huge team effort and we enjoyed working with Linkage so much that we want to do it again."