May 21, 2016 2.10 pm
This story is over 90 months old
Government "forecasts" ridiculed by Iain Duncan Smith on Vote Leave tour of Lincolnshire
Former leader of the Conservative Party Iain Duncan Smith has claimed that the government has "thrown everything" at the Vote Leave campaign in a bid to discredit them in the lead up to the European Union referendum next month. Duncan Smith, who was the Secretary of State for Work and Pensions from 2010 until his…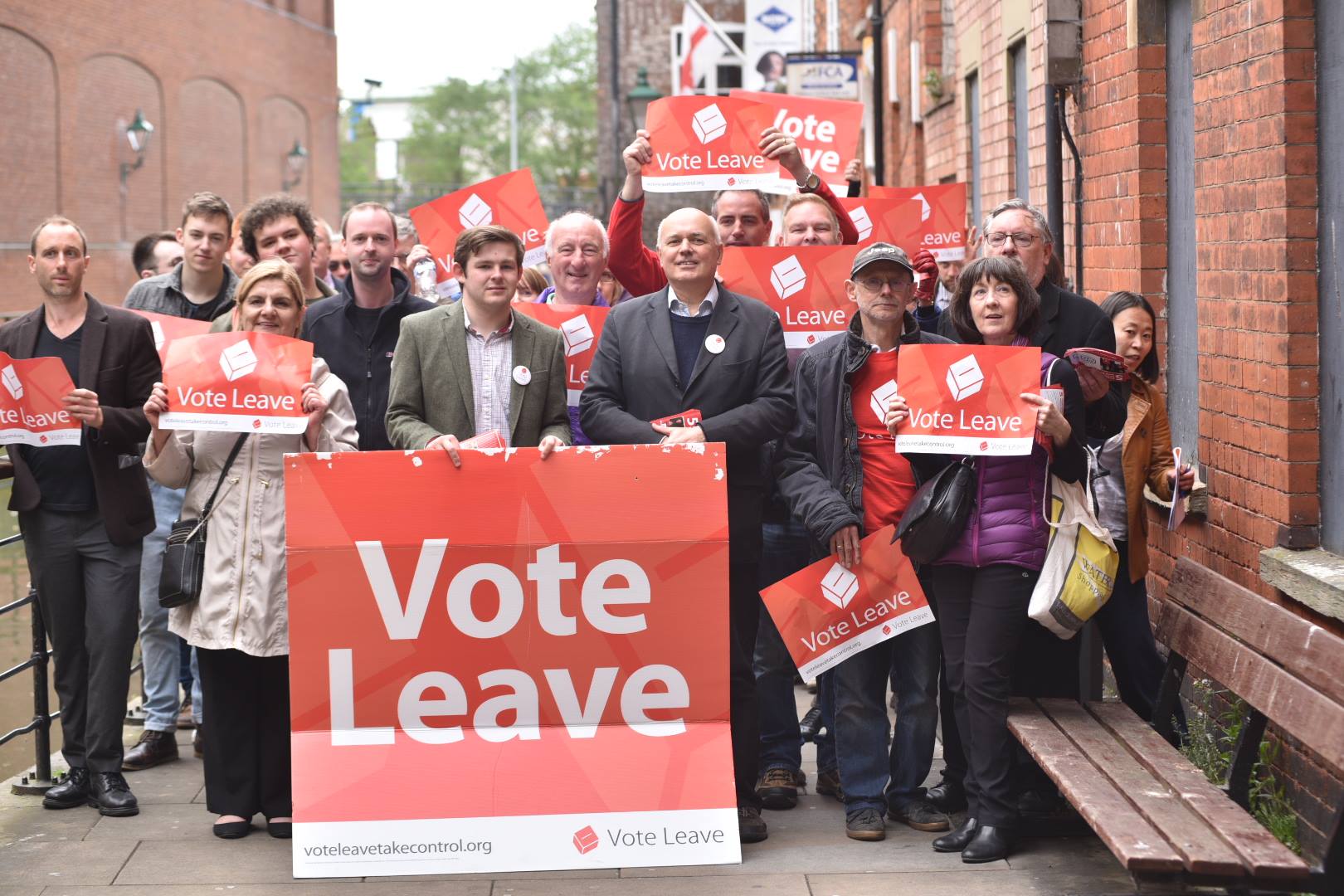 Former leader of the Conservative Party Iain Duncan Smith has claimed that the government has "thrown everything" at the Vote Leave campaign in a bid to discredit them in the lead up to the European Union referendum next month.
Duncan Smith, who was the Secretary of State for Work and Pensions from 2010 until his high-profile resignation from the cabinet in March 2016, was speaking as the Vote Leave battle bus arrived in Lincolnshire on Saturday, May 20, stopping off in Grantham, Boston and Lincoln.
Supporters of the Vote Leave campaign take a photo with Iain Duncan Smith. Photo: Steve Smailes for The Lincolnite
Iain Duncan Smith with the Vote Leave campaign on Lincoln High Street. Photo: Steve Smailes for The Lincolnite
One of Britain's most prominent Eurosceptics, Duncan Smith said that Britain was a brilliant nation, perfectly capable of governing independently without interference from Europe.
Duncan Smith quit the cabinet on March 18, in protest at Chancellor George Osborne's proposed cuts to disability benefits.
However, Downing Street and some observers claimed that his resignation was motivated more by the upcoming referendum on Britain's membership of the European Union on June 23, something Duncan Smith has long held a passion for.
He said: "The government has thrown everything at us. Most of these forecasts are trying to predict the future when they can't even get the present right.
"They didn't forecast the financial crash, they told us to go into the Euro and that would have been a disaster, and they told us join the ERM and that was a disaster.
"If you can't forecast six months ahead like the IMF seems unable to do, how the hell can you forecast 15 years ahead?
"Honestly, Britain is a brilliant nation – if we can't look after ourselves independently, who the hell can?"
When asked if how Lincolnshire would benefit from leaving the EU, Duncan Smith pointed to three main factors.
He said: "We send £350 million a week to the EU – that's over £2 billion a year. Most of that money is spent by the EU in areas that don't benefit the UK.
"Getting our money back in a time when it is tight is crucial.
"We also need to control our borders. We've been taking in a city about the size of Newcastle every year and that's put real stress and strain on services, housing, education, and hospitals.
"We also need to control our government. Around 60% of our laws are now pretty much made in Brussels by unelected bureaucrats. What I want to do is have a government elected in the UK responsible to the British electorate, to make laws or to be kicked out if we don't get it right."