Lincoln parents take children out of school in SATs protest
Lincoln mums and dads angry at the "factory farming of children" through SATs tests have taken their sons and daughters out of school on strike for the day. A small protest was organised at Whittons Park off Long Leys Road from 9.30am on May 3, over new SATs exams and proposals to turn schools into academies. The strike…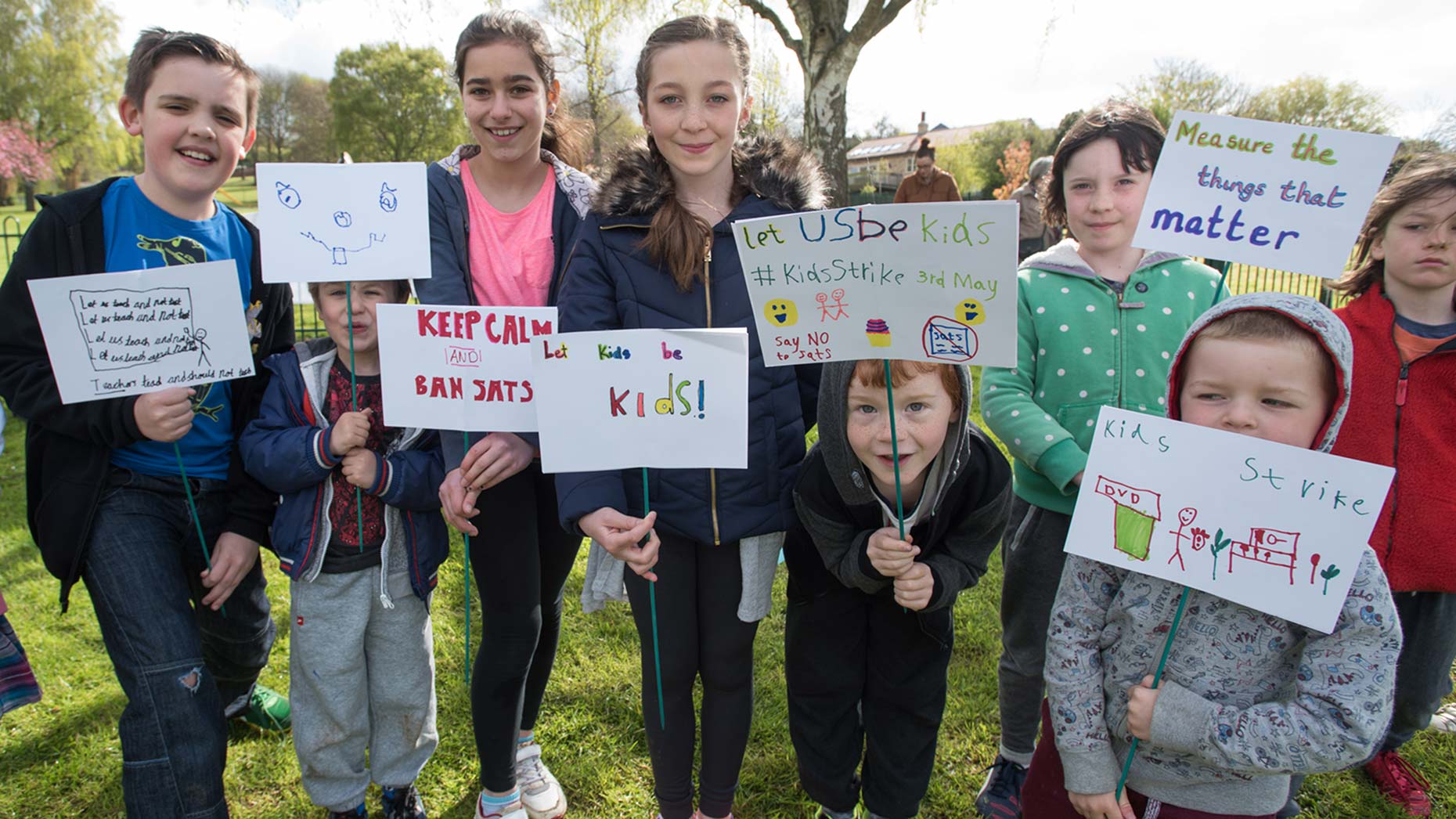 Lincoln mums and dads angry at the "factory farming of children" through SATs tests have taken their sons and daughters out of school on strike for the day.
A small protest was organised at Whittons Park off Long Leys Road from 9.30am on May 3, over new SATs exams and proposals to turn schools into academies.
The strike is part of national campaign Let Our Kids be Kids, which was launched by Year 2 parents against testing of six and seven-year-olds.
Government ministers have called on the parents to cancel their protest, as it deprives their children of a day's education.
Shadow Children's Minister Sharon Hodgson, Labour MP for Washington and Sunderland West, added that while she had sympathy for the parents, she also did not believe that taking their children out of school in protest was the right answer.
Organiser of the Lincoln campaign group Parent Power, Emma Oliver-Townrow, was at the protest with her 10-year-old daughter Tilly.
She said: "We've reached a crisis point in education. Headteachers are concerned, teachers are concerned, and I think parents now need to stand together and show their concern.
"Me and my daughter are going to have a day of fun and learning. We're going to do a project on democracy this afternoon but I'm happy that my daughter is going to go back into school tomorrow relaxed having had a fun day with her mum and supported this campaign.
I don't feel guilty at all about taking my daughter out of school and I think it's wrong of the government to suggest that parents will damage their children.
Mum Marcelle Simons was also at the protest and said that she was concerned about her two-year-old son Francis would cope with the tests.
She said: "I don't agree with SATs for young children. It's going to affect hundreds of children including my son and I think kids should be allowed to be kids. I want my children to be able to play and express themselves.
"My son has potentially been diagnosed with autism and has a speech communication delay which should clear up in time. But if he does struggle, I'm worried that he won't get the help he needs and a piece of paper might not show his full potential."