Lincoln students make Steep Hill their canvas with graffiti light displays
Lincoln students projected special light displays on Lincoln Steep Hill buildings to show that graffiti doesn't have to leave a mark. Emma Muncaster, 22, who studies Creative Advertising at the University of Lincoln, was one of the artists involved in the light display project, named After Dark, on Saturday, May 7. Emma and course mate…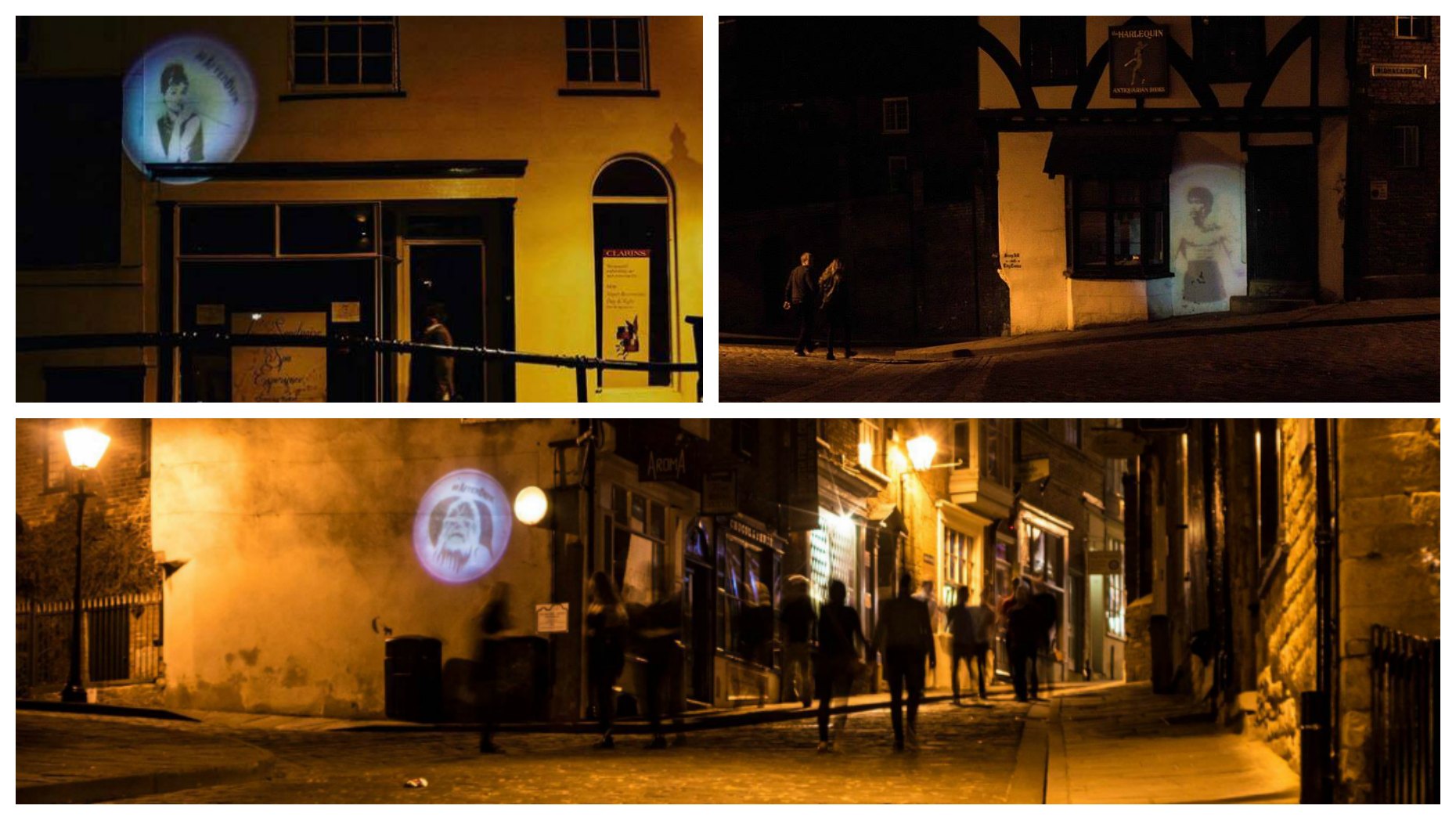 Lincoln students projected special light displays on Lincoln Steep Hill buildings to show that graffiti doesn't have to leave a mark.
Emma Muncaster, 22, who studies Creative Advertising at the University of Lincoln, was one of the artists involved in the light display project, named After Dark, on Saturday, May 7.
Emma and course mate San Ngan, 26, wanted to show people that graffiti can be appreciated by all, without it damaging Lincoln's historical buildings.
The third years created a device which enabled them to project images of the artwork onto the walls of the buildings on Steep Hill.
Emma said: "The project is called After Dark, as the graffiti can only be seen after sunset, we wanted to show Lincoln that graffiti doesn't have to leave a mark and wanted to make something that can be appreciated from all ages of people.
"Because we didn't want to ruin any of the historical buildings we produced a device that projects graffiti rather than spray paints graffiti.
"We were inspired by Banksy, Reverse graffiti and light graffiti artists Cpak Ming and Asbjorn Skou."
Both students plan on creating more projects like this in the future.