Seal of approval for Britain's first air and defence college in Lincoln
One of the RAF's highest ranking officers visited Lincoln College to add his approval to the ongoing Air and Defence Career College – a first for Britain. Assistant Chief of Air Staff (ACAS), Air Vice Marshal (AVM) Richard Knighton visited the Lincoln campus to tour the site of the new college. AVM Knighton was joined by…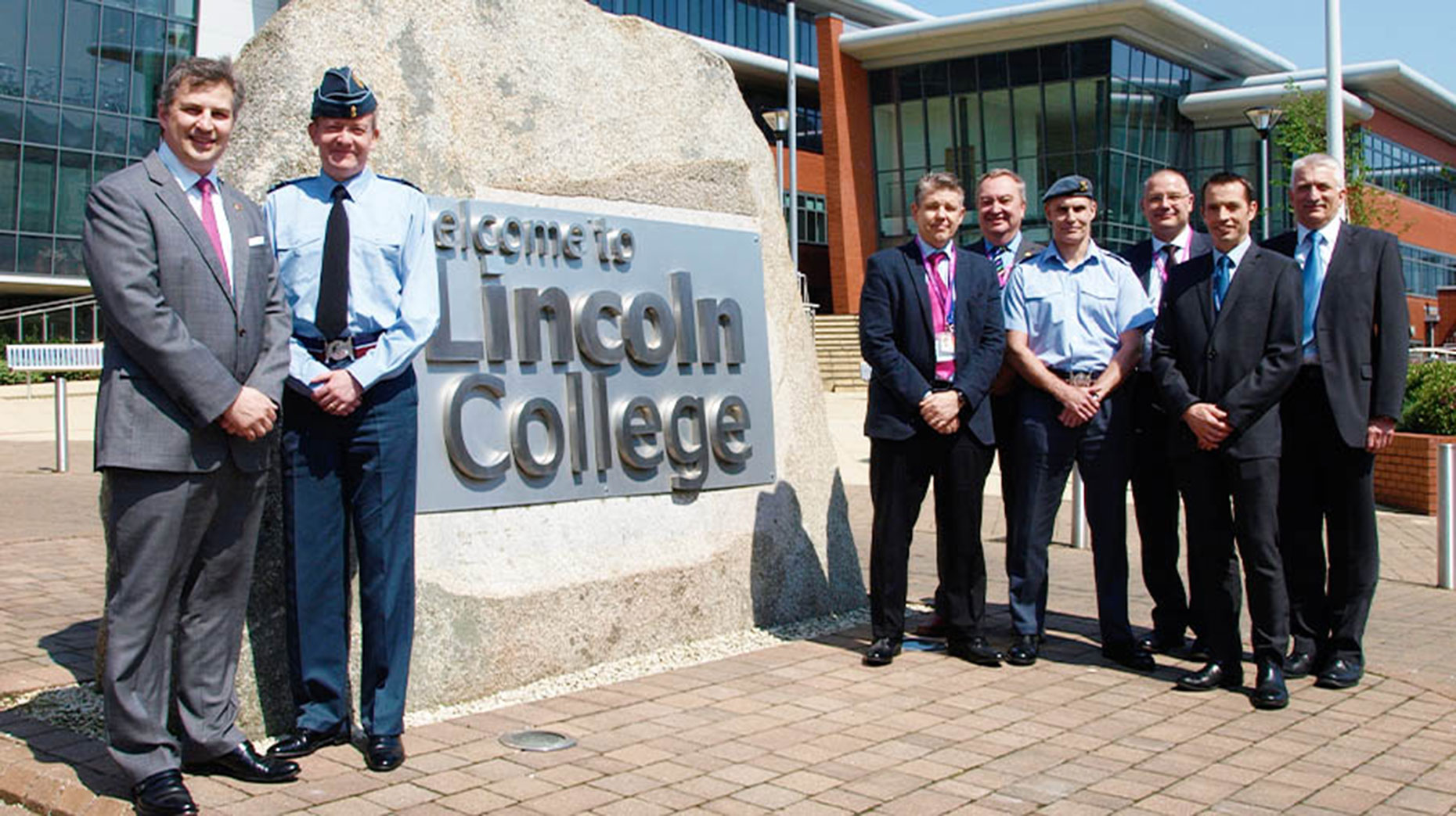 One of the RAF's highest ranking officers visited Lincoln College to add his approval to the ongoing Air and Defence Career College – a first for Britain.
Assistant Chief of Air Staff (ACAS), Air Vice Marshal (AVM) Richard Knighton visited the Lincoln campus to tour the site of the new college.
AVM Knighton was joined by representatives from Raytheon, AAR Corp and BAE Systems, some of the career college's other official air and defence supporters.
The VIP group toured Lincoln College's state of the art engineering, computer science, catering and sports facilities, before enjoying afternoon tea in the Sessions House Restaurant prepared by students.
Lincoln College Group Chief Executive, Gary Headland said: "It was terrific to host a visit by the Assistant Chief of the Air Staff and senior members of the Defence Industry to the Lincoln College Group.
"Together we are opening a Career College in September to meet the needs of the RAF and the wider defence sector.
"These organisations have significant skills gaps that the Air & Defence Career College will purpose to meet, creating pathways for young people into employment, apprenticeships and higher education.
"The Air & Defence Career College in Greater Lincolnshire will be the first in the UK and could potentially scale to include multiple sites across the UK to meet the needs of this important sector."
AVM Knighton said: "The Lincoln College career college model provides an exciting opportunity for young people that will help the Royal Air Force address its recruitment and training objectives in a fantastic environment.
"It offers real potential for future expansion; the Lincoln College Group has a pioneering approach that has the potential to work beyond Lincolnshire, I could see this working on a national scale."
The Air and Defence Career College will open its doors to the first intake of engineering, computer science and catering students from September 2016.