June 9, 2016 2.28 pm
This story is over 66 months old
Final preparations as Elton John show in Lincoln expected to draw 17,000
Final preparations are underway at the Lincolnshire Showground, where in just over 24 hours time Sir Elton John will land for a historic performance. Some 17,000 people will be descending on the venue from 2pm on Friday, June 10, for what will be the Showground's biggest music show to date. Final touches are being made…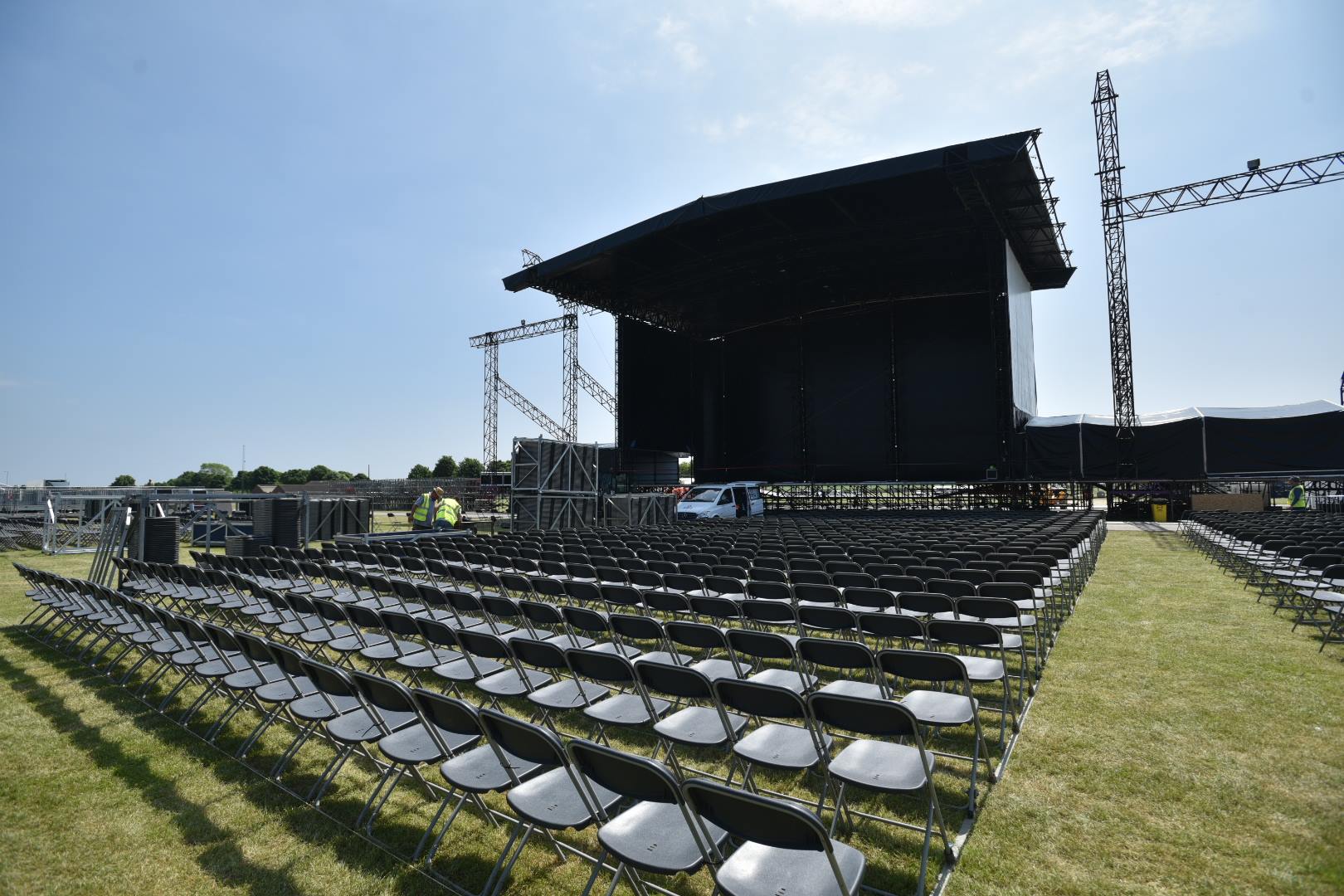 Final preparations are underway at the Lincolnshire Showground, where in just over 24 hours time Sir Elton John will land for a historic performance.
Some 17,000 people will be descending on the venue from 2pm on Friday, June 10, for what will be the Showground's biggest music show to date.
Final touches are being made to the staging, seating and stands at the venue north of Lincoln.
The pianist, songwriter and composer has sold more than 300 million records, making him one of the best selling music artists in the world.
His stop in Lincoln is part of his Wonderful Crazy Night tour.
It'll be the first time he's performed in the county with his band since 1973, when he played Boston's Starlight Rooms.
Having never before played in Lincoln, the event is being dubbed "once in a lifetime".
With more than 50 Top 40 hits, organisers expect the showman to impress with a recognisable and nostalgic setlist.
Tickets are still available online here.
Director of the Lincolnshire Showground Jayne Southall said on Thursday:  "There's a great atmosphere here today. The team are still setting up here at the Showground, but the staging is all set and most of the seating is laid out now.
"It's really exciting to see it all coming together. We're used to large scale events like the annual Lincolnshire Show, but in terms of music acts this will be the biggest to date.
"The show is putting Lincoln on the map on a national scale and will be opening the doors to even more fantastic events in the future.
"We're expecting 17,000 people to attend. People can still get tickets, however they would need to collect them in person at the gate.
"Elton is a great showman and his hits are well known across the globe. We're expecting a really broad range of people of all ages in the audience
"Showground gates one, two and five will open from 5pm. Traffic management will be in place to stagger the flow."
Elton John said previously:
"Lincoln is an important stop on this tour – my life long writing partner, Bernie Taupin, grew up very close to Lincoln so it's a sort of homecoming, and one that is long overdue. I hope to see you all there."
Supporting the rocket man will be Northern Irish singer-songwriter Foy Vance.
Car parking, if not already pre-booked, is £8 on the gate.