Lincoln village hall revamp project receives £30k boost from county building firm
Chestnut Homes has pledged a total of £30,000 to help revitalise Scothern Village Hall. The Spirit of Scothern Group is working with design students from the University of Lincoln and consulting with the village residents about how best to regenerate the 60-year-old venue. Chestnut Homes, which is based at Langworth, has so far contributed £10,000 to…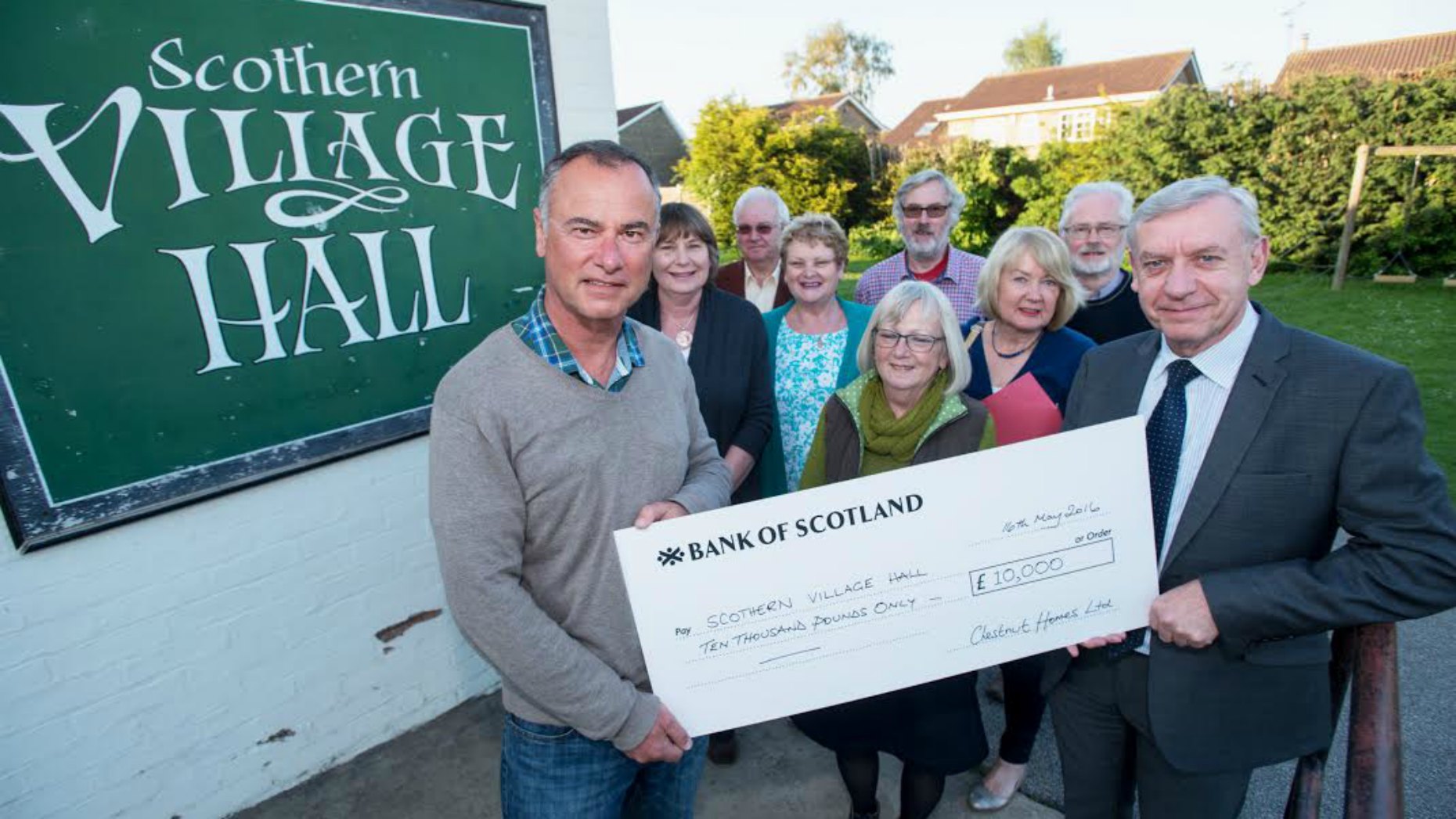 Chestnut Homes has pledged a total of £30,000 to help revitalise Scothern Village Hall.
The Spirit of Scothern Group is working with design students from the University of Lincoln and consulting with the village residents about how best to regenerate the 60-year-old venue.
Chestnut Homes, which is based at Langworth, has so far contributed £10,000 to the project and has pledged to make two further payments of £10,000 in support.
Steve Taylor, chairman of community group Spirit of Scothern said: "Over the years, the village hall has become less suited to modern use and standards, so we're looking to bring it in to the 21st century for everyone who uses it.
"There are about 12 groups which use the village hall, from pre-school to drama groups, as well as the football and cricket clubs which use it as a pavilion, so it's in use daily.
"We're very grateful for Chestnut Homes for providing £10,000 already and pledging two further instalments of £10,000 in future, which will be a big help to our efforts."
David Newton, Managing Director of Chestnut Homes, said: "The building has seen better days and we're delighted to help the Spirit of Scothern start the fundraising drive to provide the improvements the people of the village need.
"We wish them well in the project, as I'm sure the village hall will be used for many years to come by everyone in the village and the surrounding areas."