June 30, 2016 2.57 pm
This story is over 88 months old
Former Lincoln mayor donates £3.4k to chosen charity
Former Mayor of Lincoln Councillor Andrew Kerry has said it was a 'privilege' to hand over a cheque for £3,419.38 to his chosen charity, LIVES. The Lincolnshire Integrated Voluntary Emergency Services charity is made up of voluntary medics and first responders who help with emergencies in their communities. At a ceremony at Lincoln's Guildhall on…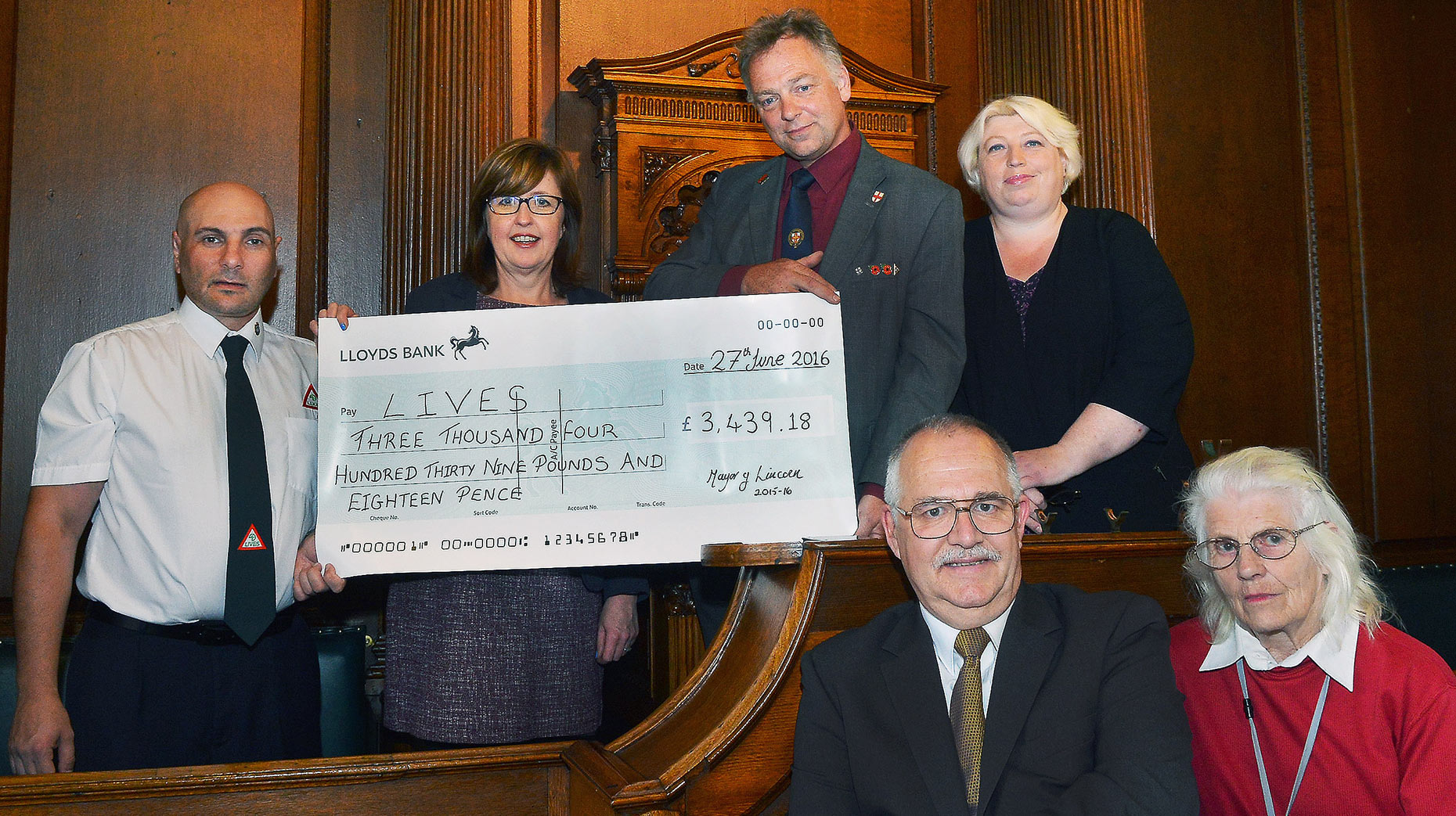 Former Mayor of Lincoln Councillor Andrew Kerry has said it was a 'privilege' to hand over a cheque for £3,419.38 to his chosen charity, LIVES.
The Lincolnshire Integrated Voluntary Emergency Services charity is made up of voluntary medics and first responders who help with emergencies in their communities.
At a ceremony at Lincoln's Guildhall on Thursday, June 29, Councillor Kerry gave the money that was raised during his Mayoral year (2015/16) to representatives from LIVES.
As a First Responder himself, LIVES is a charity that is very close to Councillor Kerry's heart.
Councillor Kerry said: "It has been my privilege to have LIVES as my charity this year.
"The money raised will help support the first responders and medics to deliver high quality pre-hospital care across the city.
"I would like to thank all those who supported my fundraising appeal this year."
Councillor Kerry had a full year of engagements which included several high-profile fundraising events.
Among his favourites were the Teddy Bears Picnic last July in Boultham Park, a 60s night, and whiskey tasting evening at Lincoln Guildhall.