Lincoln Flume cancelled due to lack of tickets sold
Organisers of the 2016 Lincoln Flume have had to cancel the event after selling less than half the number of tickets hoped for. The Rotary Club of Lincoln Colonia are in the process of informing those who signed up for a chance to hurtle down Steep Hill on a lilo that their donation has been reversed. Organisers…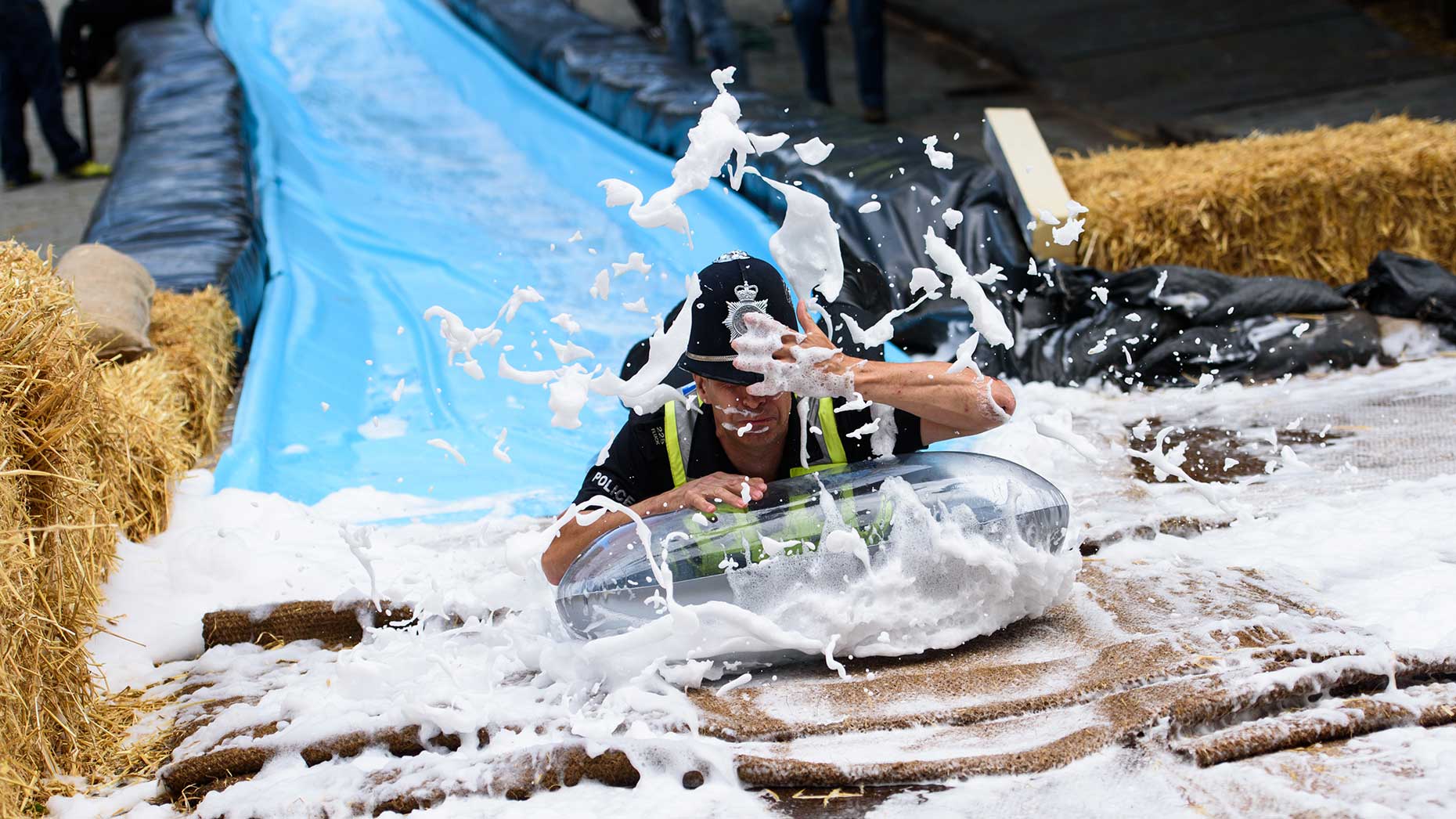 Organisers of the 2016 Lincoln Flume have had to cancel the event after selling less than half the number of tickets hoped for.
The Rotary Club of Lincoln Colonia are in the process of informing those who signed up for a chance to hurtle down Steep Hill on a lilo that their donation has been reversed.
Organisers had hoped to raise thousands of pounds for partner charities Linkage and LIVES and are encouraging all those still wishing to support the causes to donate via their websites.
David Brook, Events Director for the Lincoln Flume, said: "We're very disappointed. We don't know why, but we only sold less than 50% of the number of tickets last year.
"We were sad to make the decision today but it was the right thing to do with the few tickets sold and the slight increase in costs, a couple of hundred pounds of which the club will have to recover.
"In the end the income generated was about balanced with cost of the event so the hope of making money for the charities was wavering.
"We're instead going to concentrate on our next to popular events, the Lincoln Sausage Festival and the annual Santa Fun Run.
"Over 1900 tickets were sold last year to people and corporate groups. This year it was just under 1,000.
"Everyone who bought a ticket will have their payments reversed and will receive an email in next couple of days.
"We really appreciate the help and interest of all those involved and maybe we can bring the slide back another time."
The club are putting their heads together for the next fundraising event in Lincoln, and David gave The Lincolnite a taste of what's to come.
"We're already working on new ideas and the next event could involve horses… kind of."