June 7, 2016 1.33 pm
This story is over 89 months old
Lincolnshire MP challenges Home Secretary over passport checks for EU criminals
A Lincolnshire MP voting to leave the European Union later this month has claimed that terrorists and criminals from the EU are able to return to Britain due to inadequate passport checks. Eurosceptic Conservative MP for Gainsborough Sir Edward Leigh challenged Home Secretary Theresa May to confirm if everybody entering Britain from the EU had…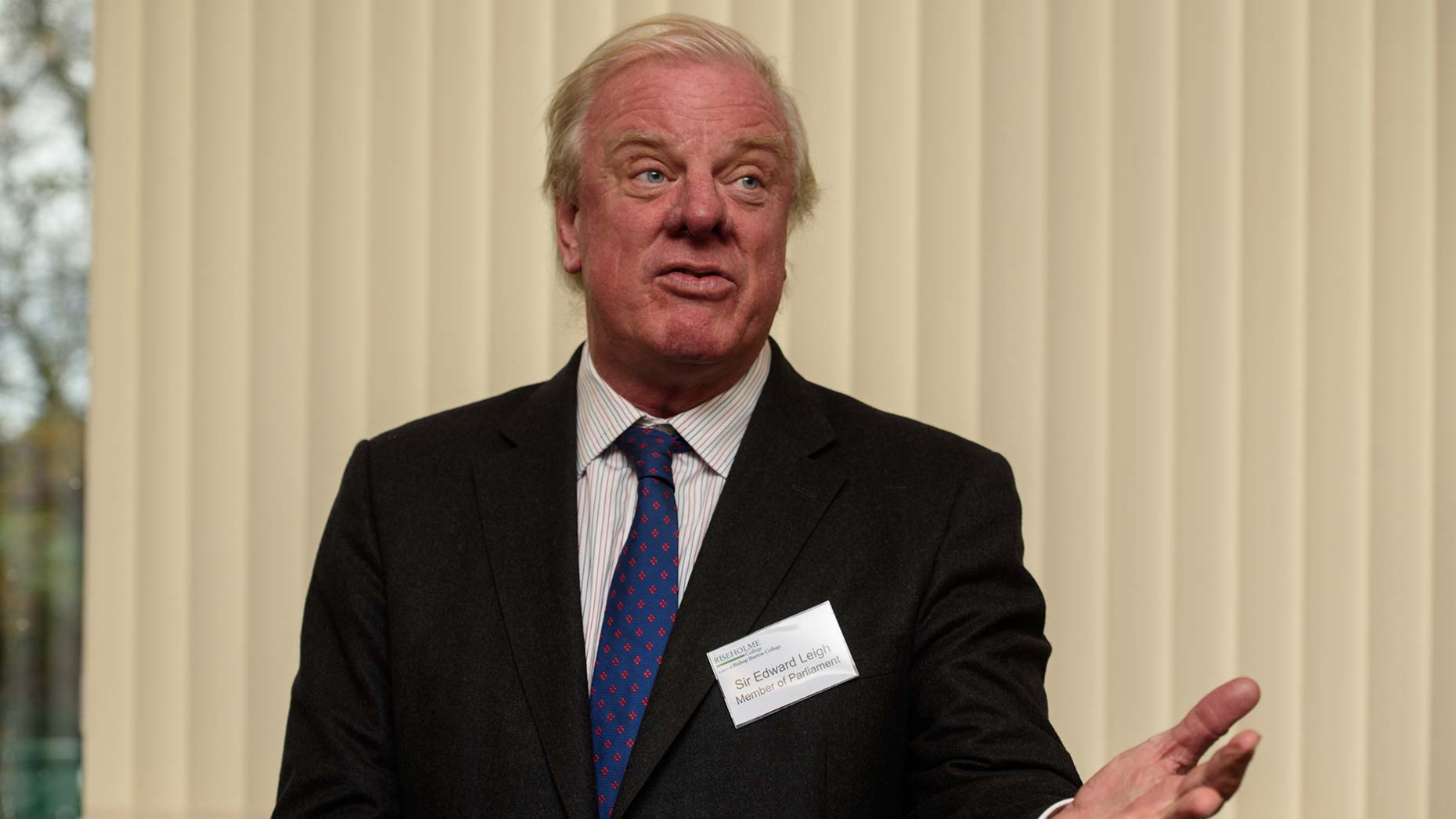 A Lincolnshire MP voting to leave the European Union later this month has claimed that terrorists and criminals from the EU are able to return to Britain due to inadequate passport checks.
Eurosceptic Conservative MP for Gainsborough Sir Edward Leigh challenged Home Secretary Theresa May to confirm if everybody entering Britain from the EU had their passport checked to see if they were linked to any terrorist organisations or criminal activity.
Speaking in the House of Commons on June 6, Leigh suggested that criminals deported from the UK could, in theory, "come straight back".
He said: "Can the Home Secretary confirm — I fear she cannot, but if she can, I for one will be delighted — that everybody entering this country from an EU destination has their passport checked not only against possible terrorist links but against whether they have a criminal record?
I fear that these passports are not checked, so even if we can deport these people, they can, in reality, come straight back.
Responding to the long-serving MP, Theresa May replied in equally ironic fashion.
She said: "I am not sure when my hon. Friend last came into Heathrow or Gatwick, or into St Pancras through the juxtaposed controls in Brussels or France, but he will have noticed that his passport was indeed checked as he came through, as are the passports of those who are not British citizens.
"As I have indicated in response to a number of queries, we now have more information available at the border through being a member of Schengen Information System II.
"That is one of the EU arrangements on justice and home affairs matters that the government chose to rejoin and that this Parliament unanimously agreed to rejoin."
The debate on the removal of foreign national offenders and EU prisoners was brought forward because of an urgent question raised by staunch Eurosceptic Conservative MP Sir Bill Cash.
In his question to the Home Secretary, he asked whether the servicemen who died in the Normandy landings during the Second World War had done so to allow convicted rapists, paedophiles and drug dealers from the EU to sit in our jails.
He said: "Does the Home Secretary agree, given that today, June 6, is the anniversary of the Normandy landing, that those who fought and died there did not do so to enable convicted EU rapists, paedophiles and drug dealers who are now here in prison to be protected under new European human rights laws, including the European charter, and the European Court; that they should be deported; and that the Home Affairs Committee was clearly right to indicate that, in these circumstances, the public will question the point of the UK remaining in the EU?
"Furthermore, why have the government failed to introduce our own Bill of Rights and remove us from the EU charter?
"Does it not make a mockery of the Queen's Speech that the government continue to uphold, as they say, 'the sovereignty of Parliament and the primacy of the House of Commons'?"