New Lincoln bridge to open as extra East West Link road closures announced
Long-term East West Link road works will see a round of extra diversions and closures in place this month, but motorists will be able to use a new three-lane road bridge and footpath. Temporary diversions have been in place in the area around Tentercroft Street and Portland Street this month, which Lincolnshire County Council has said…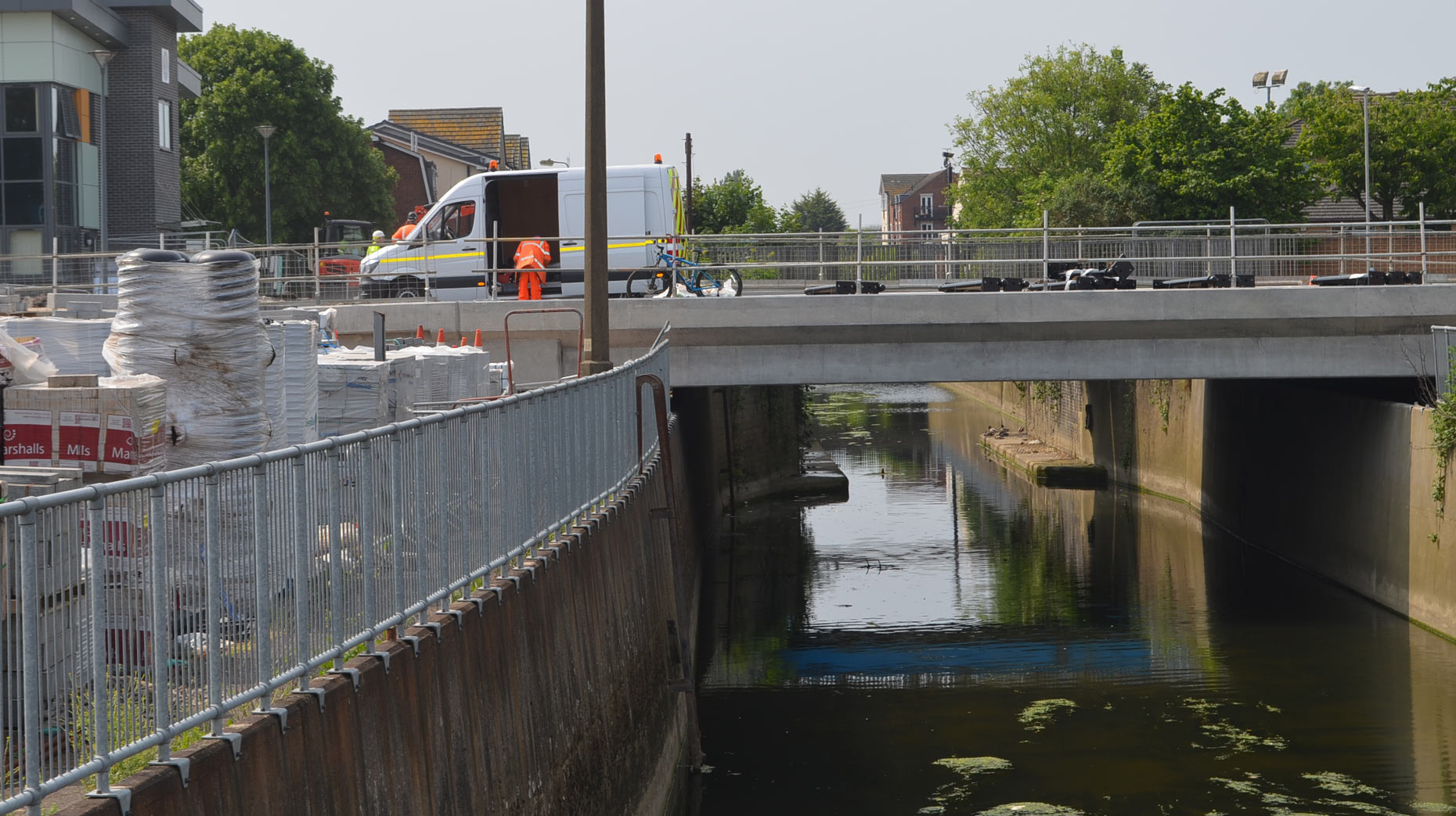 Long-term East West Link road works will see a round of extra diversions and closures in place this month, but motorists will be able to use a new three-lane road bridge and footpath.
Temporary diversions have been in place in the area around Tentercroft Street and Portland Street this month, which Lincolnshire County Council has said will remain in place until the end of July.
From Monday, June 13, Tentercroft Street will be closed from the High Street so that this section of road can be rebuilt and major drainage work can take place.
Cross Street (North) and Portland Street will also be closed from the Canwick Road junction to Cross Street from June 13 to July 31.
A diversion route is in place for those wishing to access the area.
Those travelling northbound who need to access the area should travel via the A15 South Park Avenue, Canwick Road, Pelham Bridge, Oxford Street, Pelham Street, Pelham Bridge, Kesteven Street and onto the new East West Link Road over Sincil Dyke bridge.
From High Street travel via St Marks Street, Brayford Wharf East, Wigford Way, St Mary's Street, Pelham Bridge, Kesteven Street and onto the East West Link Road over Sincil Dyke bridge.
Those travelling to the Great Northern Terrace Household Waste Recycling Centre are being told to allow additional time for their journey during the closures due to the increase in traffic using the road at this time.
New road bridge to open
Motorists will be able to drive over the new Sincil Dyke bridge for the first time from Monday, June 13.
The 24m wide bridge has three lanes, a footpath and a combined foot and cycle path. It links the new section of road in the former coal yard to Tentercroft Street.
Construction on the bridge began at the end of 2015, with giant cranes lifting in 570 tonnes worth of concrete beams.
The new bridge will be used to the access the medical centre, Co-op, kindergarten and other Tentercroft Street businesses.
Executive member for highways and transportation, Councillor Richard Davies, said: "We are now into the final few months of the project to build the first phase of the East West Link Road.
"Throughout the project we have maintained traffic flow wherever possible by carrying out closures overnight and closing only single lanes, but it is now unfortunately unavoidable that to finish the work we must close some roads.
"What we are building is a significant section of road through the town centre so it is inevitable that there will be some inconvenience but we have to remember that this will only be short term for a long term gain. I would like to thank residents for their patience at this time."
The phase marked another milestone closer to the completion of the £22 million East West Link scheme, which began in November 2014.
Cars are expected to be able to use the new road by around September 2016, while further work will continue to pedestrianise the corner of Tentercroft Street down to the Lincoln High Street level crossing.