Councillors join row with Lincoln university over Riseholme redevelopment
Lincolnshire councillors have waded into the argument over proposals to turn an agricultural college site near Lincoln into a 750 home development with research and heritage facilities. Councillors from Lincolnshire County Council, Riseholme Parish Council and Nettleham Parish Council have warned that farmers in the county will suffer if the college is unable to continue at the site.…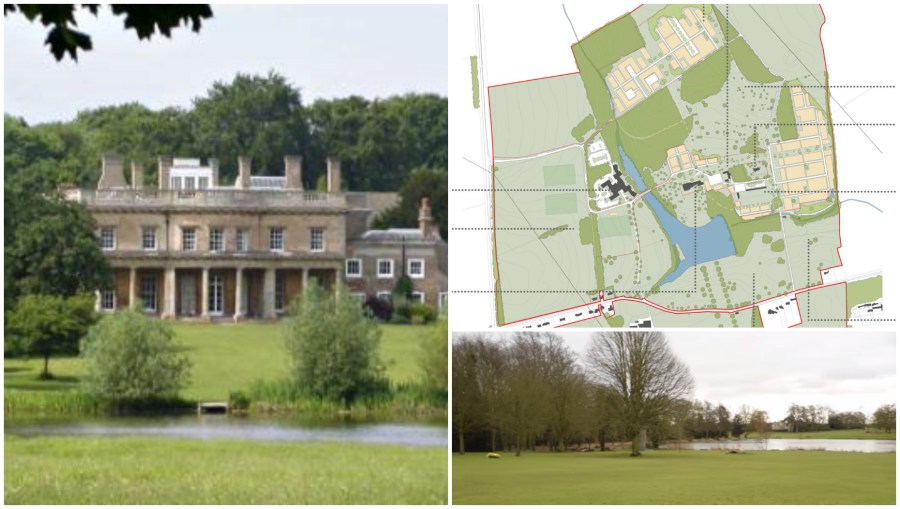 Lincolnshire councillors have waded into the argument over proposals to turn an agricultural college site near Lincoln into a 750 home development with research and heritage facilities.
Councillors from Lincolnshire County Council, Riseholme Parish Council and Nettleham Parish Council have warned that farmers in the county will suffer if the college is unable to continue at the site.
The University of Lincoln however has said there has been a "profound misunderstanding" of its plans.
Outline proposals for the 212-hectare site off the A15, which have already been subject to public consultation, include agriculture, research, science, heritage and sports facilities, funded by the additional housing.
Current tenants Bishop Burton College's lease expires in 2020, after which construction is hoped to begin. The college previously said the plans would "destroy opportunities for young people".
Lincolnshire County Council Councillor for Nettleham and Saxby, Jackie Brockway, said: "I am absolutely appalled that the university appears to be willing to ruin one of Britain's premier agricultural colleges for the sake of selling some houses.
"If these plans by the university go ahead, then Lincolnshire's 16-18-year-olds will be denied access to the kind of locally-based, high quality agricultural education for which this county is famed.
"The very idea that one of our own educational establishments is willing to destroy an essential and much-loved college is disgraceful.
"This college has an international reputation, so our young people and our farmers will suffer badly if it is unable to continue educating the skilled farm workers we so badly need."
Councillor Neil Foster, Chair of Riseholme Parish Council, added: "Riseholme College is very much part of the parish and has produced thousands of good students.
"It would be terrible to lose the services of an agricultural college like Riseholme, not just for Lincolnshire, but for the country as a whole."
Fellow Riseholme Parish Council member, Councillor Elizabeth Driver, said: "Riseholme is so special. It is the only land-based agricultural college in the UK's biggest agricultural county – committed to farming and farming development.
"Without the land we have at Riseholme it may disappear, and for what – more urban sprawl over our precious green space and heritage."
The college is continuing to build on its new campus at the Lincolnshire Showground, where phase two is nearing completion. 
'Profound misunderstanding'
A University of Lincoln spokesperson said: "The reported comments demonstrate a profound misunderstanding of the university's intentions for Riseholme.
"We have continued to make clear our ambitions to invest heavily at our Riseholme Campus in new educational facilities to support agri-tech, science, heritage and sport.
"Views from the local community have been used to shape our Riseholme Masterplan which has been open for public consultation.
"The university is committed to supporting our county's agriculture and food manufacturing industries through education, training and world-class research, and our Riseholme Campus remains an important part of that effort.
"It is important to remember that a significant investment of public money has been made to enable Bishop Burton College to relocate to its new, state-of-the-art Showground site where it continues to deliver high-quality land-based further education for the benefit of the county."