July 11, 2016 4.01 pm
This story is over 65 months old
First Look: Lincoln themed cafe to open in the city
A new Lincoln themed cafe opens its doors Tuesday, July 12, focusing on the best the city has to offer, after an investment of around £13,000. Owner Jamie Buckland Price bought the former Butty Boy premises on Newland in April, wanting to provide the city with a new style of cafe. It is the second…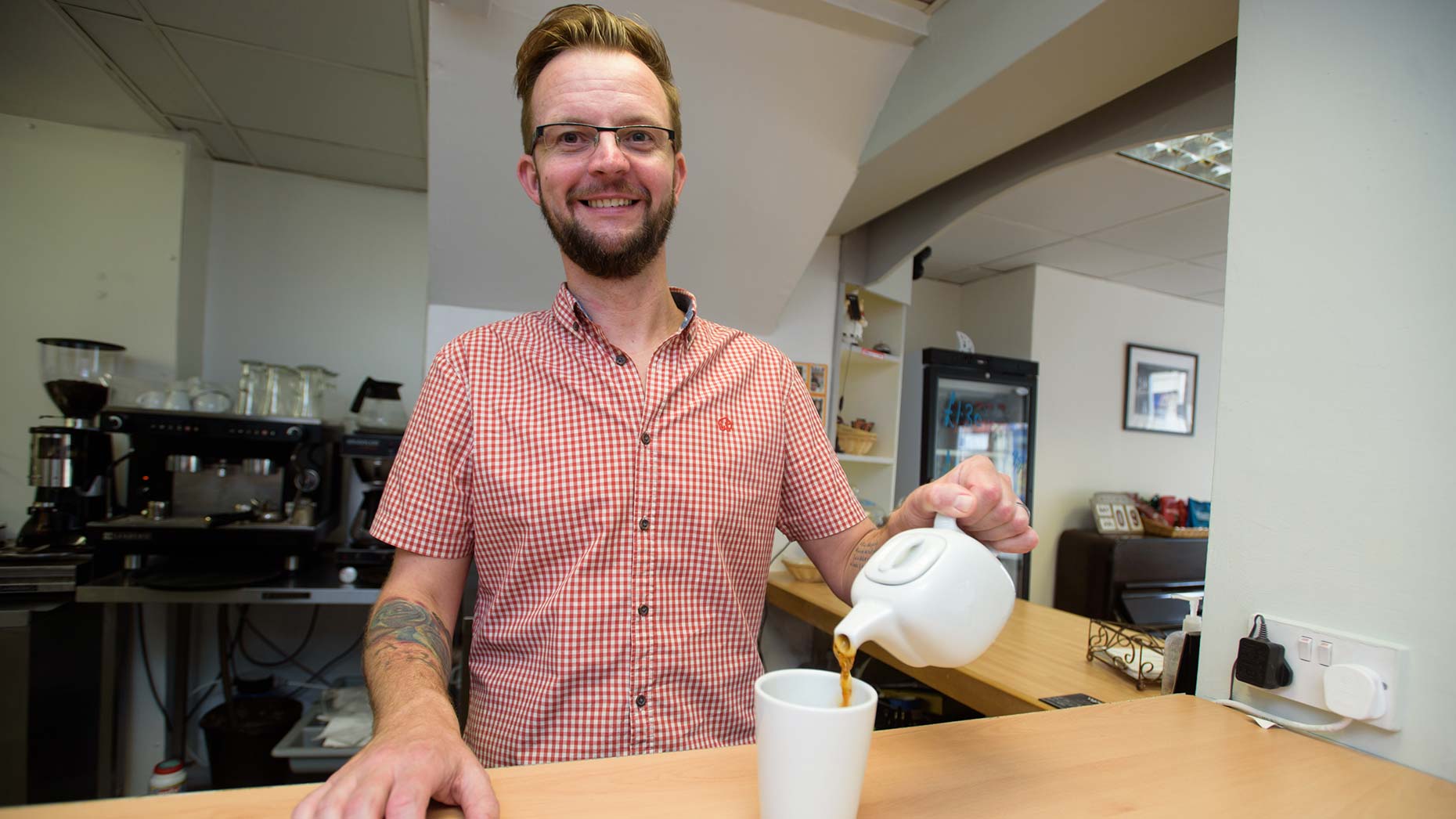 A new Lincoln themed cafe opens its doors Tuesday, July 12, focusing on the best the city has to offer, after an investment of around £13,000.
Owner Jamie Buckland Price bought the former Butty Boy premises on Newland in April, wanting to provide the city with a new style of cafe.
It is the second cafe that he has set up in the city, with the first being Jamie B's on Witham Park, Waterside South. So far Jamie has created three new jobs with the hope of more to come.
The Little Lincoln Cafe will display the work of local photographers as well as use Stokes Coffee and supplies from Fosters Butcher & Bakers, based on Monks Road.
The menu will also be themed to include the Magna Carta Breakfast and other famous Lincoln landmarks.
The venue will be host to evening entertainment such as comedy nights, jazz nights and other live music events. The first Comedy and Curry Night will take place on Wednesday, July 27, costing £10 per entry.
Jamie said: "I am thrilled that the Little Lincoln Cafe Bar is my second business in the city and I am very excited at the prospect that the new name and theme will attract new customers.
"We already have a loyal customer base but with so much competition from the big brands we're hoping that the work we've put in to the cafe will attract new customers to us, locals and tourists!
"The feedback we've been getting so far is excellent and I am very hopeful that we will continue to grow and in time and offer further employment to the people of Lincoln."