July 5, 2016 3.05 pm
This story is over 65 months old
Lincoln fashion store to close after less than a year
A Lincoln clothing store's doors will shut for the last time on Wednesday, July 7 after only 10 months trading. Salt Lincoln opened in September 2015 on St Benedicts Square, selling luxury clothing. Owner Jules Jenkins moved to the city from London to open the new women's clothing store, after working in the fashion industry for over 25…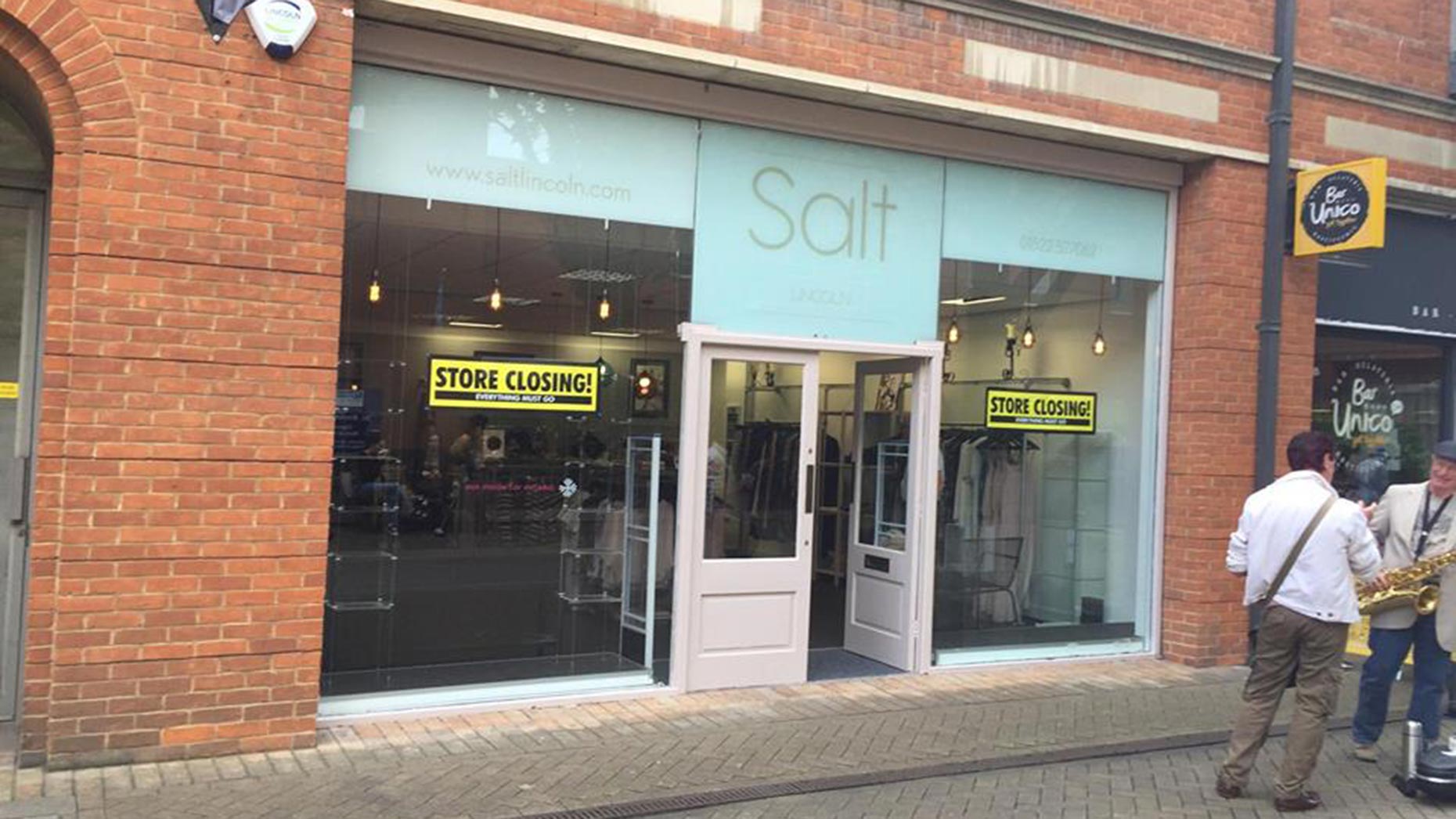 A Lincoln clothing store's doors will shut for the last time on Wednesday, July 7 after only 10 months trading.
Salt Lincoln opened in September 2015 on St Benedicts Square, selling luxury clothing.
Owner Jules Jenkins moved to the city from London to open the new women's clothing store, after working in the fashion industry for over 25 years.
In a statement, she said that the closure was due to "an unreasonable landlord" and high rents. Two jobs will be affected.
Despite the closure, Jules is still hoping that she can reopen after the summer in a new location and is exploring other areas of the city.
She said: "With a heavy heart we have to say goodbye to Salt and St Benedict's Square.
"The main reason was an unreasonable landlord, and it was unsustainable to continue, even though our footfall and customer base was growing month on month.
"I send my love to the lovely customers out there who supported me and understood what I was doing.
"From my heart I can't thank you enough."
The news comes shortly after both BHS and Netto announced they are also closing shops in the city.
---
For more business news from across Lincolnshire delivered in your inbox every Friday, subscribe to the Lincolnshire Business magazine.