July 23, 2016 11.34 am
This story is over 65 months old
Lincoln hairdresser celebrates 50 years of trade
As a second generation Lincoln hairdresser Gino Scumaci, 65, is celebrating 50 years of working in the same store on Monks Road, continuing his father's legacy. Gino started working at his father's hairdressers, now known as Hair by Gino, at the age of 15 in 1966, just after he had finished at school. "I left…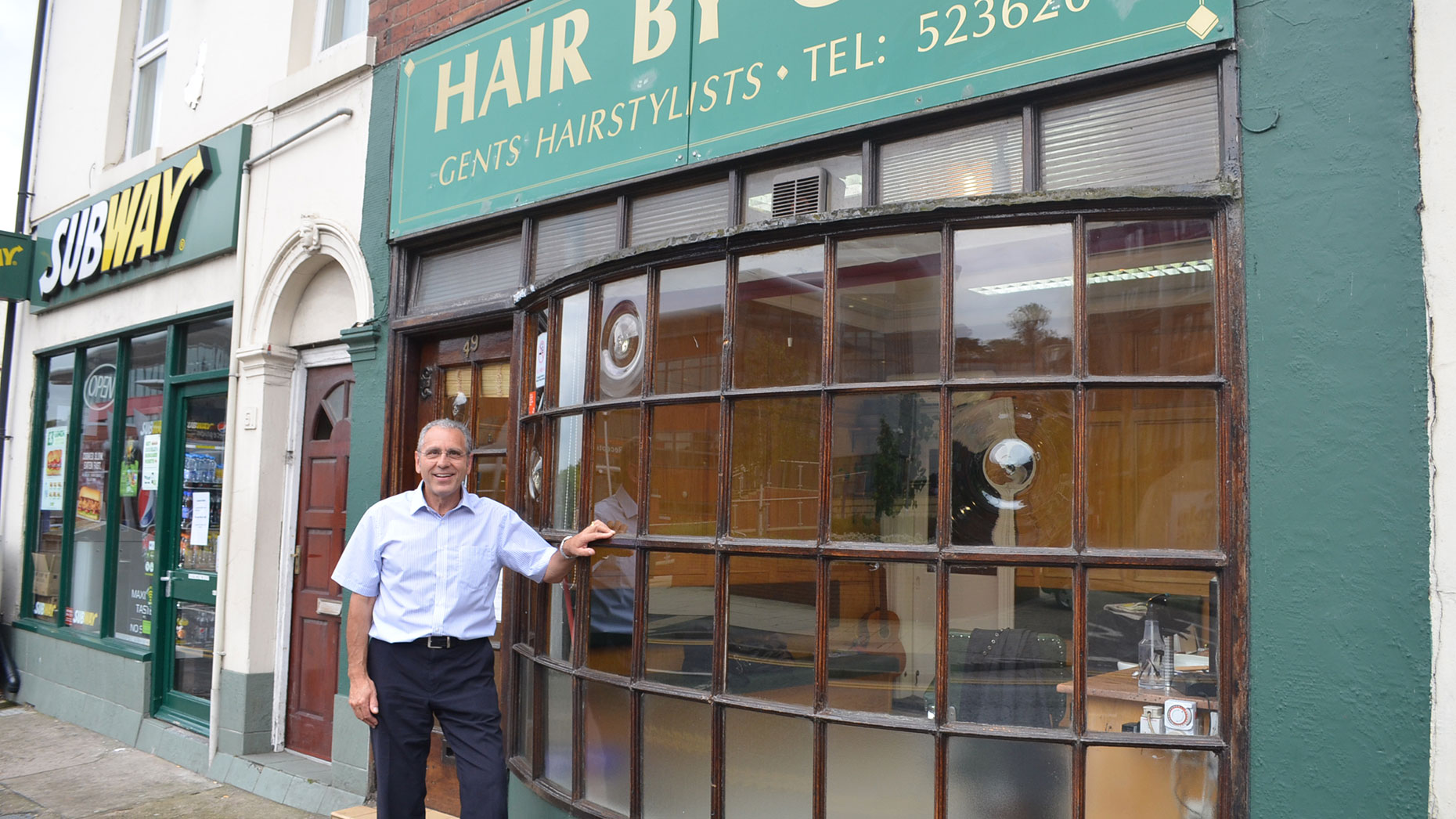 As a second generation Lincoln hairdresser Gino Scumaci, 65, is celebrating 50 years of working in the same store on Monks Road, continuing his father's legacy.
Gino started working at his father's hairdressers, now known as Hair by Gino, at the age of 15 in 1966, just after he had finished at school. "I left school on the Friday night, walked home and my father said 'Right, you're starting tomorrow morning,'" Gino said.
"In those days you left school at 15 and I was one of the youngest in the year. It was the week before the world cup 1966. I've never done anything else at all."
Gino moved to the UK from Italy with his family in 1959 at the age of three after his father was released from a Lincolnshire prisoner of war camp.
"He was in Brigg for three years, a place called Pingley Camp. Then he worked on farms around there because they used to farm people out because a lot of the workers were fighting. They had women on the land and prisoners as well."
Dedicated to his work, Gino only takes three weeks off work a year to return to Italy and see his family.
"I love it, absolutely love it. My dad's first customer Fred Thompson still comes in. He is a lovely guy. He was quite young at the time, I told him he was the oldest customer and he said, 'No, I'm not. I'm the longest serving customer,'" Gino laughed. "He was about 18 at the time when he first came."
With a loyal client base and passing trade, Gino has never wanted to move to another location and despite having just turned 65, he has no plans to go anywhere.
"Really I should have retired at 65 but I can't retire really. I'm too young," Gino said with a big smile on his face and as lively as the day he first started working for his father. "My wife says, 'Can't you have a few more days off?' and I say, 'No. I think I will just keep going."
Over the years, Gino has seen many changes on Monks Road. The biggest of which was the cattle market changing into what is now Lincoln College. But in a bid to help business grow, he and two others who had stores in the area set up a Monks Road Innovative Group a few years ago.
"It was to try and build Monks Road up a little bit, to give it a voice. We started meeting in the shop here and tried to change a few things.
"We used to get 40, 50, possibly 60 people come to the meetings once a month, but then my wife became very ill a few years ago and I had to come out of it."
With two sons, one of which is famous hairdresser Gianni Scumaci who now works across the world creating new styles and the other a musician, he is proud of his heritage and of his own legacy.
To celebrate his 50th year, Gino has taken some time to visit family in Italy and will be back to cutting hair on August 2.
---
For more business news from across Lincolnshire delivered in your inbox every Friday, subscribe to the Lincolnshire Business magazine.