Princess Royal visits over 200 army chefs in Grantham
Her Royal Highness The Princess Royal watched over 200 of the British Army's top chefs compete in the prestigious Field Catering and Culinary Arts Competition in Grantham at the weekend. Exercise Army Sustainer, an annual competition organised by 167 Catering Support Regiment Royal Logistic Corps was held at the Prince William of Gloucester Barracks, Grantham.…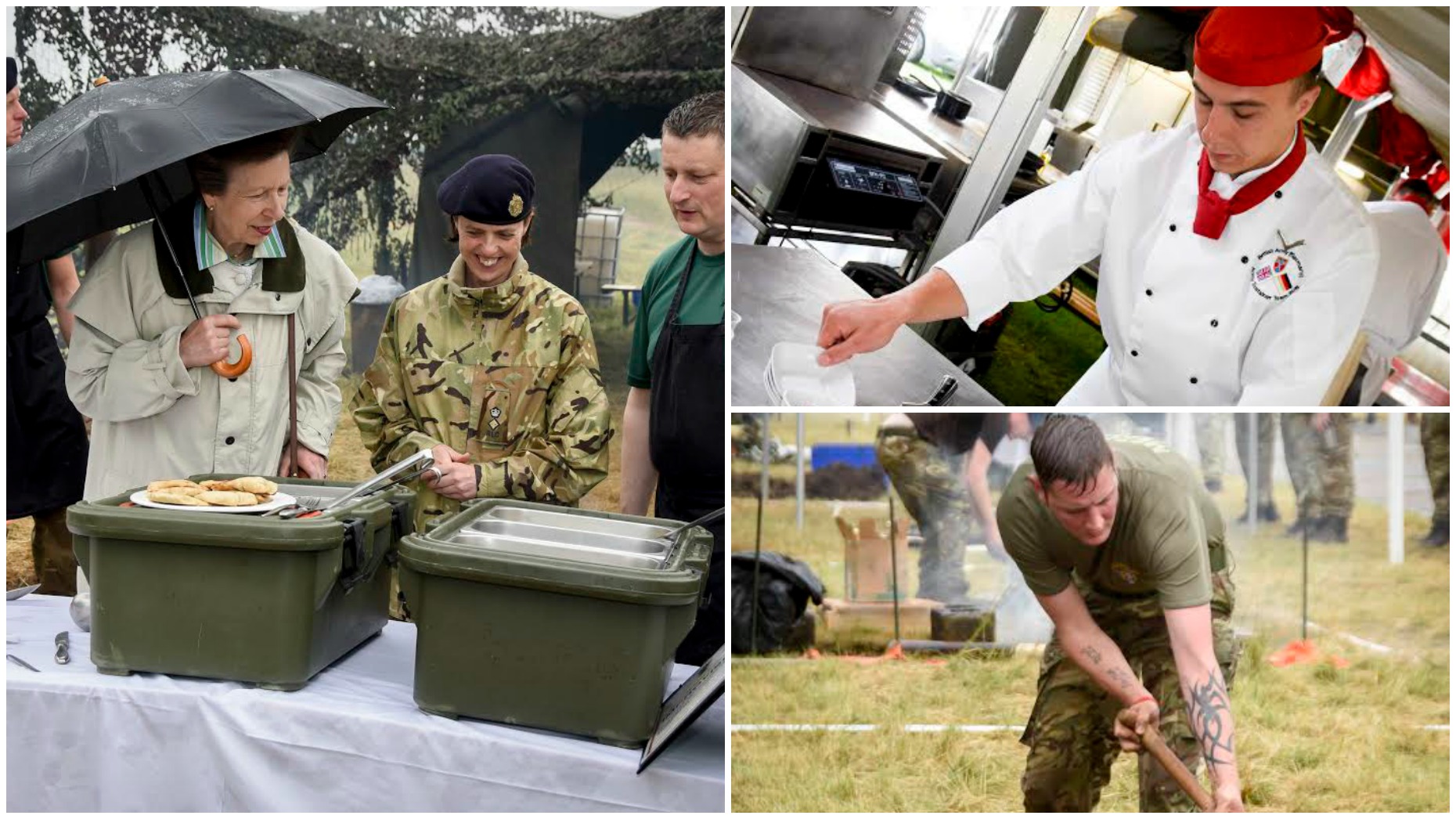 Her Royal Highness The Princess Royal watched over 200 of the British Army's top chefs compete in the prestigious Field Catering and Culinary Arts Competition in Grantham at the weekend.
Exercise Army Sustainer, an annual competition organised by 167 Catering Support Regiment Royal Logistic Corps was held at the Prince William of Gloucester Barracks, Grantham.
Princess Anne saw the army chefs, both Regular and Reserve, test their creativity, adaptability and timings across ten categories including formal and improvised cooking.
In an improvised field catering challenge, teams of three chefs whipped up a mouth-watering meal for 20 soldiers using ingredients from a mystery box of fresh rations.
However, first they had to build their stove from materials such as an empty metal drum, a metal grid and some house bricks.
The winners of the challenge were chefs from the ARRC Support Battalion with a menu of Filo baskets filled with Halloumi, mushrooms and red onion served with a garlic and mascarpone cream sauce.
Other competitions included The Field Team Challenge, which saw chefs cook a two course meal for 20 people from a field kitchen with the winning menu coming from one Logistic Support Regiment.
The Commanding Officer of 167 Catering Support Regiment, Lieutenant Colonel Vicky Reid said: "The visit by Princess Anne, our Colonel-in-Chief meant a great deal to all the soldiers here today and made them feel valued. Their talents were centre stage, they were the stars of the show and the visit by Princess Anne made them feel that."