July 11, 2016 9.30 am
This story is over 65 months old
Walk in memory of Lincoln College colleague raises over £2,500
Over 110 Lincoln College staff ribboned along the banks of the River Witham to raise money in memory of their 'inspirational' colleague Niki, who sadly passed way after a fight with breast cancer. The 10-mile fundraising walk on July 7 raised in excess of £2,500 for the college's Pink Ribbon Campaign. The scheme awards money…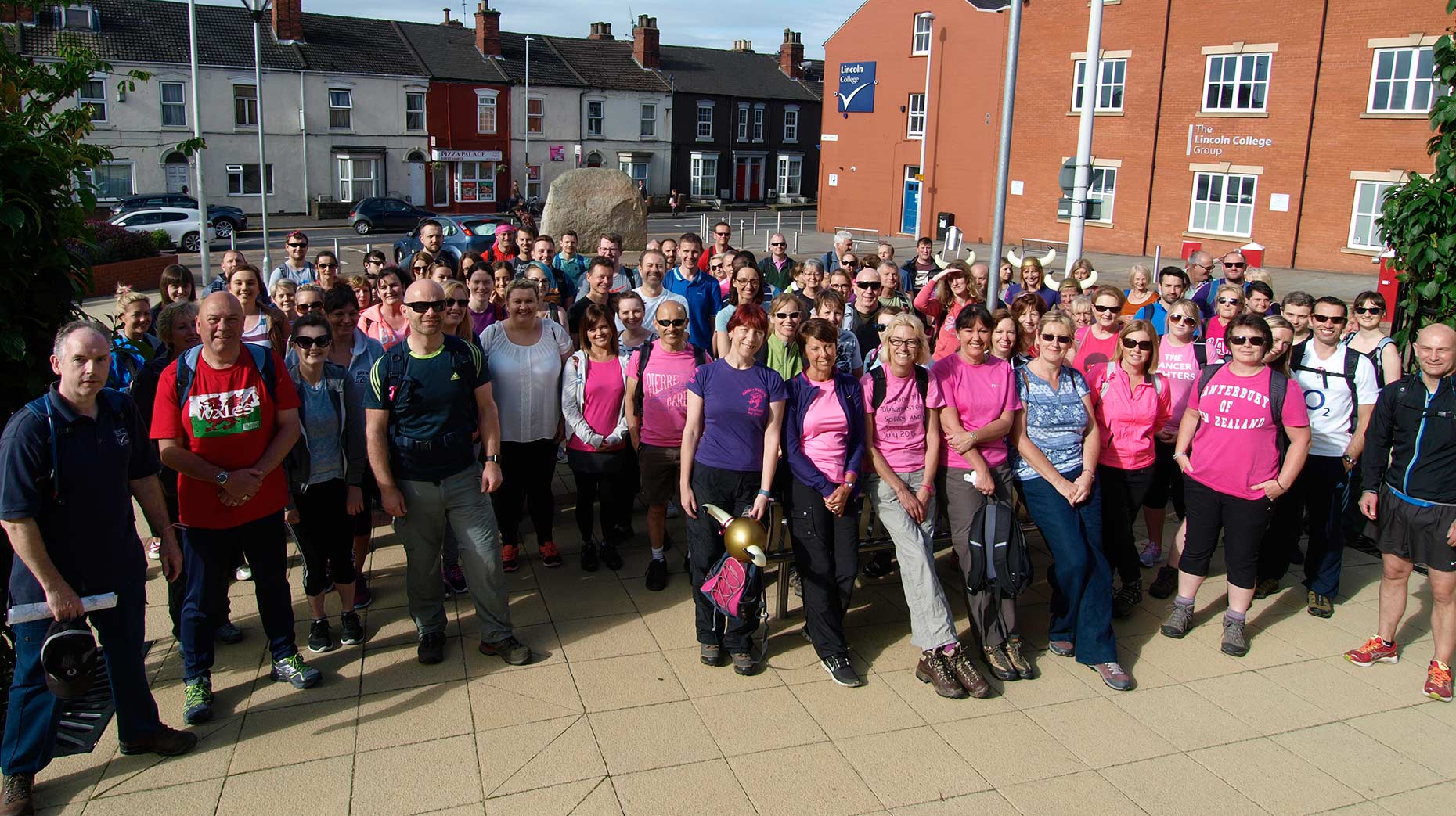 Over 110 Lincoln College staff ribboned along the banks of the River Witham to raise money in memory of their 'inspirational' colleague Niki, who sadly passed way after a fight with breast cancer.
The 10-mile fundraising walk on July 7 raised in excess of £2,500 for the college's Pink Ribbon Campaign.
The scheme awards money to Candles charity, raising funds for Professor Eremin's cancer research, as well as a host of other worthwhile causes.
The walk was in memory of Niki Rendall who passed away in February after a fight with breast cancer.
Niki was instrumental in raising money for the Pink Ribbon Campaign at Lincoln College, raising in excess of £70,000 in the last five years.
Construction Lecturer Ian Lester, Fundraiser for the Pink Ribbon Campaign and close friend of Niki, said: "Niki was an inspiration to many, if not all, who knew her.
"She gave her everything for the college, her team, colleagues, friends and family; she had an infectious personality and would light up a room.
"Even in the days leading up to her death, Niki never complained or became depressed about her condition, she had recently taken over the role of Chair of the Pink Ribbon Fund and even as she lay in hospital, she was making plans and organising fundraising events.
"We all miss Niki so much but will continue her fantastic fundraising for the Lincoln College Pink Ribbon Fund and Cancer Research."