July 18, 2016 11.57 am
This story is over 65 months old
Wartime bus takes veterans to tank centenary performance at Lincoln Castle
Around 40 Lincolnshire veterans were treated to a special surprise as a wartime bus transported them to an outdoor show marking the centenary of the tank being invented. Members of the Royal Lincolnshire and Royal Anglian Regiment Association had been expecting to travel to the performance at Lincoln Castle by minibus. However, the Lincolnshire Vintage…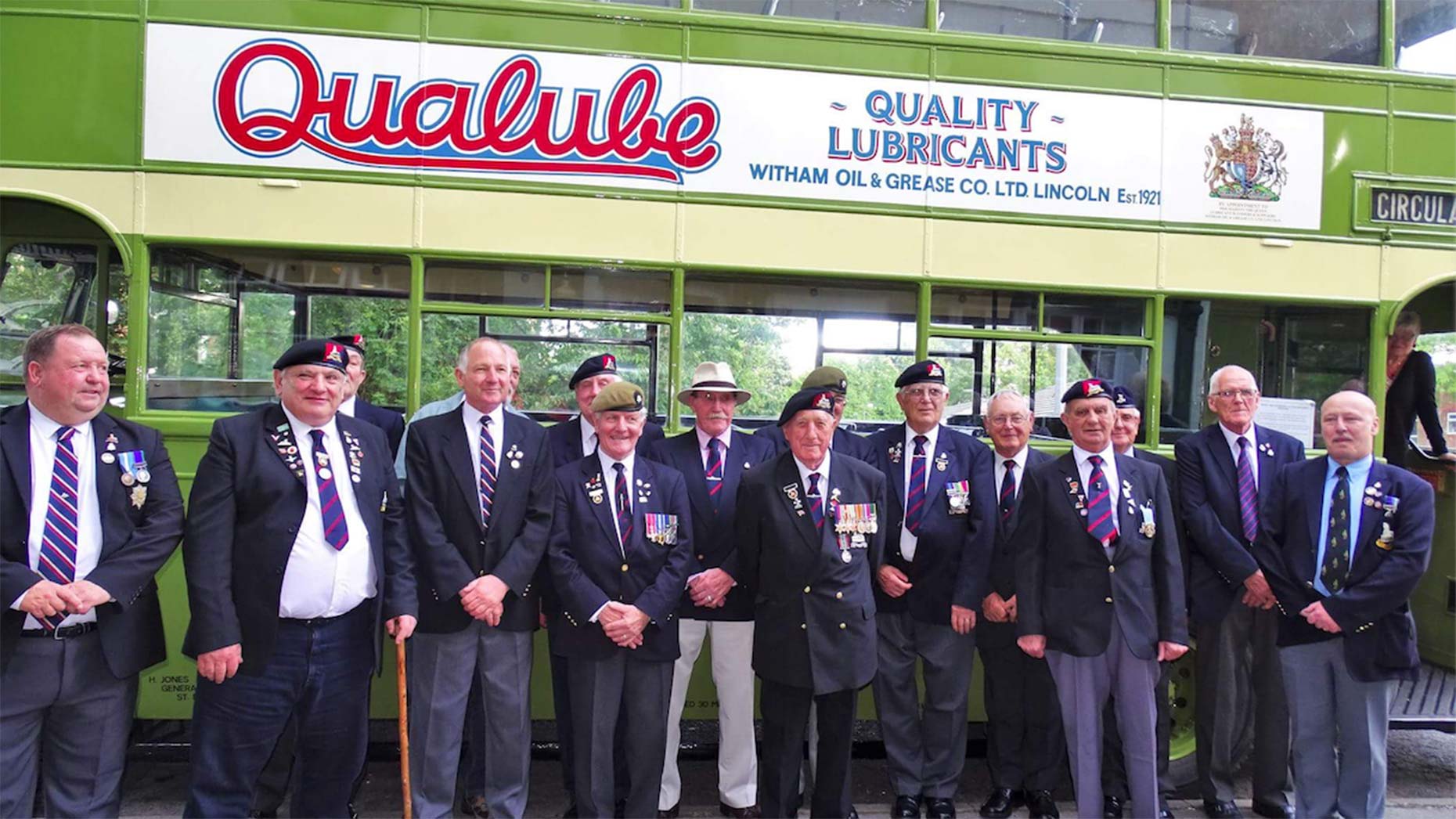 Around 40 Lincolnshire veterans were treated to a special surprise as a wartime bus transported them to an outdoor show marking the centenary of the tank being invented.
Members of the Royal Lincolnshire and Royal Anglian Regiment Association had been expecting to travel to the performance at Lincoln Castle by minibus.
However, the Lincolnshire Vintage Vehicle Society Road Transport Museum kindly supplied a 1941 wartime Lincoln bus, so that the veterans could travel to the event organised by Green Fields Beyond in style.
The surprise World War Two bus was kept a secret from the veterans until it arrived outside the Ivy Tavern pub on Newport.
Gina Overton, a regular at the Ivy Tavern pub, said: "The Ivy, the museum and everyone involved showed that such a lovely thing can happen when a community comes together.
"The museum has done this because of the importance of the centenary celebrations taking part in Lincoln and thought it would be special for the veterans.
"When the veterans were singing on the bus it made me feel really emotional and the older ones couldn't wait to get on the back seat of the top deck to sit with their wives – in their words 'like we used to'.
"What a fabulous day."