August 16, 2016 10.55 am
This story is over 68 months old
Drivers give first impressions of new Lincoln East West Link Road
Motorists in Lincoln have been giving their first impressions of the city's brand new East West Link Road. As previously reported, cars and other vehicles were testing out the new £22 million road after it opened to drivers on Monday, August 15. The road takes drivers from Lincoln High Street to Pelham Bridge. One motorists who give…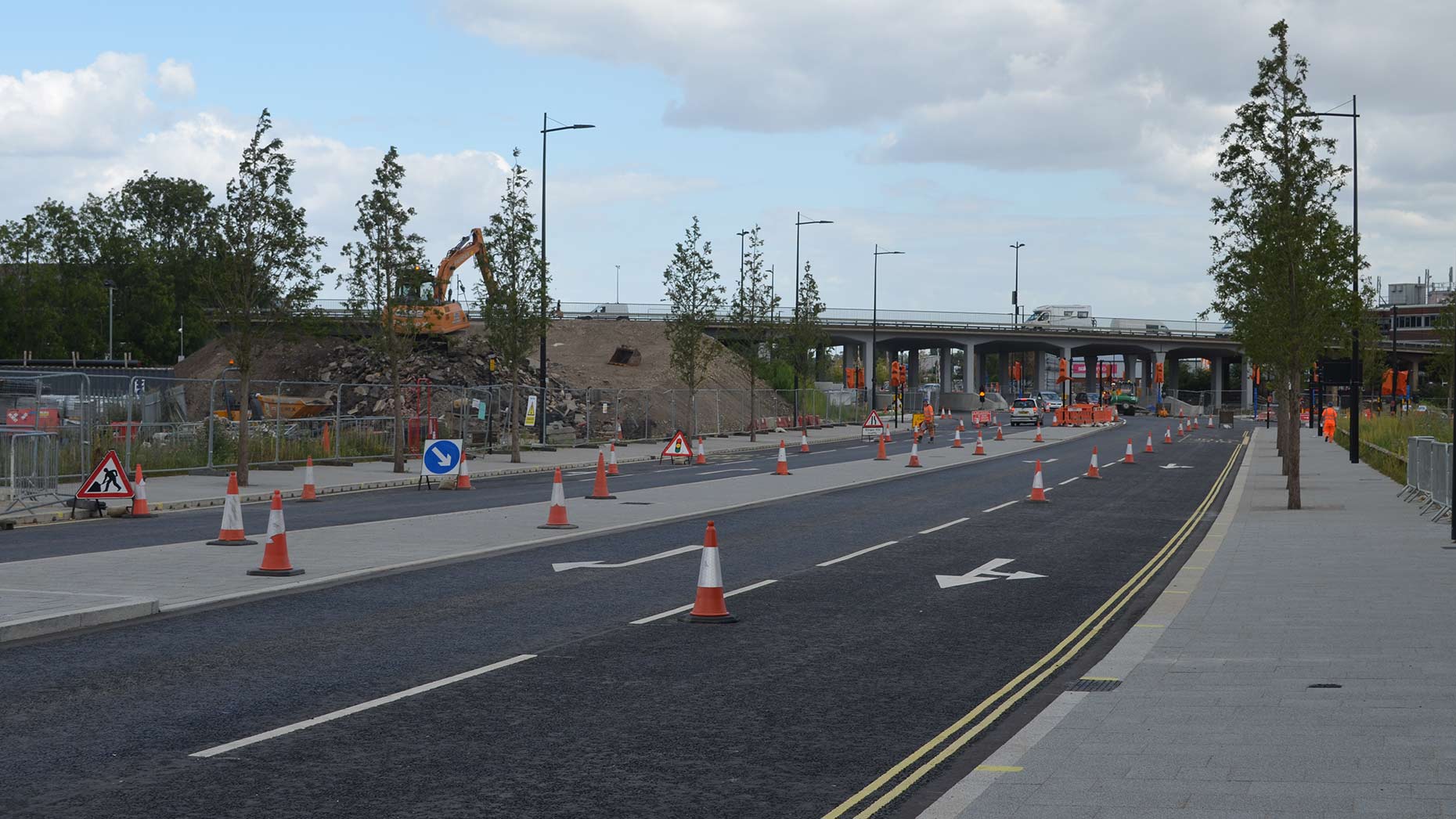 Motorists in Lincoln have been giving their first impressions of the city's brand new East West Link Road.
As previously reported, cars and other vehicles were testing out the new £22 million road after it opened to drivers on Monday, August 15.
The road takes drivers from Lincoln High Street to Pelham Bridge.
One motorists who give it her seal of approval was Shellie Blow, who drove along it yesterday lunchtime.
She said: "I thought it was fantastic. Might be a different story when some of the other roads are closed for the new transport hub to be built, but as far as this road goes, it's great.
"The only bugbear is exiting onto Pelham Bridge. The amount and speed of traffic along there will, no doubt, cause huge tailbacks of people trying to join the flow."
Jena Twigg also had a positive experience of the new road.
She said: "I drove it this morning must say it's quicker to get to where I needed instead of going all around in congested traffic."
However, some people were not as impressed with the project.
Neil Martin particularly did not hold back in his criticisms, describing it as "a joke".
He said: "Why is this road open? All I see is roadworks, restricted lanes and clearly unfinished building works."
Mark Edgar said that the road would cause major gridlock in the south side of the city centre.
He said: "The problem with this road is that it delivers all the traffic heading south onto Pelham Bridge, at a junction which was already a nightmare at peak times. It can only make things worse.
Even the councillor in charge of the project waded into the discussion on The Lincolnite Facebook page.
Councillor Richard Davies said: "It's worth pointing out that the road isn't finished yet so it's very early to start assessing its performance."
Temporary traffic lights will remain in place until the official opening in November, to allow final works to be completed.
These will be removed by the official opening, but in the meantime motorists are advised to use alternative routes where possible.