August 29, 2016 11.15 am
This story is over 68 months old
First Pokémon hunters, now Steampunks egged in Lincoln
Steampunks enjoying the annual worldwide festival in Lincoln have been the latest group to be targeted by anti-social louts throwing eggs in the city. Some 25,000 Steampunks have been enjoying the weekend-long festival in the city, with locals and tourists alike. The group of people in their costumes were waiting for a taxi just before 12am near the…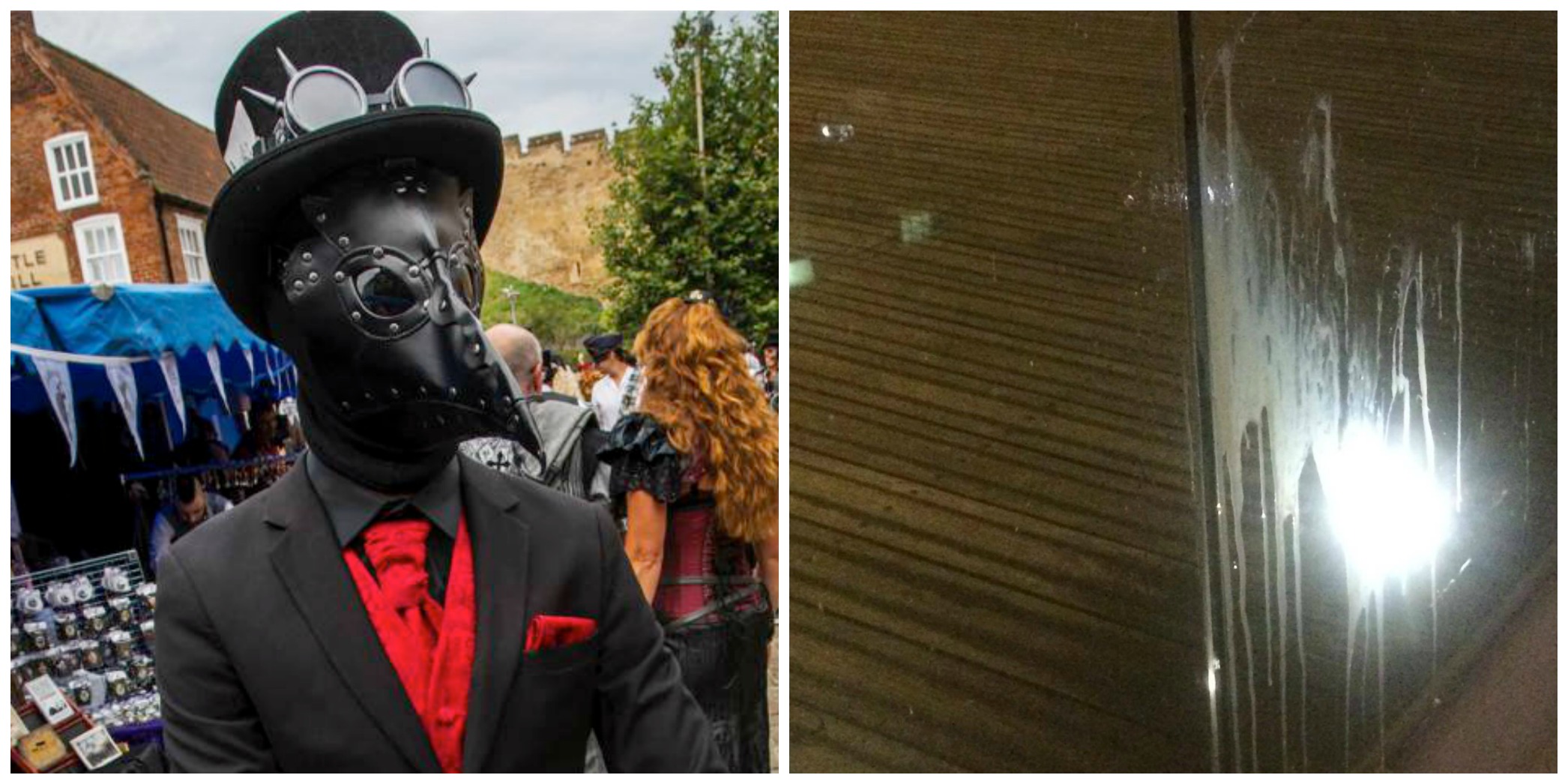 Steampunks enjoying the annual worldwide festival in Lincoln have been the latest group to be targeted by anti-social louts throwing eggs in the city.
Some 25,000 Steampunks have been enjoying the weekend-long festival in the city, with locals and tourists alike.
The group of people in their costumes were waiting for a taxi just before 12am near the university library on Brayford Wharf East when a silver car drove past and attempted to egg them.
As previously reported, Pokémon Go gamers have been attacked on more than one occasion in the past few weeks by bullies throwing eggs on the Brayford.
Sophie Lavender, 19, a steampunk from Lincoln said: "We didn't know what it was at first as luckily none of us got directly hit by the eggs. There was just a strange cracking, smacking sound.
"About two minutes later we saw the splatter of egg yolk across the glass on the uni bridge outside the library and another splatter on the wooden floor.
"Unfortunately, one steampunk, the youngest of the group, did find a bit of eggshell that had flown into their face during the incident," she said.
Sophie, however, "wasn't phased by the perpetrators."
"We all said in unison that small minded people don't know the meaning of fun. Steampunks do more good for the local community than harm, and if one wishes to throw eggs like a mad chicken then they are wasting their time.
"Anyone who knows us knows that it would take a lot to bother us, and if I did get egg on my outfit I'd stick a cog on it and call it couture.
"We're adaptable like that."