Grantham A&E night closures will cost police officers 60 hours a week, warns PCC
Police officers will waste hours taxiing suspects to hospital as a result of trust bosses closing Grantham A&E at night, the Lincolnshire Police and Crime Commissioner has said. Doors to Grantham A&E were shut to patients from 6.30pm on Wednesday, August 17, marking the beginning of 14-hour a night closures at the hospital. The controversial move to…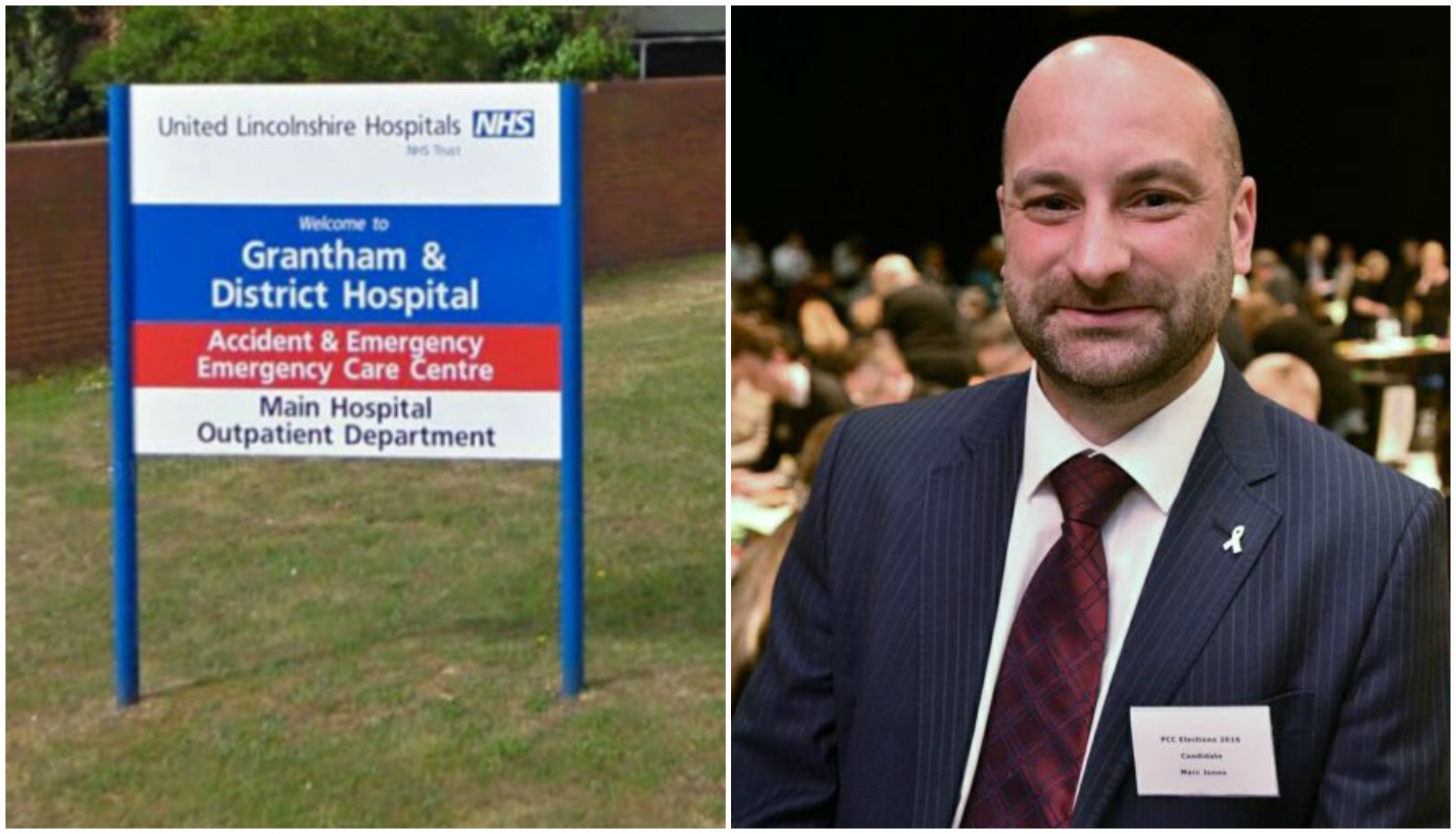 Police officers will waste hours taxiing suspects to hospital as a result of trust bosses closing Grantham A&E at night, the Lincolnshire Police and Crime Commissioner has said.
Doors to Grantham A&E were shut to patients from 6.30pm on Wednesday, August 17, marking the beginning of 14-hour a night closures at the hospital.
The controversial move to slash opening times was made as a response to a "staffing crisis" at A&Es across the county.
ULHT, which runs Lincolnshire hospitals, said that there were insufficient numbers of doctors to fill shifts in the three Lincolnshire A&E departments 24 hours a day, seven days a week.
On the morning after campaigners against the closure conducted a vigil, 'mourning' the first night of A&E downtime, PCC Marc Jones joined the debate, slamming the decision.
He said the closure of the hospital's A&E department will have huge implications for the town's policing and was taken without any consultation with the force.
Marc warned the need to transport suspects to Lincoln will mean the loss of up to 60 hours of officers' time a week – the equivalent of two officers permanently off the beat.
In addition, Marc Jones raised concerns for an increase in the number of times police are required to transport an injured person to hospital because of an worsening ambulance delays.
He said: "The closure of Grantham A&E overnight will have a significant impact on already stretched policing resources. This will, without any doubt, cause officers to be off the streets for significant periods of time.
"On average the Grantham station is sending one person every single night to hospital, and during the weekends that can be as high as two or three times. With each incident taking two officers off the streets for three hours each this puts huge pressure on policing.
"All of this takes officers away from their important duties of protecting the people of the town. The police are too often used by other agencies to fill gaps in their own provision and, although always willing, the police cannot continue to take up more and more slack that others leave.
"I'm particularly concerned that this decision has been taken without any consultation with the police."
He added he will be contacting Lincolnshire County Council's health scrutiny committee and the ULHT to voice his concerns.
Dr Suneil Kapadia, medical director at ULHT, said previously: "We know this will be an unpopular decision but reducing the opening hours of Grantham A&E is the safest option for Lincolnshire.
"We will be working hard to recruit more doctors over the next few weeks and months, and continue to pay premium rates to attract doctors to the county."
---
Have you been affected by the overnight closure of Grantham A&E? Get in touch with the news desk via [email protected]