August 17, 2016 3.57 pm
This story is over 70 months old
Lincoln council chief hails "generation defining" transport hub
The Lincoln Transport Hub is the most important project undertaken by the city council in the last 20 or 30 years, the chief executive of the authority has said. Angela Andrews said that the £30 million scheme, which finally received vital government funding this week, would be "generation-defining" for Lincoln. She said: "From my personal…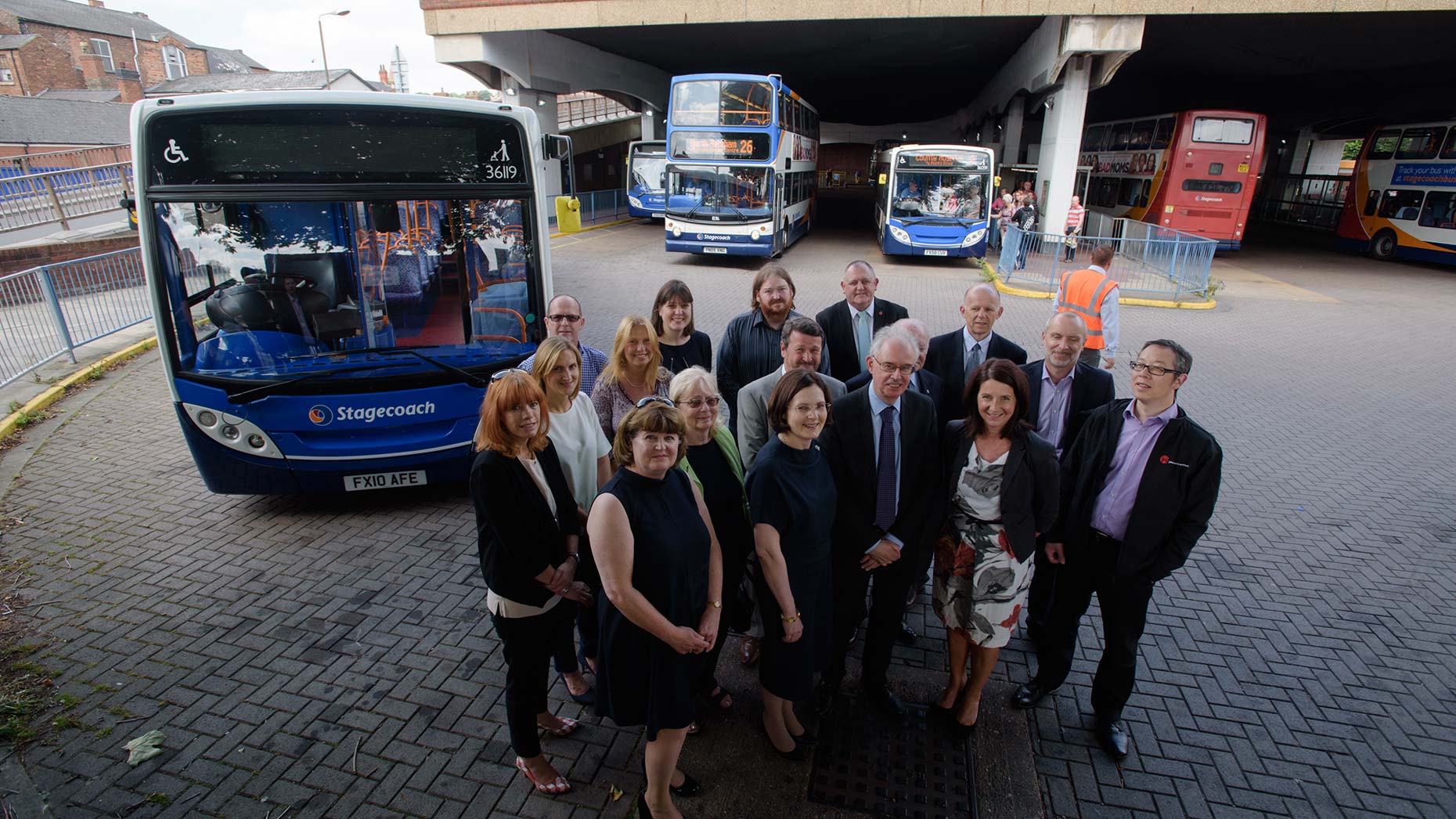 The Lincoln Transport Hub is the most important project undertaken by the city council in the last 20 or 30 years, the chief executive of the authority has said.
Angela Andrews said that the £30 million scheme, which finally received vital government funding this week, would be "generation-defining" for Lincoln.
She said: "From my personal experience, this is the most important project for us as a council since I've been working here. This will change and improve the lives of every resident in the city.
It really is generation-defining.
"The project will completely regenerate this area. By the time it's completed, you will not recognise this part of the city.
"Using this bus station as a shopper, visitor or commuter is not a pleasant experience. As someone who's lived in Lincoln all my life, I'm not particularly proud of it.
"The new bus station is going to be light, airy, and hopefully it will be a pleasurable place to visit."
The scheme will see the existing bus station and two pedestrian footbridges demolished to make way for a new state-of-the-art facility, 1,000 space car park, and railway improvements.
Contractors Willmott Dixon Construction are due to start work on site in the week beginning August 29.
David Reid, operations manager for Willmott Dixon in the East Midlands, said: "We turn over the best part of a billion pounds a year and the vast majority of those jobs are in the £2.5 to £4.5 million projects, things like new school buildings.
"This is a large job from our perspective and really significant in terms of our work in the East Midlands and crucial for Lincoln as a city."
Paul Ponwaye, who works for John Roberts Architects in Lincoln, has played a pivotal role in the design of the transport hub.
He said: "The design process has never been straightforward and it's been very much a cyclic process. We had to radically redesign the scheme after we ran into funding difficulties with the Network Rail element of the project.
"The project is crucial to the longevity of the city and critical to the Lincolnshire Co-op's Sincil Street and Cornhill redevelopment."
Ursula Lidbetter, chief executive of Lincolnshire Co-op, added: "At long last we will be getting on with the transformation of this very important area of Lincoln.
"We've been working with the council to integrate the hub with our Cornhill regeneration, so that the two projects go hand-in-hand in developing this part of the city."
The Department for Transport has provided £11 million towards the project, with the City of Lincoln Council providing £16 million and the Greater Lincolnshire Local Enterprise Partnership contributing £2 million.
The £11 million is being delivered under the Local Growth Fund – a £12 billion fund to support a variety of projects including transport schemes, new housing and improving education.
David Dexter, deputy chairman of the Greater Lincolnshire Local Enterprise Partnership, said: "The LEP is responsible for improving the economy across Greater Lincolnshire and we see the Lincoln Transport Hub as a gateway to that vision."