August 11, 2016 4.37 pm
This story is over 87 months old
Lincoln independent traders lose out due to roadworks
Independent Lincoln store owners on St Benedict's Square have seen a drop in trade since work began to revitalise the area. With only three stores left open in the square, Diana Carchedi, Partner of Bar Unico, which she owns with her son Gio, has said that trade has dropped by more than 50%. Work started…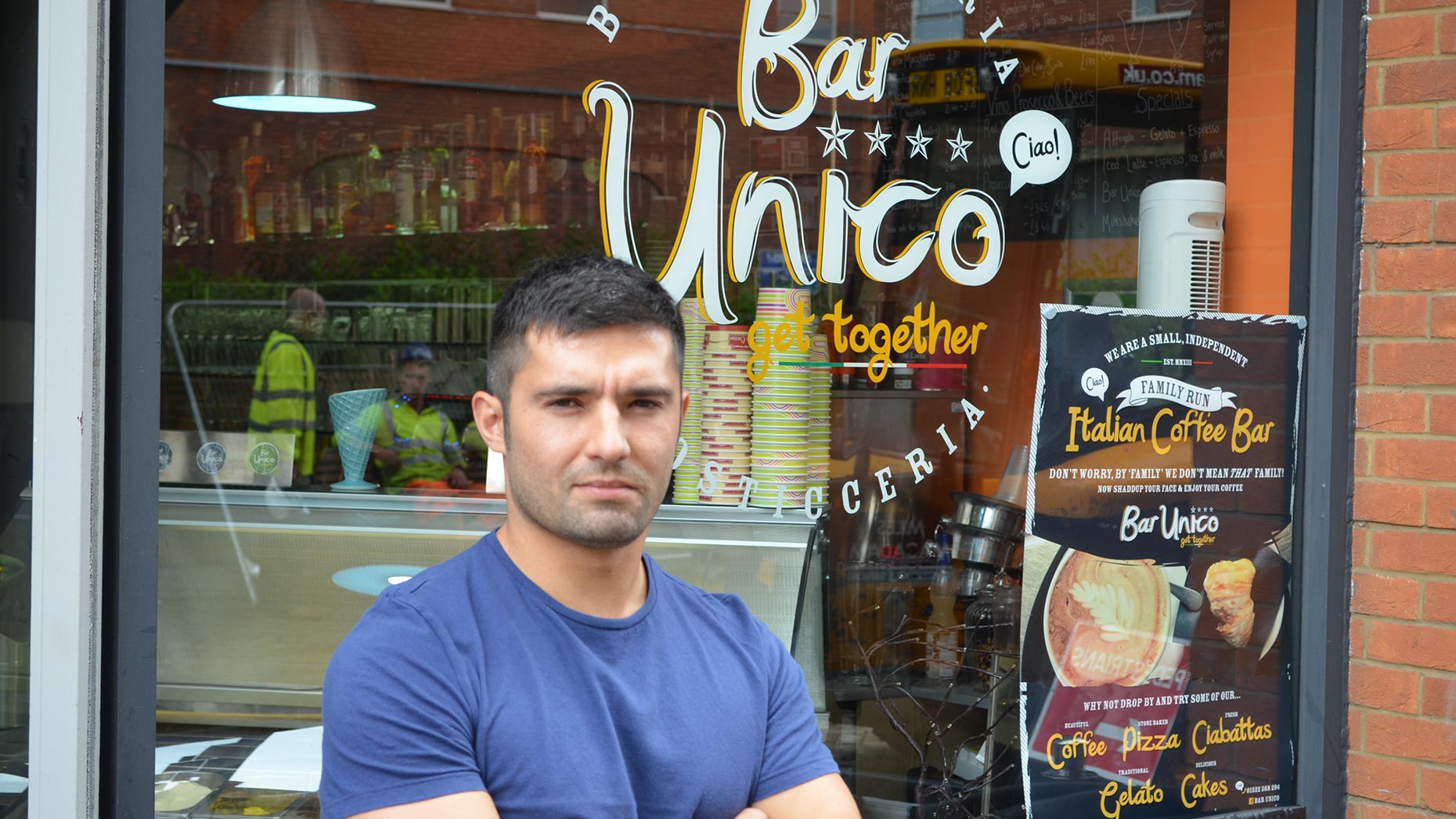 Independent Lincoln store owners on St Benedict's Square have seen a drop in trade since work began to revitalise the area.
With only three stores left open in the square, Diana Carchedi, Partner of Bar Unico, which she owns with her son Gio, has said that trade has dropped by more than 50%.
Work started in the area on Monday, August 8 and is due to be completed on August 20.
Diana claims that work vehicles have blocked her store front, making it hard for customers to get in and out, and that potential customers can't see the store from the High Street because of them.
Diana told The Lincolnite: "This week, we might as well have closed. Our figures are down to less than half. With a very small independent, every day is critical because you're paying all the bills and your rent and everything else.
After the recent loss of three stores on the stretch, including Salt Lincoln and BHS, Diana is frustrated and concerned for the future of their business. She believes that more should be done to let potential customers know there are still stores open for business in the area.
"If I was a pedestrian on the High Street, I would see 'Road Closed' and I wouldn't go down here. It's basically saying to everybody, 'Don't go down there'," Diana continued.
Diana has been in touch with Lincolnshire County Council to voice her concerns for her and her son's business on Monday. They managed to get the workers to move some of the vehicles however they are now back and blocking the view of the store again.
"This morning I spoke to somebody [at the council] and, both times, the people I've spoken to have been very sympathetic. But we don't want sympathy really. We want action.
"I understand that they need to do what they're doing, but in places where it is a problem, they should start the work at 4pm when most of our trade is done.
"Monday, Tuesday and Thursday are usually really quite good days for us. The days that we rely on have just been virtually dead."
Staff at Tanning Shop have also voiced concerns regarding a decrease in trade saying that because the walk-through next to Topman has been closed they too are losing passing footfall.
They have also said that the workmen's fences have been 'inching' closer to the store, which has made it hard for people to get past.
However, Topman, also located in the area, has not been hit as hard.
Fraya Watts, Team Leader for the High Street brand, said: "There has been a slight drop in trade but that's something we expected. We thought it would be a lot worse than it is.
"There's nothing really you can do about it. It's meant to make the area better, so afterwards it will be a pleasure to walk down hopefully."
Dave Underwood, Principal Highways Officer, said: "We're replacing the existing blocks with hardipave as it's a durable long-lasting material, which we've already used successfully on Silver Street.
"We appreciate this can be a busy area, and have been working with businesses to ensure disruption is kept to a minimum. Delivery vehicles can still reach properties through various access points, while pedestrians can access the shopping areas as normal."