August 24, 2016 10.37 am
This story is over 87 months old
In pictures: Lincoln's worst parking attempts
The Lincolnite team has scoured Facebook for Lincoln's worst parking attempts, and you haven't disappointed! Taking a stand against the city's worst parkers, many have contributed to Facebook pages: Parking like a t**t in Lincoln and Parking like a t**t in Lincolnshire . We have also had a number of you send photos in to our inbox highlighting some pretty awful…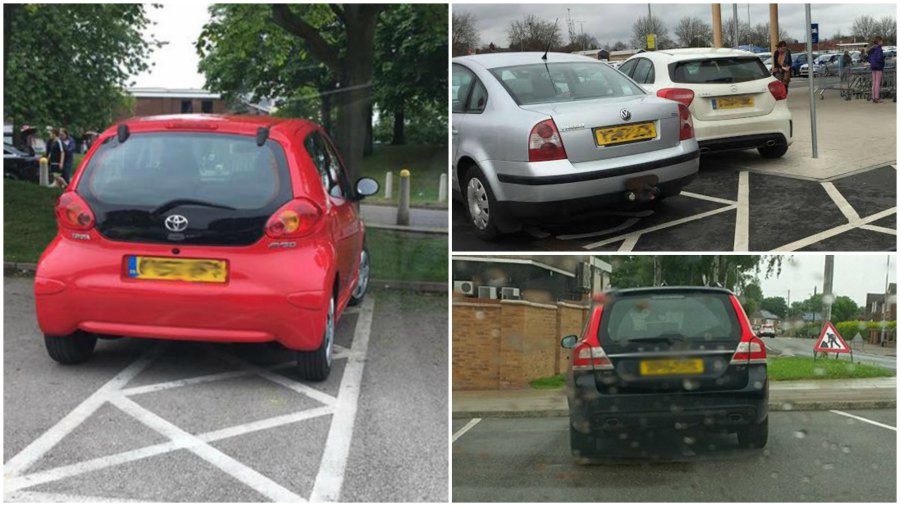 The Lincolnite team has scoured Facebook for Lincoln's worst parking attempts, and you haven't disappointed!
Taking a stand against the city's worst parkers, many have contributed to Facebook pages: Parking like a t**t in Lincoln and Parking like a t**t in Lincolnshire .
We have also had a number of you send photos in to our inbox highlighting some pretty awful drivers.
Here are a few of our favourites:
---
Over the line
Not sure where this driver was trying to park? Seems to have gone a bit further than the space as well…
---
Taking up space
We know it's tricky to get out of the car next to a trolley bay but that doesn't mean you can park in two spaces to give you that extra room!
---
No words
This poor disabled driver couldn't get back in their car thanks to this white car! It's not even a space…
---
Round the bend
Isn't it great when you want to pull out of a junction but you can't see because there's a car parked on the bend. Not.
---
Poor parking
We think this driver got a bit confused as to where to park so parked in the middle of the space? It's not like the didn't have any room.
---
In the way
Not only is this parking a bit wonky – it is completely in the way! Shame on you lorry driver.
---
Mind the gap
And here is another driver who couldn't decide which bay to park in… why?
---
Did you take any photos or dash cam videos of Lincoln drivers that deserve a spot on The Lincolnite? Email them to [email protected]
---
Bad drivers in the county
Our sister publication: Lincolnshire Reporter has also been in search for terrible drivers around the county.
Here are just a few:
---
Disgraceful attempts in Grimsby and Cleethorpes
Also see: Worst drivers in Grimsby and Cleethorpes
---
Scunthorpe's worst parking
Also see: Scunthorpe's worst parking attempts
---
Embarrassing Bourne drivers
Also see: Terrible parking attempts in Bourne
---