August 17, 2016 11.26 am
This story is over 64 months old
Row over dog left in hot car sparks warning from Lincoln warden
A Lincoln shopper took to documenting her outrage on social media after she spotted a dog locked in a hot car with the windows closed. She claimed she had been waiting for the owner to return for over 20 minutes at the Carlton Centre car park off Outer Circle Road in Lincoln, and had considered smashing…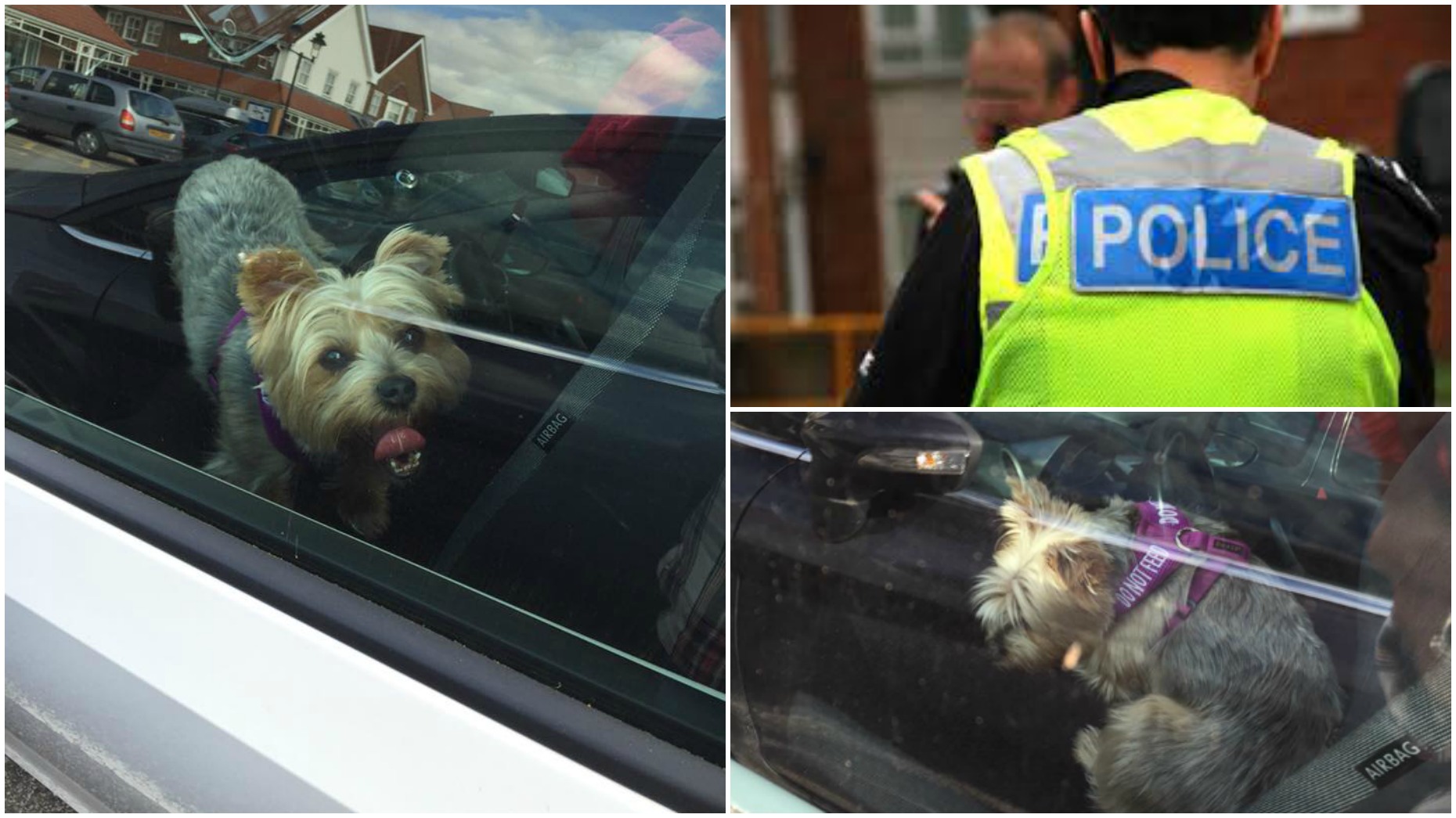 A Lincoln shopper took to documenting her outrage on social media after she spotted a dog locked in a hot car with the windows closed.
She claimed she had been waiting for the owner to return for over 20 minutes at the Carlton Centre car park off Outer Circle Road in Lincoln, and had considered smashing a window.
The incident on Tuesday, August 16 has since led to the city's dog warden issuing a stark warning to dog owners not to leave dogs in cars on hot days.
Dogs can suffer severe brain damage after only 15 minutes after being exposed to high temperatures.
Emily Page from Lincoln explained that she noticed the Yorkshire Terrier "panting like mad" in the passenger seat of the car, when temperatures outside had topped 20 degrees.
Looking for advice, Emily posted on social media. She resorted to calling Lincolnshire Police before confronting the owner on her return.
Her original post had over 270 shares on Facebook.
She told The Lincolnite: "When she finally came back to the car she completely denied that she'd even done anything wrong and was refusing to listen to me or talk to me about it.
"It was so hot and I was boiling hot in my own car (whilst on the phone reporting her to the police) so god knows how hot the dog was.
"The dog was in the car for 25 minutes whilst I was there waiting that's from me pulling up to her coming back to the car. I have no idea how long it had been there for before then.
"Police advised me to call the council and report to the dog warden and they will be in touch with her and register her for it then if she ever gets reported again action will be taken as they'll have a log of it.
"Unfortunately apparently they've had loads of reports like this over the last few weeks. So let's keep reporting these people and hopefully one day they'll realise the error of their ways!"
Julie Nelder, City of Lincoln Council's Animal Warden, said: "We would strongly advise against leaving a dog in a car for any period of time – however short – on a warm day.
"Even when the weather is mild, the heat inside a car can rise very quickly.
"An outside temperature of 22 degrees Celsius can easily reach 47 degrees inside a car within one hour.
"It's a common misconception that leaving a window open has a significant effect on the temperature – it doesn't.
"Dogs are particularly vulnerable to heat as the only way they can cool down is through panting or sweating through their paws.
"When exposed to high temperatures it could take a matter of only 15-20 minutes for a dog to suffer brain damage, or worse.
"We would urge people to make sure they don't leave their dog inside their car on warm days. Anyone who sees a dog suffering in a hot car should call the police on 101 or the RSPCA on 0300 123 4999."
Could you hack it?
Lincoln pet care company Pet Checkers recently carried out an experiment to demonstrate just how distressing being locked in a hot car can be.
Watch staff member Ben Doyle's video on the dangers: