August 9, 2016 11.17 am
This story is over 87 months old
Staff at Lincoln BHS bid emotional farewell to store
Emotional BHS staff in Lincoln have waved goodbye to a store that many of them had worked for more than 15 years. A final clear out of the shop on Lincoln High Street took place on Monday, August 8, just days after the BHS in St Marks also closed down for good. Despite this, staff told The Lincolnite…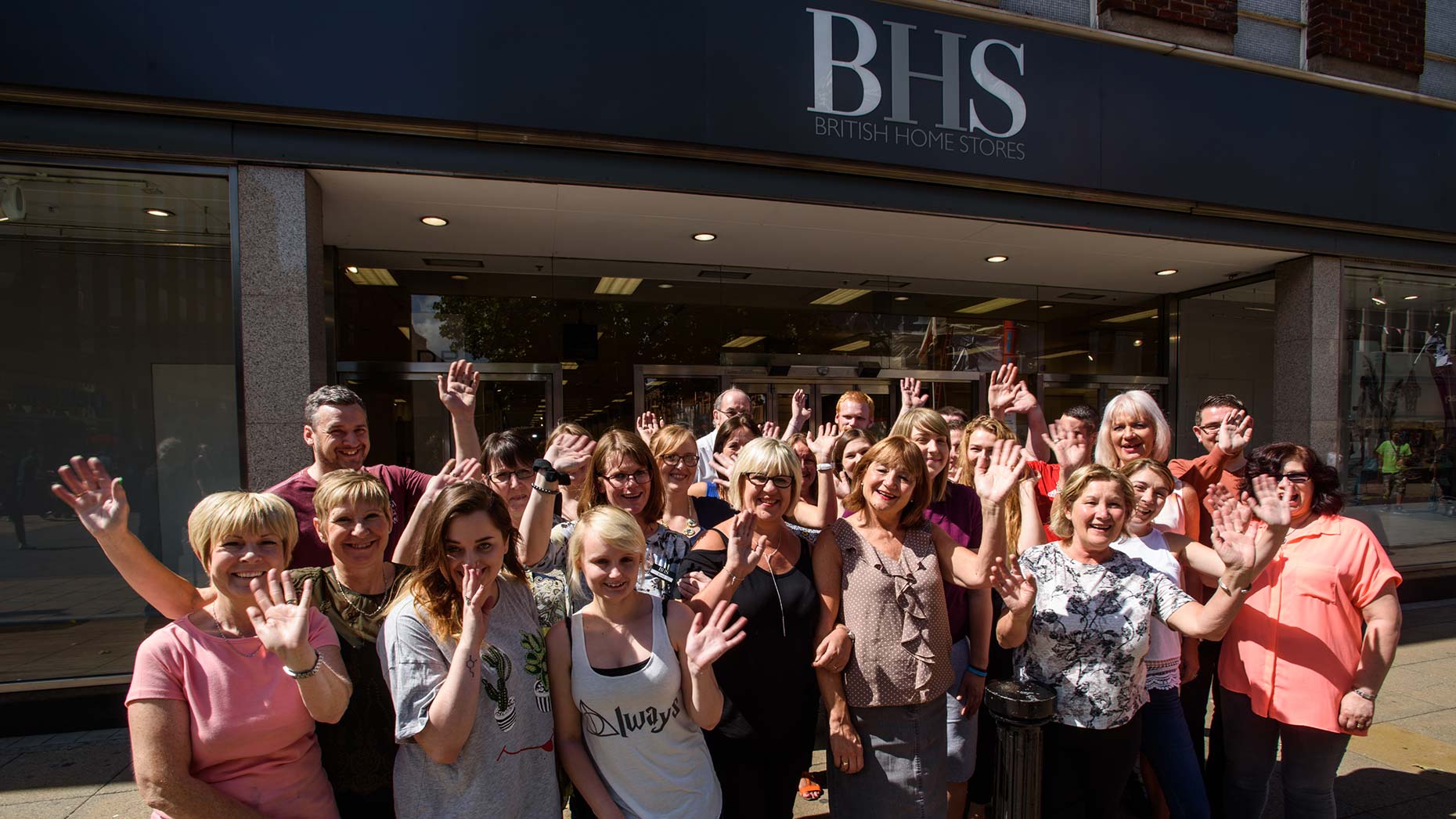 Emotional BHS staff in Lincoln have waved goodbye to a store that many of them had worked for more than 15 years.
A final clear out of the shop on Lincoln High Street took place on Monday, August 8, just days after the BHS in St Marks also closed down for good.
Despite this, staff told The Lincolnite about how they were looking forward to the future and reflecting back on the past.
As previously reported, BHS filed for administration in April 2016.
The store in St Marks closed on August 3 with the High Street shutting its doors on August 6, joining 163 stores around the country, which will all close by August 20.
The company has made over 8,000 redundancies, around 100 of which were in Lincoln.
Genevieve Belcher, 60, had worked for BHS for 24 years and was the longest standing member of staff at the High Street branch.
She said: "I have worked in Lincoln for 21 years, like most people here in Lincoln. We had a staff of 32 and we're all very sad to see what's happened here at British Home Stores."
The team received an overwhelming amount of support from other High Street stores and loyal customers with some coming in specifically to say 'thank you' and wish the staff luck for the future.
"Boots have offered jobs and said they have positions, Marks and Spencer also," Genevieve added.
"Marks and Spencer sent us champagne and biscuits over on our last trading day on Saturday.
"We are one big happy family here. Most people have been here for a considerable amount of time.
"We've had some fabulous managers in the time I have been here. The manager at the moment Nick Morgan started about 19 years ago as a Saturday lad, so we have watched him growing up.
"He spent a lot of time here as a weekend manager and went on to be a store manager, filling in for lots of people at different stores. He has spent the last few years in Sheffield but came back to see us off, which was very nice. Now he's moving to Meadowhall to see them off."
Genevieve is looking forward to a break for a few weeks before she decides whether to enter retirement or if she will be taking up another position in the meantime.
Another former BHS employee, who did not want to be named, had been at the company for 20 years.
She praised the staff and customers for their commitment, and said: "We all get on well and have a really good social life together. It was a great company to work for. We all loved it.
"We have had so many entertaining moments that I can't even handpick one. We've had lots and lots of laughs."
One regular customer, a man who staff believe suffers from dementia, became a part of their day-to-day lives.
The former BHS employee continued: "Most days he went and sat on the comfy chair in the fitting rooms and he has a little nap for 20 minutes to regenerate."
The man, who staff believe is called Frank, had been seen by staff peering through the window while they were emptying the store, confused why he was unable to come in.
Staff have received letters and chocolates from customers.
The former employee continued:
"An 84-year-old customer sent us a lovely letter thanking us all and telling us that she was going to miss us."
Staff have said they plan to keep in touch through their work Facebook page and they have a final farewell planned for Friday night.
"We're just all very sad and it happened so very quickly," said Genevieve.