September 30, 2016 4.50 pm
This story is over 63 months old
Arsonist admits starting fire at sheltered housing in Lincoln
Arsonist Ross Arden has been jailed for 18 months after admitting he started a fire which badly damaged a city sheltered housing scheme. Arden initially set fire to a mobility scooter outside St Botolph's Court off Lincoln's High Street, completely destroying the £5,000 machine. Noel Philo, prosecuting, told Lincoln Crown Court that the fire then…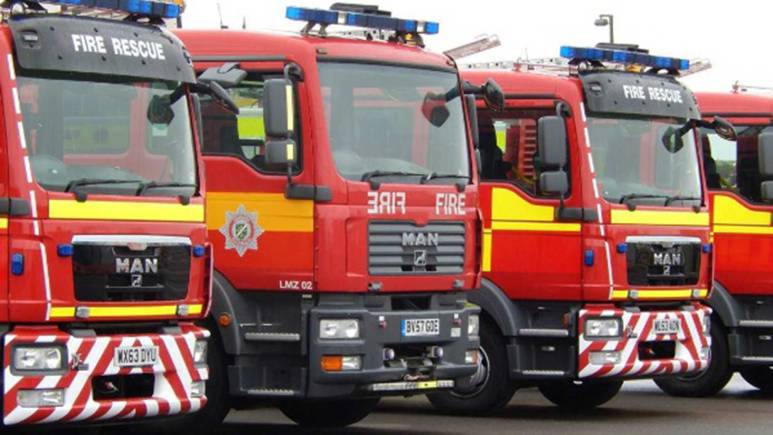 Arsonist Ross Arden has been jailed for 18 months after admitting he started a fire which badly damaged a city sheltered housing scheme.
Arden initially set fire to a mobility scooter outside St Botolph's Court off Lincoln's High Street, completely destroying the £5,000 machine.
Noel Philo, prosecuting, told Lincoln Crown Court that the fire then spread to entrance of St Botolph's Court sheltered housing scheme causing £33,000 worth of damage.
The prosecutor said the fire put at risk the elderly residents of the complex some of whom have mobility problems.
Earlier the same evening, Arden set alight a rubbish bin in the doorway of AJS on the High Street, but the damage caused was relatively minor.
Arden, 41, of Holly Street, Lincoln, admitted three charges of arson as a result of the incidents in the early hours of May 8 this year.
The court was told that Arden had previous convictions for arson.
In 2004 he was sentenced for three offences involving fires in bags of rubbish in the doorways of business premises in Peterborough.
The following year he was convicted of burglary as a result of an incident in which he broke into a property after setting fire to the door.
Philo said: "There was no huge amount of damage cause in the Peterborough offences but they show a tendency to set fires in doorways and to set fire to rubbish."
David Eager, in mitigation, said that the previous arson offences were 11 years ago and a recent psychiatric report concluded that his client is not at risk of setting fires.
Eager said: "He wishes to express his sorrow for the complainants in this matter particular the old gentleman whose mobility scooter was destroyed.
"He realises that what he did was a rotten thing to do and caused considerable inconvenience to an old man.
"He told the court that Arden has a drink problem but plans to try to deal with his alcohol addiction while he is in custody."