September 19, 2016 10.48 am
This story is over 67 months old
Finalists announced for this year's NK Community Champion Awards
Finalists have been announced for the NK Community Champion Awards 2016, honouring members of the community for their outstanding voluntary work. This year there are 26 individuals, teams, businesses or groups recognised for the difference they make in the North Kesteven district. Collectively this accounts for the voluntary endeavours around 250 people. Every year North…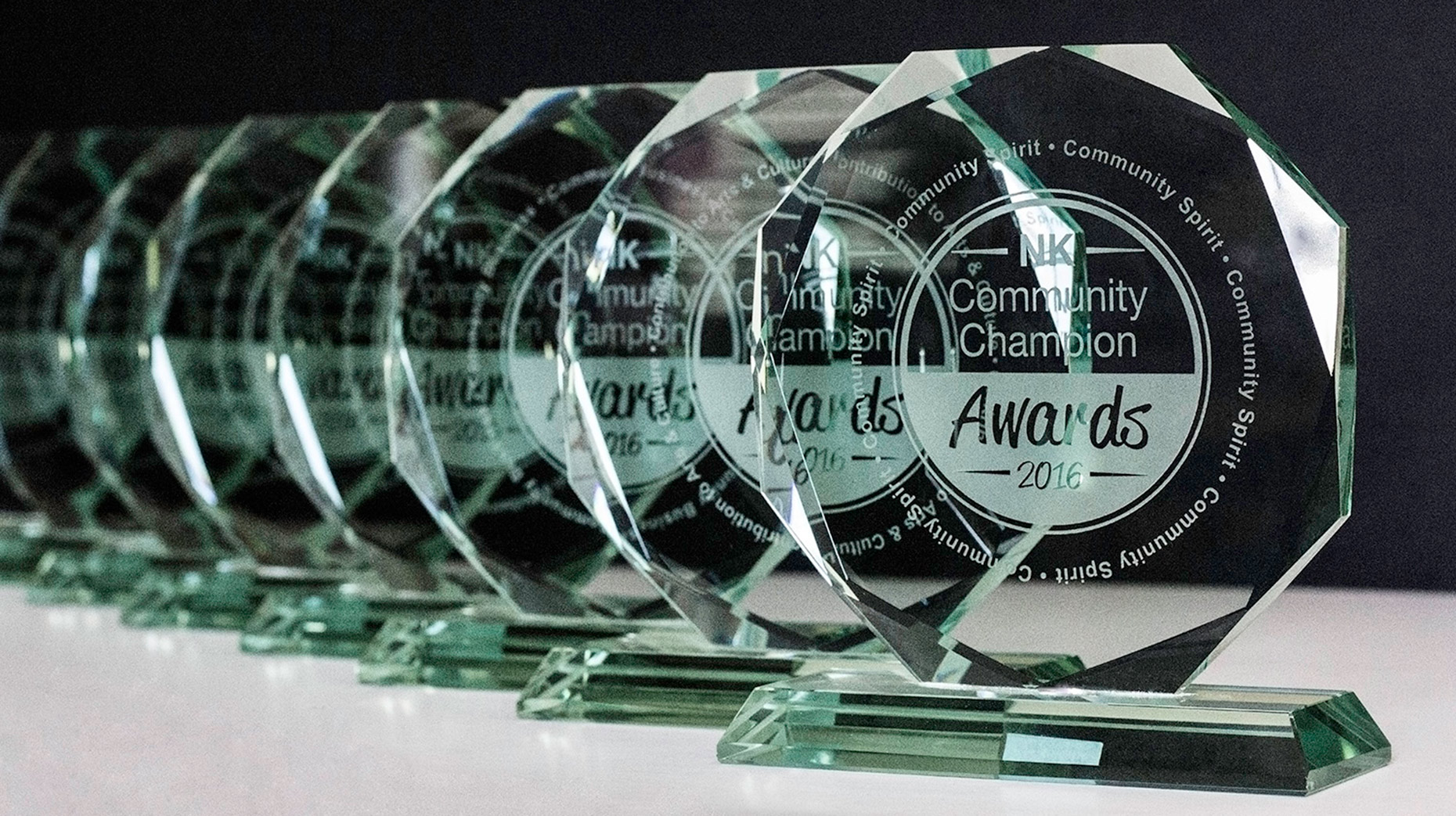 Finalists have been announced for the NK Community Champion Awards 2016, honouring members of the community for their outstanding voluntary work.
This year there are 26 individuals, teams, businesses or groups recognised for the difference they make in the North Kesteven district.
Collectively this accounts for the voluntary endeavours around 250 people.
Every year North Kesteven District Council calls for people living and working in the district to nominate people whose endeavours deserve recognition.
The diversity of the often life-changing work was clear from the 118 individual nominations.
As a result, the sponsors have decided to add a new award in recognition of one particular episode of community mindedness.
All of the finalists, their guests and nominators have been invited to a celebration evening on Thursday, October 20 in Navenby for which additional tickets will be available for sale in support of local good causes.
Councillor Marion Brighton OBE, Leader of NKDC, will host the evening in conjunction with compere and BBC Radio Lincolnshire presenter Rod Whiting.
Councillor Brighton said: "We are very proud to run these awards in order to applaud and award some of the many unsung heroes who give so much through their voluntary and charitable endeavours, through their selfless motivation and quiet inspiration.
"Even those who are not among the 26 finalists are champions in their own right in that their work is recognised and appreciated.
"I am so often struck that it such quiet, tireless and selfless voluntary work that is the foundation to the district's flourishing communities and makes such a difference to all of our lives."
The shortlisted finalists are:
Young Achiever
Kiera Beeson, from Sleaford – for enhanced commitment to raising funds and awareness of Chrons Disease, even whilst recovering from surgery
Christina Creedon, Sleaford – for her care, consideration and commitment in broad ranging ways to raise awareness of autism and stand up to bullies
Lee Crocker, Sleaford – for his determination to engage in a normal school life and participate in sport despite significant physical disabilities
Community Business
Branston Ltd, Branston – for significant investment in children's educational resources and local community projects

Elite Fish & Chips, Sleaford – for extensive charity fundraising initiatives

Heckington Pre-school, Heckington – for the way it encourages children and parents to engage in the community and involves local businesses within its core operations

Hill Holt Wood, Norton Disney – for extensive engagement in the provision of community resources and facilities and support of a range of community projects
Contribution to Sport
Jackie Creedon, Sleaford – for extensive engagement in local sports over 40 years and facilitating clubs in every way from cleaning toilets to organizing fixtures.
Hykeham Sailing Club, North Hykeham – in recognition of club volunteers' hard work to maintain and run the facility
Angela Morely, Dunston – for dedication and commitment in championing the Special Olympics and enabling broad sports participation
Contribution to a Better Environment
Chestnut Street CE Primary School, Ruskington – for a deeply-rooted commitment to broaden awareness of environmental issues and energy efficiency
Friends of Mareham Pastures, Sleaford – a small volunteer group which over 13 years has transformed and old tip into a much-valued nature reserve
Pauline Dobson, Sleaford – for leading on a wide-ranging of measures to brighten the town through her artistic and green-fingered efforts
Contribution to Arts & Culture
John Crouch, North Hykeham – for amazing voluntary contributions towards motivating young musicians through more than 30 years of dedication
Joan Dalton, Branston Booths – for her work in increasing creative opportunities across the District and participation in community arts projects
Eddie Double, Sleaford – for his massive contribution to art and culture in the town as Civic Trust chairman, championing public art commissions and promoting the Carre Gallery
Contribution to Health & Wellbeing
Debbie Jones, Sleaford – for her energetic dedication to the Beyond the Blues mental health wellbeing group
Evergreen, Sleaford – a group of 50-plus volunteers who offer a befriending outreach to elderly, vulnerable and isolated elderly people
Volunteers of CAB Mid Lincolnshire – for the significant and extensive work carried out in helping the most vulnerable to access information, funds and support
Contribution to Sustainable Transport
Charlie Kinloch, Rockstar, Nortth Hykeham – for his promotion of all sustainable transport options among colleagues
Community Spirit
Terry Audis, Timberland – for getting stuck into improving community facilities across Timberland and Martin
Ian Kendrick, Waddington – for an enormous range of expressions of community support ranging from low-key neighburliness to leading health walks
Keven Roberts, South Rauceby – a posthumous nomination recognizing commitment and determination in getting North Hykeham Sailabilty afloat.
Jean Straw, Canwick – primarily for organizing a community coffee morning which alleviates isolation and loneliness
Jenny Wright, Norton Disney – for commitment to a range of village institutions and initiatives over many years
To join the finalists on the night and enjoy a performance by The Lost Property All Stars, tickets can be bought at £10, by contacting the NKDC Communications Team on 01529 414155 or email [email protected]
Proceeds from the night support Council Chairman John Money's nominated charity, St Barnabas Hospice.