Lincoln poppies quilt raffle raises over £1,000 for Bomber Command centre
Lincoln BIG and the city's Visitor Information Centre have raised £1,060 for the International Bomber Command Centre in Lincoln. Staff at the Visitor Information Centre in Castle Hill sold raffle tickets for a special poppies-patterned quilt, which had been on display in the tourist office. Former Bomb-Aimer Les Rutherford, who had a lucky escape from an…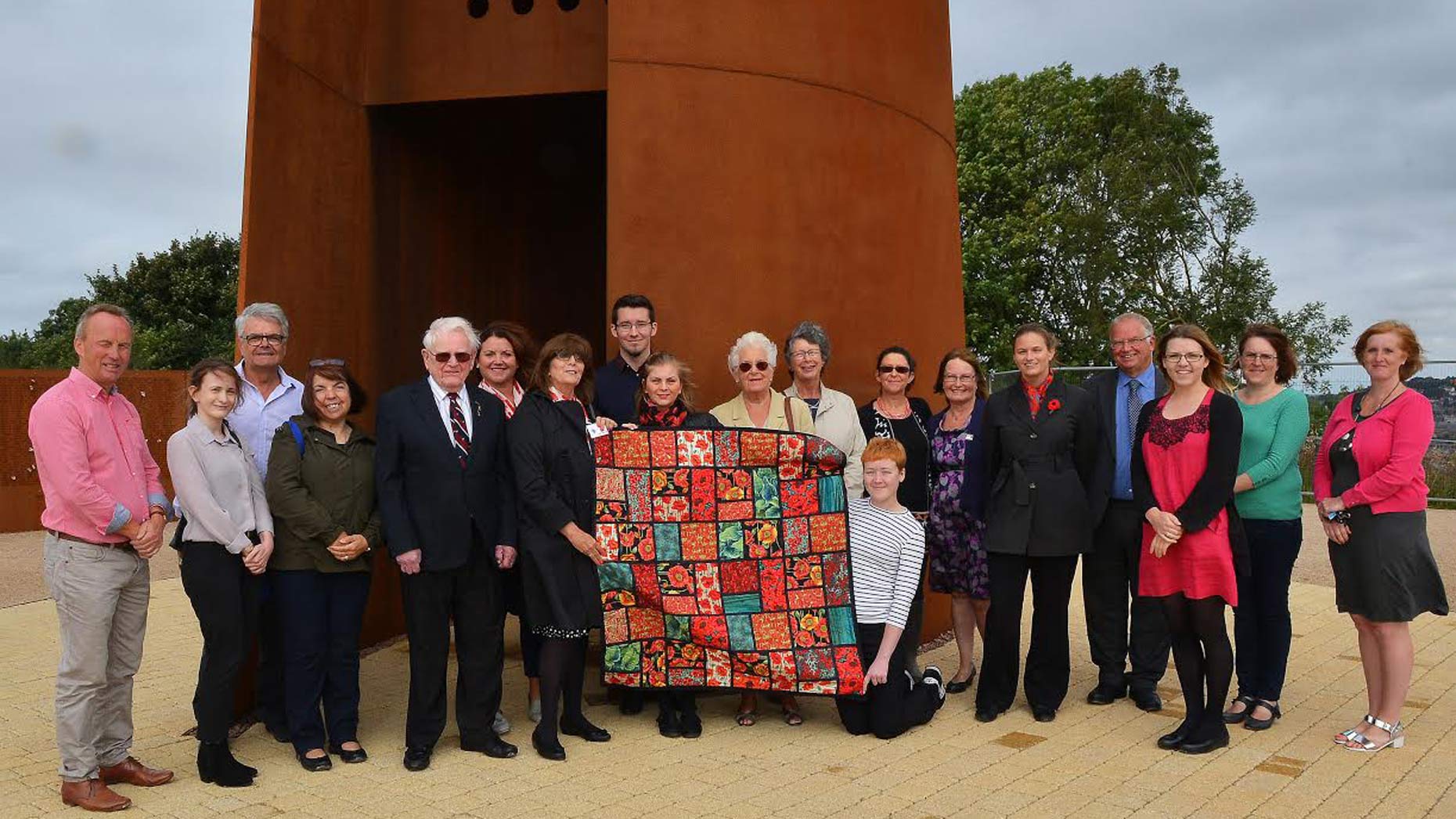 Lincoln BIG and the city's Visitor Information Centre have raised £1,060 for the International Bomber Command Centre in Lincoln.
Staff at the Visitor Information Centre in Castle Hill sold raffle tickets for a special poppies-patterned quilt, which had been on display in the tourist office.
Former Bomb-Aimer Les Rutherford, who had a lucky escape from an exploding plane over Germany in World War II, drew the winning and runner-up raffle tickets.
Visitor Information Centre Manager Michele Sims said: "We are thrilled that it has enabled us to raise funds for the IBCC, which is designed to recognise and remember all who served in Bomber Command."
The International Bomber Command Centre is set to open to the public in July 2017.
By looking through the memorial, visitors can get a clear view of Lincoln Cathedral, a key landmark for Lincolnshire-based World War Two Lancaster crews.
There are also Corten panels bearing the names of some of the 26, 296 Bomber Command crew members who flew whilst serving in one and five Groups, and lost their lives.
More panels and names are still to be added, bringing the total count to over 58,000 individuals.
IBCC Director Nicky Barr said: "So far we have raised £7.5 million towards our £9m target for the project.
"We are delighted that Visitor Information Centre staff have led the way in raising more than £1,000 for us, for the IBCC."
Next to be built is the Chadwick Centre, which will have its own education suite, exhibition area and restaurant.