September 1, 2016 8.56 am
This story is over 67 months old
Lincolnshire hospitals prepare for five-day junior doctors' strike
Junior doctors in Lincolnshire and across the country will strike on five consecutive days later this month, as the bitter conflict with the government over pay and conditions shows no sign of ending. The first in a series of all-out strikes is set to take place from 8am to 5pm from September 12 to 16.…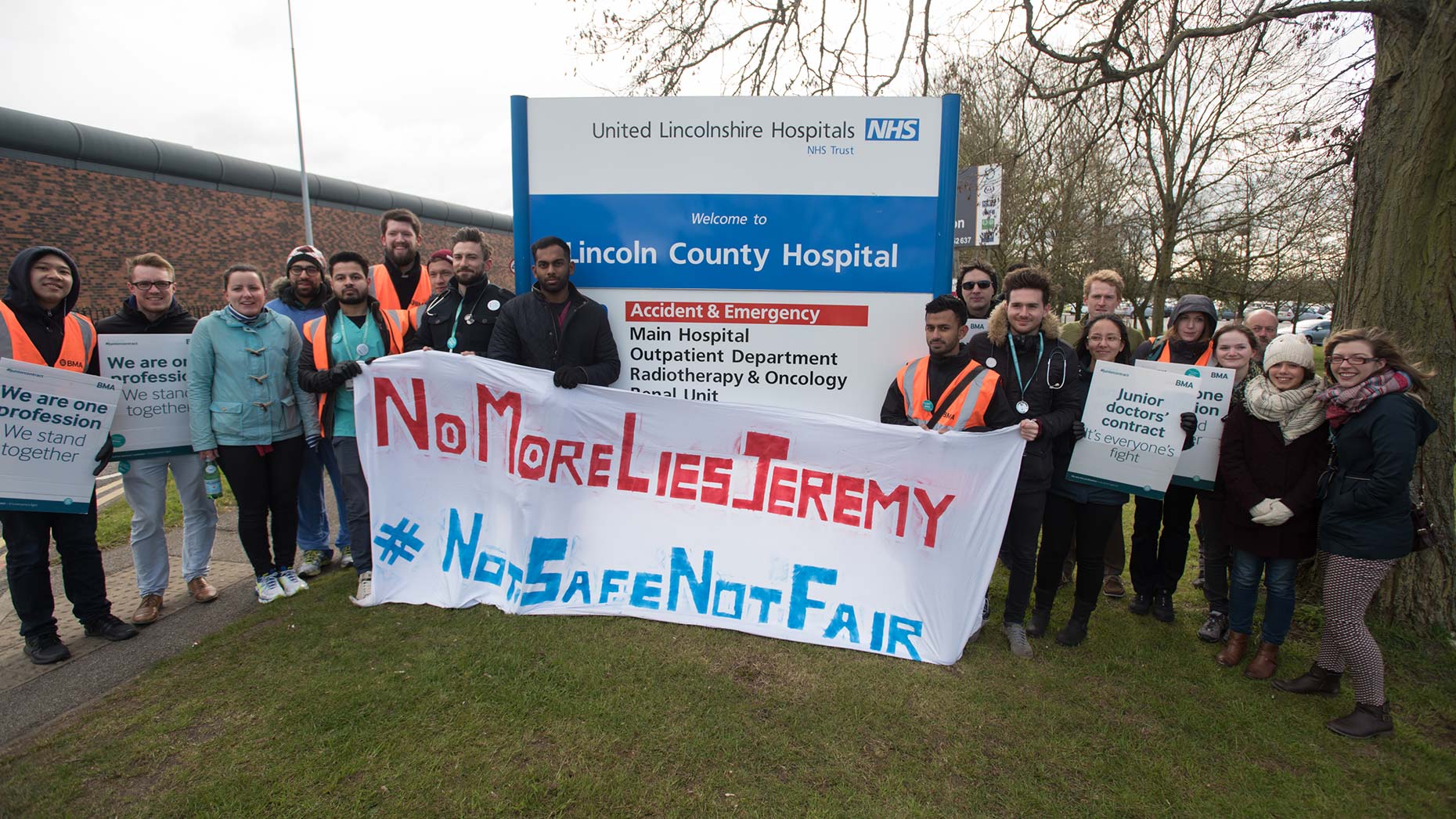 Junior doctors in Lincolnshire and across the country will strike on five consecutive days later this month, as the bitter conflict with the government over pay and conditions shows no sign of ending.
The first in a series of all-out strikes is set to take place from 8am to 5pm from September 12 to 16.
Further dates for industrial action are due to be announced for the rest of the year, with reports suggesting that there could be five days of strikes in each month for the rest of the year.
Lincolnshire hospitals are now in the process of hastily drawing up contingency plans for operations and appointments during the walkout.
Strikes earlier this year saw hundreds of appointments cancelled across Lincolnshire's hospitals, with a number of operations also being postponed.
Health Secretary Jeremy Hunt has condemned the strike action, saying that people would question why the British Medical Association were willing to support the worst strike in NHS history after previously championing the deal.
He said: "Perhaps 100,000 operations will now have to be cancelled, around a million hospital appointments will have to be postponed, causing worry, distress and anxiety for families up and down the country."
BMA junior doctor committee chair Ellen McCourt said: "This is not a situation junior doctors wanted to find themselves in.
"We want to resolve this dispute through talks, but in forcing through a contract that junior doctors have rejected and which they don't believe is good for their patients or themselves, the government has left them with no other choice."
Take a look back at our coverage of the junior doctors' strikes in Lincoln and Lincolnshire so far this year: