September 11, 2016 7.00 am
This story is over 67 months old
One hundred new nurses arrive at Lincolnshire hospitals
One hundred new nurses have begun their careers working in hospitals across Lincolnshire and have spoken to The Lincolnite about why the United Lincolnshire Health Trust was their first choice. As previously reported, the newly qualified nurses, many of whom have graduated with nursing degrees from the University of Lincoln, will significantly boost staffing numbers at Lincoln…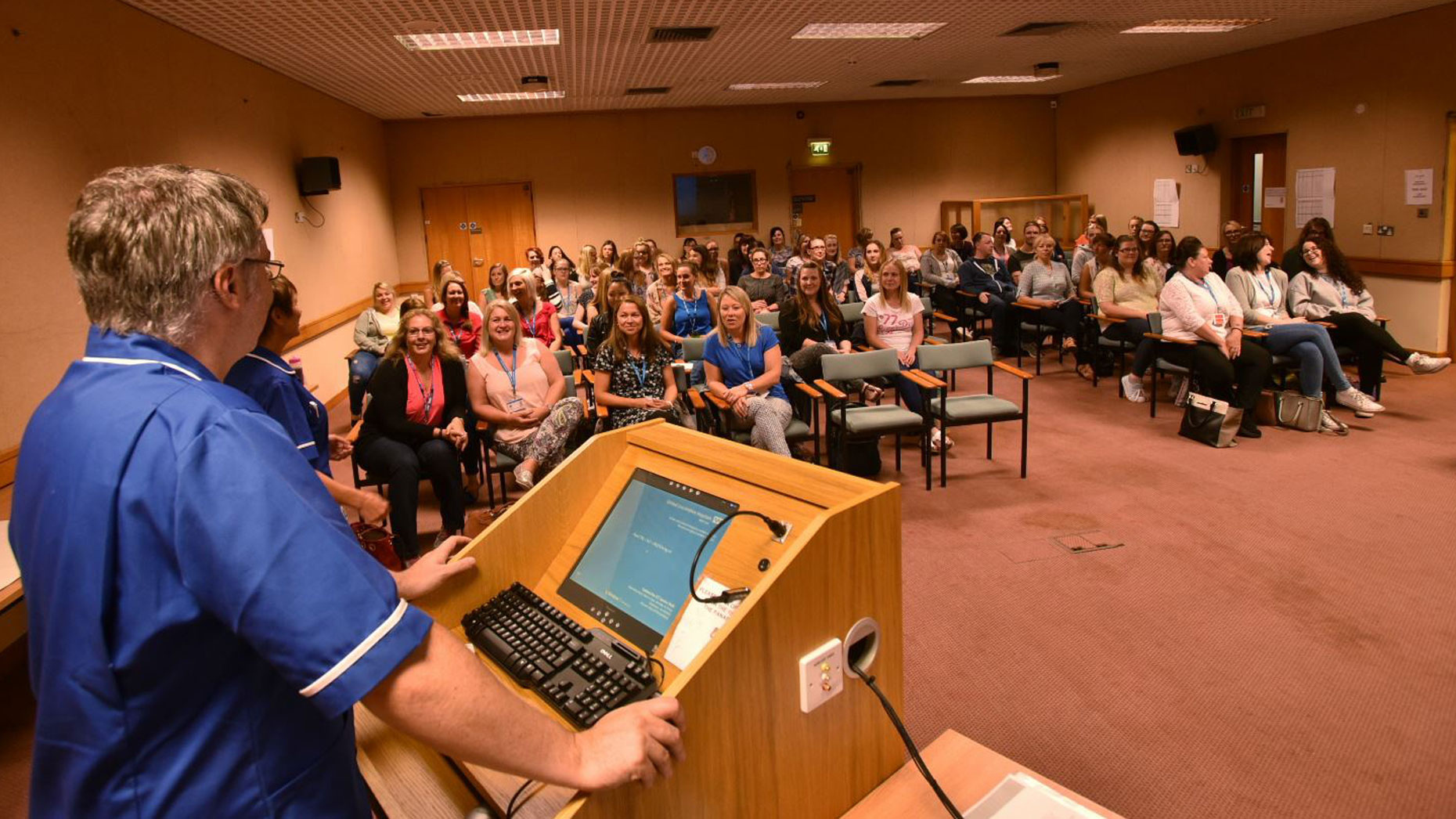 One hundred new nurses have begun their careers working in hospitals across Lincolnshire and have spoken to The Lincolnite about why the United Lincolnshire Health Trust was their first choice.
As previously reported, the newly qualified nurses, many of whom have graduated with nursing degrees from the University of Lincoln, will significantly boost staffing numbers at Lincoln County Hospital, Pilgrim Hospital in Boston and Grantham and District Hospital.
In total, 68 of the new recruits will be starting work at Lincoln hospital, with a further 22 heading to Pilgrim Hospital in Boston and 10 going to work at Grantham.
Why choose ULHT?
Many nurses have said they have chosen to work within ULHT because of a preceptorship programme offered to newly qualified staff.
The programme includes an induction into working in the hospital and gives support and guidance to hospital staff in their first year of work.
Here is what some new nurses at Lincoln County Hospital had to say about their new roles:
---
Shona O'Connor, Carlton-Coleby ward
Shona, 30, said: "I worked within the trust throughout my training and I feel this hospital is a great place to work.
"It will be a massive transition from being a student nurse but it is very exciting."
---
Alison Patten, Digby ward
Alison, 36, said: "I live locally and worked with the trust throughout my training.
"ULHT is renowned for its excellent preceptorship programme and I know I will be supported in achieving additional competencies. "
---
Whitney Cunningham, Shuttleworth ward
Whitney, 23, chose to work at Lincoln County Hospital as she worked there as a student and loved it.
She said: "I'm not local and chose to move here purely because of the preceptorship programme.
"I had great experiences as a student here and wanted that to continue as a staff nurse.
"I think there will be challenges but with the programme provided any challenges we do face, I feel we will be supported by the team."
---
Shona Maclean, Navenby ward
Shona, 36, said: "As a newly qualified nurse it will be a challenge to gain that confidence older nurses have.
"There is a fear of working autonomously and that is the biggest challenge but I know the support from the staff on the wards will help me massively."
---
Liz Evans, Rainforest children's ward
Liz, 40, said: "I trained in Peterborough but recently moved near Newark.
"I heard great things about Lincoln County Hospital and when I visited the staff were very friendly and supportive.
"I think dealing with children is different to adults as they can be a challenging but they extremely resilient.
"I love working with children and am really looking forward to working on the ward."