October 14, 2016 4.23 pm
This story is over 85 months old
Lincoln 'band of builders' boost drive for terminally ill friend with online shop
A Lincoln landscaper's mission to buy his terminally ill friend his family home has united builders up and down the country, and he hopes now the launch of a new online shop will give his campaign its sprint finish. Addam Smith from Lincoln assembled a team of 50 specialists earlier this year when he discovered his friend…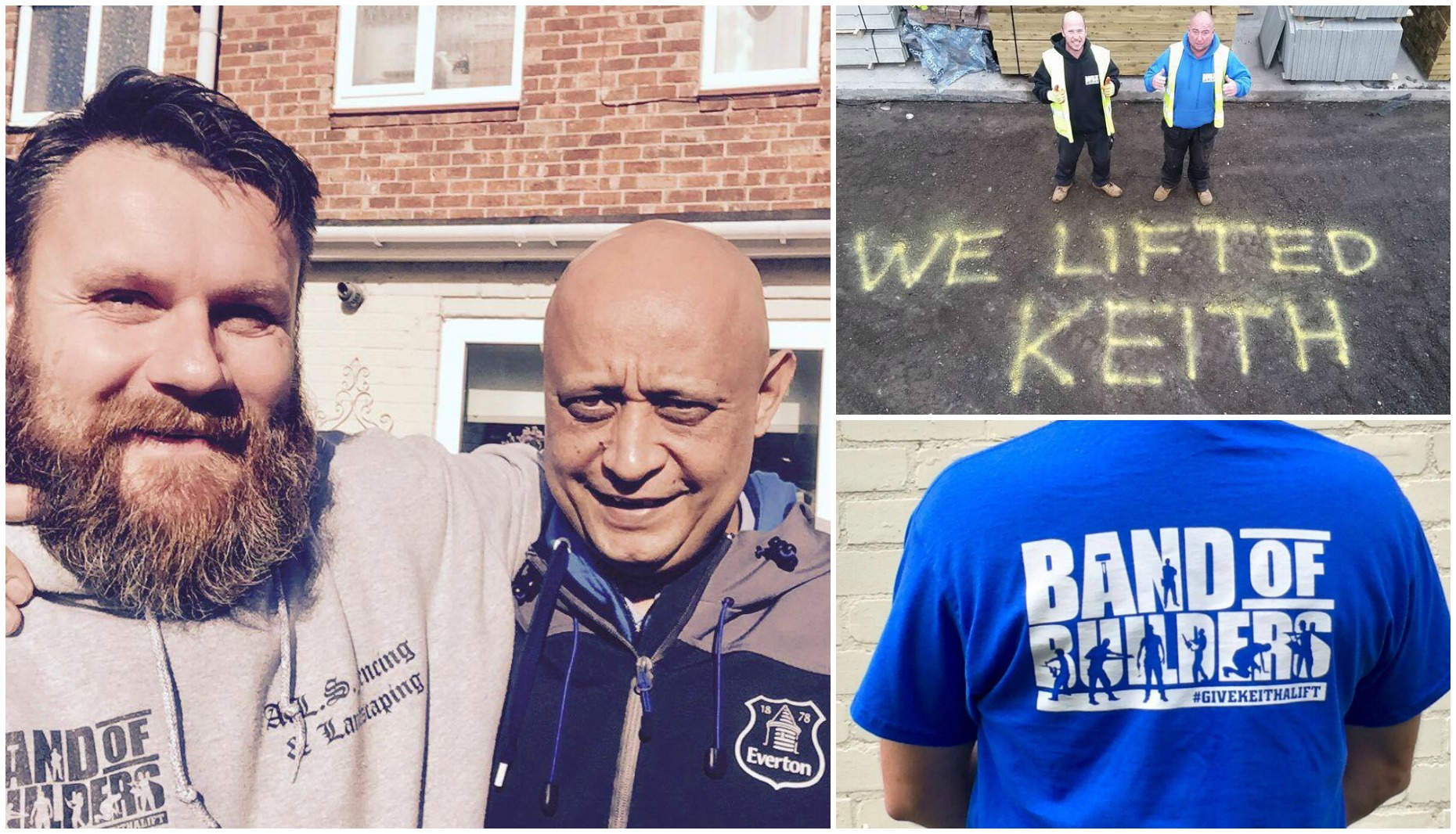 A Lincoln landscaper's mission to buy his terminally ill friend his family home has united builders up and down the country, and he hopes now the launch of a new online shop will give his campaign its sprint finish.
Addam Smith from Lincoln assembled a team of 50 specialists earlier this year when he discovered his friend and employee Keith Ellik had stage four cancer.
Builders, plumbers and landscapers transformed Keith's property on the Ermine estate in Lincoln, where he lives with his partner Sasha and young son Leighton.
The collaboration didn't stop there. The team, by then dubbed by Addam his 'Band of Builders', embarked on their 'Give Keith a Lift' drive to raise £100,000 and buy the family their new-look home.
To date, the group has raised over £50,000 through numerous fundraisers including beard shaves, which each brought in more than £2,000, and an 'I Lifted Keith' photo campaign. 
Online shop
A Band of Builders clothing range was launched in July.
This has now been joined by a range of other branded trade kits, which are available to purchase on the new campaign website – launched this week. 
Adam told The Lincolnite: "We launched the clothing range and it's been brilliant. That was in collaboration with Printz UK based in Lincoln. Adam Hill there has been fantastic at helping us with everything.
"The demand has been great. We've been sending packages all over the world. Recently we sent kits to Australia and even the Caribbean.
"We hope the online shop will give us the boost we need to reach the target."
Continuing the legacy
Addam said: "At the end of the project, I'm looking to make the Band of Builders an official charity so that workers in the trade can continue to help people.
"For now we want to focus on achieving Keith's dream.
"At the minute he is going through another round of chemo, which he's obviously finding really tough.
"For me it's been really hard work and I'm still running my landscaping business. But I know we will achieve this."
To support the "Give Keith a Lift" campaign please visit the Go Fund Me Page.