Man fined for rubbish dumped in Lincoln fly-tipping "black spot"
A Lincoln man has been taken to court and fined after a mound of incriminating rubbish was discovered dumped in woodlands just metres from his home. James Thomas, of Prestwick Close, admitted failing to make sure his rubbish was properly disposed of after seven large black bags and carrier bags containing domestic waste were left by…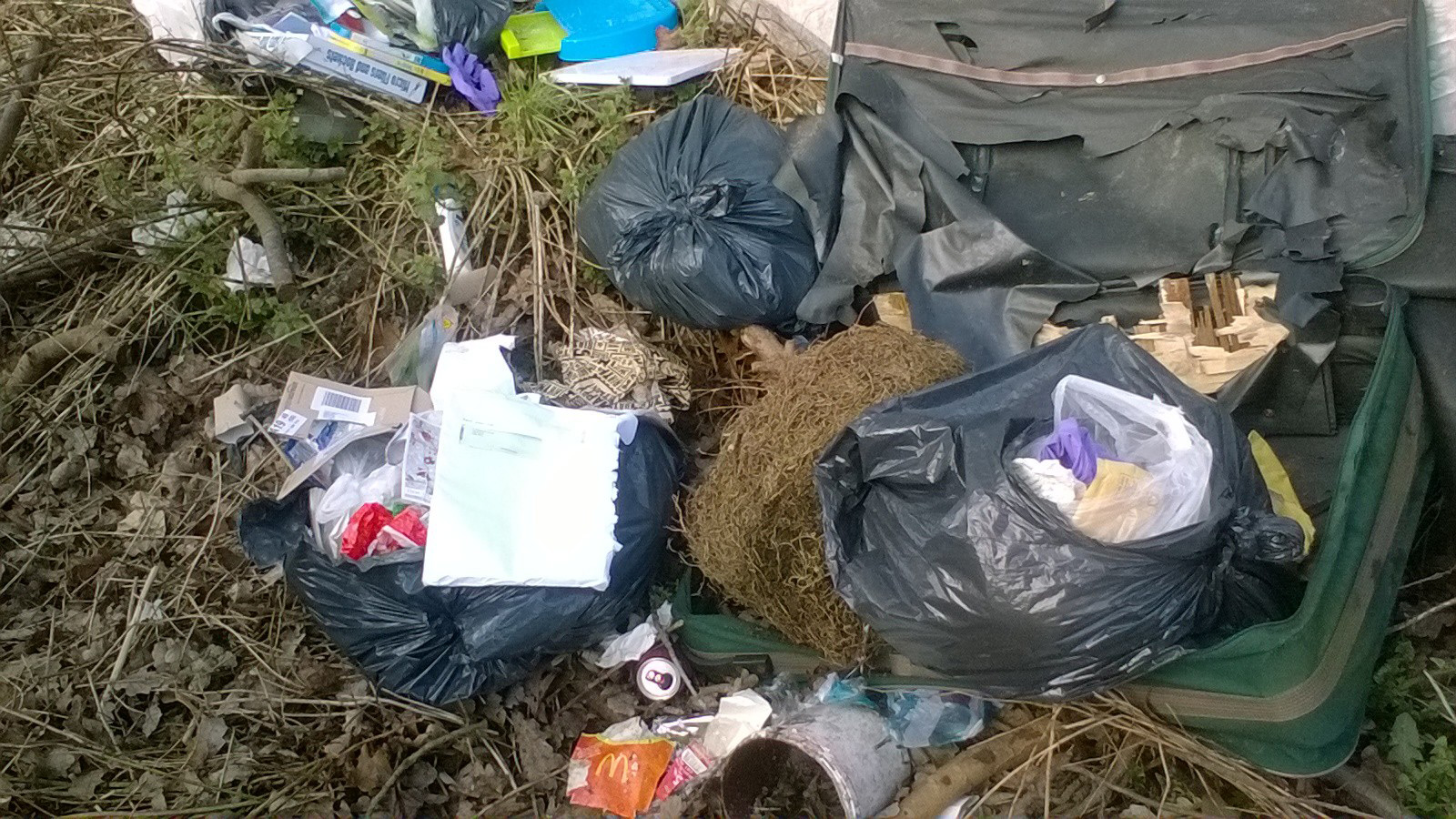 A Lincoln man has been taken to court and fined after a mound of incriminating rubbish was discovered dumped in woodlands just metres from his home.
James Thomas, of Prestwick Close, admitted failing to make sure his rubbish was properly disposed of after seven large black bags and carrier bags containing domestic waste were left by a footpath in Staverton Woods, about 200 metres from his home.
The bags contained a variety of discarded Christmas packing materials, including empty toy boxes, DVD boxes and wrapping paper.
Among the waste was a faded envelope containing details that confirmed the waste as belonging to Thomas.
A local resident discovered the fly-tip on February 2 this year, and last week Lincoln magistrates ordered 46-year-old Thomas to pay a total of £440 – a £120 fine, costs of £300 and a £20 victims' surcharge.
In mitigation, Thomas said he believed the waste had been taken for scrap.
Sam Barstow, Service Manager for Public Protection and Anti-Social Behaviour at City of Lincoln Council, said: "Residents have a legal duty, known as the householder's duty of care, to ensure waste produced on their property is only transferred to an authorised person.
"Every householder should check any person who takes waste from their home has the proper authority to carry it and dispose of it properly.
"Cleaning up fly tipped waste costs the council thousands of pounds every year.
"Ultimately, this is a cost to the tax-payer and is an unnecessary burden, and we will take action where possible.
"Staverton Woods is known as a black spot for the dumping of fly-tipped waste. The problem with such black spots is the dumping of waste encourages others to dump waste and so the problem grows."
The city council has removed a number of fly tips in the area and the adjacent Hospital Plantation – woodlands used for public access.
The council says this is also an area of habitat for wildlife and the dumping of waste is harmful both to wildlife and to the area's appearance.
It is illegal to deposit waste on streets, open spaces or any other land without the owner's permission. This includes someone removing waste on your behalf and illegally depositing it.
People can report fly-tipping by visiting the website here, or by calling 01522 873378.