October 24, 2016 11.05 am
This story is over 84 months old
Film crews capture rescue of North Hykeham biker who broke neck in horror accident
A mountain biker from North Hykeham described the terrifying moment he was thrown over his handlebars into rocks during a woodland ride, leaving him with a broken neck and fighting for his life. Father-of-two Rob Hobson, 50, will have his traumatic experience featured in a UKTV documentary this evening after film crews and paramedics from the Yorkshire Air…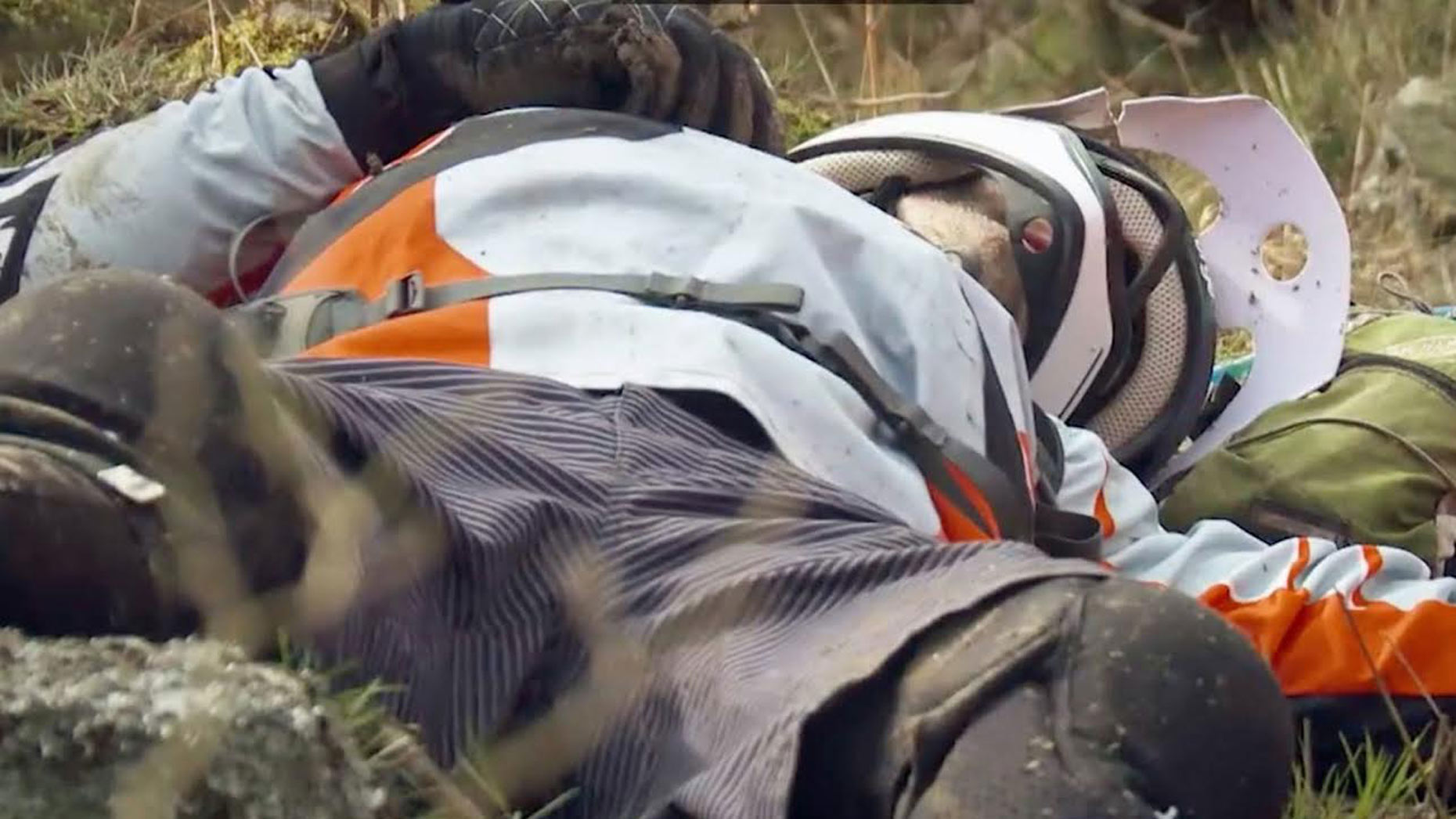 A mountain biker from North Hykeham described the terrifying moment he was thrown over his handlebars into rocks during a woodland ride, leaving him with a broken neck and fighting for his life.
Father-of-two Rob Hobson, 50, will have his traumatic experience featured in a UKTV documentary this evening after film crews and paramedics from the Yorkshire Air Ambulance rushed to the scene.
Rob was riding in Wharncliffe Woods, near Sheffield, when he was thrown over the handlebars on a steep descent and landed head-first on rocks.
"I knew straight away I had done something serious," said the experienced cyclist from North Hykeham.
"I hit the rock so hard, I remember thinking how on earth am I still conscious, and then I realized I couldn't feel anything from the neck down. That was pretty scary."
With the help of the local mountain rescue team Rob was eventually airlifted to the Northern General Hospital where scans revealed he had broken his neck.
Surgeons inserted a metal plate between his damaged vertebrae and Rob spent over three weeks in hospital and a further six weeks in a brace at home, barely able to move.
Extensive physiotherapy and a determination to build up his strength and fitness again meant that the father-of-two was able to return to work in September, six months after the accident.
Rob's rescue by paramedics from the Yorkshire Air Ambulance will feature on an episode of Helicopter ER on Monday, October 24 at 10pm on UKTV's reality channel Really.
Charity mission
Following the accident, Rob and fellow cyclists have been raising money for the rescuers who saved his life.
Last month members of Rob's mountain biking group completed the Pennine Bridleway Challenge, biking 170 miles of mountain trails and more than 20,000ft of ascent in just four days, raising over £4,000 for Yorkshire Air Ambulance and the Woodhead Mountain Rescue Team.
Rob, who is also a keen snowboarder and water-skiier, joined them for the last 12 miles of the route and his dramatic rescue will be shown on Helicopter ER on Monday, October 24.
If you would like to make a donation visit Rob's funding page.