October 18, 2016 9.52 am
This story is over 85 months old
Previously refused plans for up to 46 homes near Lincoln back on the table
Plans for up to 46 new homes in north Bassingham will be considered by North Kesteven District Council, after initial proposals were refused. The submission for a mix of flats, detached and semi-detatched houses the 2.11ha site, which is currently an arable field east of Lincoln Road, was refused on March 15, 2016. The decision was…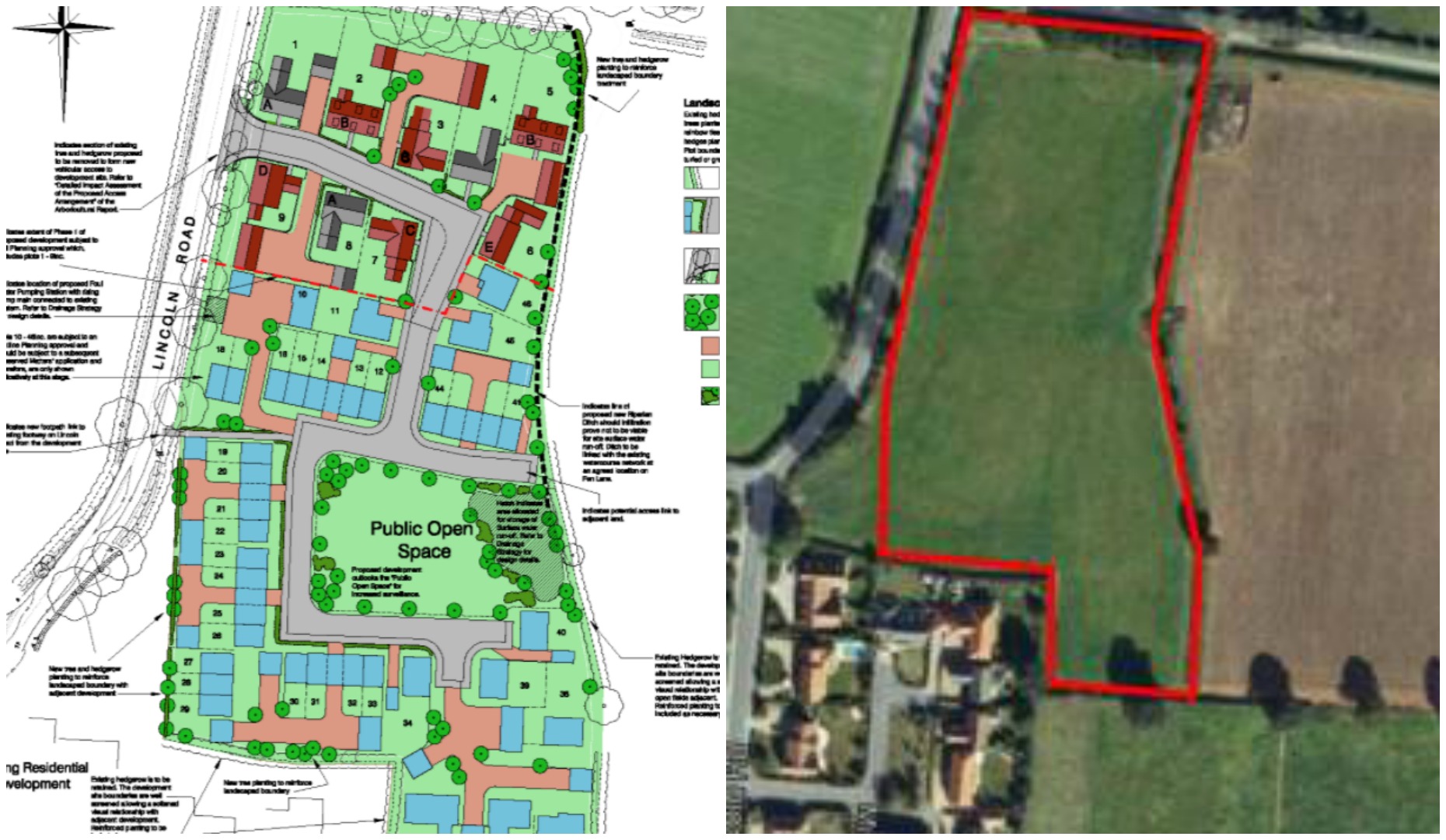 Plans for up to 46 new homes in north Bassingham will be considered by North Kesteven District Council, after initial proposals were refused.
The submission for a mix of flats, detached and semi-detatched houses the 2.11ha site, which is currently an arable field east of Lincoln Road, was refused on March 15, 2016.
The decision was made by the council planning committee on the grounds that the proposal "failed to fully address the social and environmental roles of sustainable development […] undermining the role, function and character of Bassingham as a 'medium village."
Developers GraceMachin Planning and Property argue however the returned proposal will "meet an identified housing need".
Some 16 homes within the development would be identified as affordable and a total of 92 parking spaces would be provided.
Applicants have also committed to creating open spaces and private gardens for the estate, which would be accessed by Lincoln Road and Fen Lane.
Developers say in the application the proposals will "reference the varying architectural influences and the materials used to characterise the local area and settlement of Bassingham".
They also promised the design of the development would seek to deliver a high quality and sustainable residential layout.
Previous planned developments in the village have been met with fierce opposition.
Earlier this year, councillors refused a development of 98 homes (down from a previously refused submission of 120) in the village, which planners have now appealed.
In June 2015, the council reluctantly gave the green light for 35 homes off Whites Lane in the village, despite over 170 objections from residents.
Councillors on North Kesteven District Council's Planning Committee will decide on the application at a later date.