Grantham fly-tipper handed £1k fine after being caught dumping his bed yards from home
A man has been slapped with a bill of nearly £1,000 for fly-tipping a bed frame just yards from his home in Grantham. Rafal Hajduk, 26, dumped the item on Grantley Street claiming he thought the area was a rubbish collection point. Lincoln Magistrates' Court heard on Monday, November 7, that South Kesteven District Council…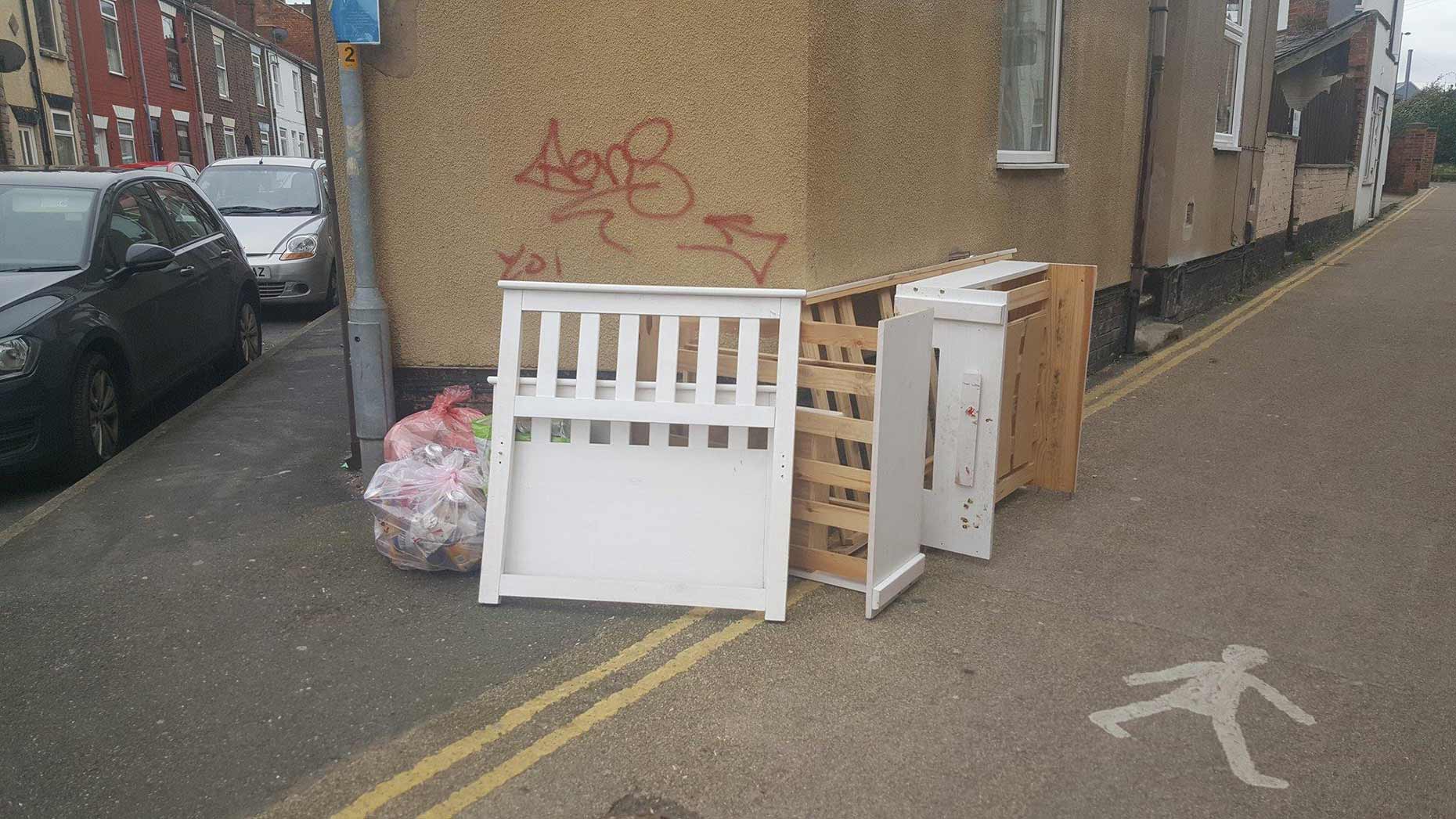 A man has been slapped with a bill of nearly £1,000 for fly-tipping a bed frame just yards from his home in Grantham.
Rafal Hajduk, 26, dumped the item on Grantley Street claiming he thought the area was a rubbish collection point.
Lincoln Magistrates' Court heard on Monday, November 7, that South Kesteven District Council had received a report on social media that the item had been left on the street on May 1 this year.
The report included images of Hadjuk carrying the bed frame from his property on the road to its junction with Railway Terrace.
The authority's Neighbourhoods Team were able to identify him and located him to an address 200 yards away, and, within a quarter of a mile of the town's Household Waste Recycling Centre.
He stated under interview in June that he knew rubbish should not be left in the street but thought the area was left for items others could collect from.
Pleading guilty to one count of contravening Section 33 of the Environmental Protection Act 1990 for dumping the items, he was fined £632, reduced by a third for an early guilty plea to £420.
He was also ordered to pay costs of £500 and a £42 surcharge resulting in a £962 bill.
SKDC's Executive Manager for Environment, Ian Yates said: "We have a zero-tolerance approach to fly-tipping and will take enforcement action against offenders.
"People are responsible for their own waste, and the illegal dumping of rubbish whether in a residential street or in a remote lay-by, is completely selfish as it pollutes the environment for everyone and wastes money in clear-up costs."