November 8, 2016 11.19 am
This story is over 84 months old
Market Rasen toddler to star on BBC CBeebies after helping grandparents with cheese-making
A two-year-old girl from Market Rasen is preparing for her television debut later this week after helping her grandparents make their award-winning cheese. Edith Davenport will be hitting the screen on November 11 when she appears in BBC's CBeebies programme Down on The Farm, at 5pm. Her proud grandparents, Michael and Mary Davenport, who established…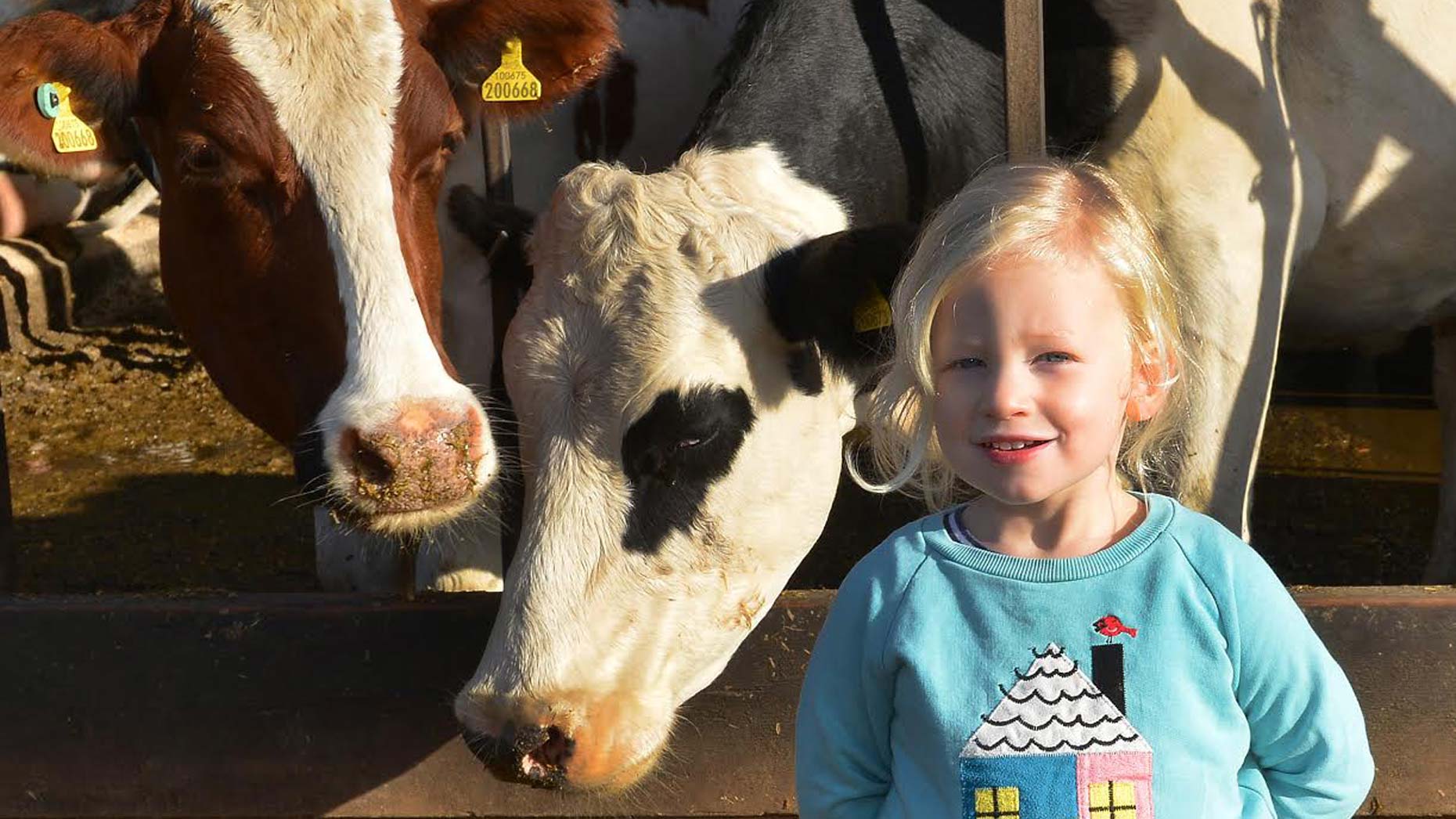 A two-year-old girl from Market Rasen is preparing for her television debut later this week after helping her grandparents make their award-winning cheese.
Edith Davenport will be hitting the screen on November 11 when she appears in BBC's CBeebies programme Down on The Farm, at 5pm.
Her proud grandparents, Michael and Mary Davenport, who established their cheese making business Cote Hill Cheese 11 years ago, are thrilled that Edith is playing a starring role in helping young people to understand where their food comes from.
Cote Hill, which makes a range of five different cheeses including Cote Hill Blue, has been home to the Davenport family for 50 years.
Today, the 80-strong Cote Hill dairy herd is made up of British Friesians, Red Polls and Holsteins.
Cote Hill makes a range of five different cheeses including Cote Hill Blue, which has won a number of awards.
Edith's grandad Michael said: "It all came about when a CBeebies researcher approached one of our customers, the Stamford Cheese Cellar, explaining that they wanted to film a cheesemaker at work, and they signposted her to us.
"After a telephone chat with the researcher, I decided that it would be great to get involved because it would expose us to a wider market but, more importantly, it would reflect our determination to encourage more children to visit farms and learn about food production.
"A little later I realised that Edith, who loves following her daddy into the cheese room, would also be perfect to feature in a programme directed at children and families, so I suggested that."