November 22, 2016 4.01 pm
This story is over 84 months old
Video: Red Arrows share amazing cockpit footage from Middle East tour
The Red Arrows have released an amazing cockpit video showing one of their manoeuvres in Muscat, Oman, as part of their Middle East tour. Here, you see the precision and skills needed by the Red Arrows, as Reds 6-9 perform the Corkscrew manoeuvre with the planes going upside down as red and blue smoke comes…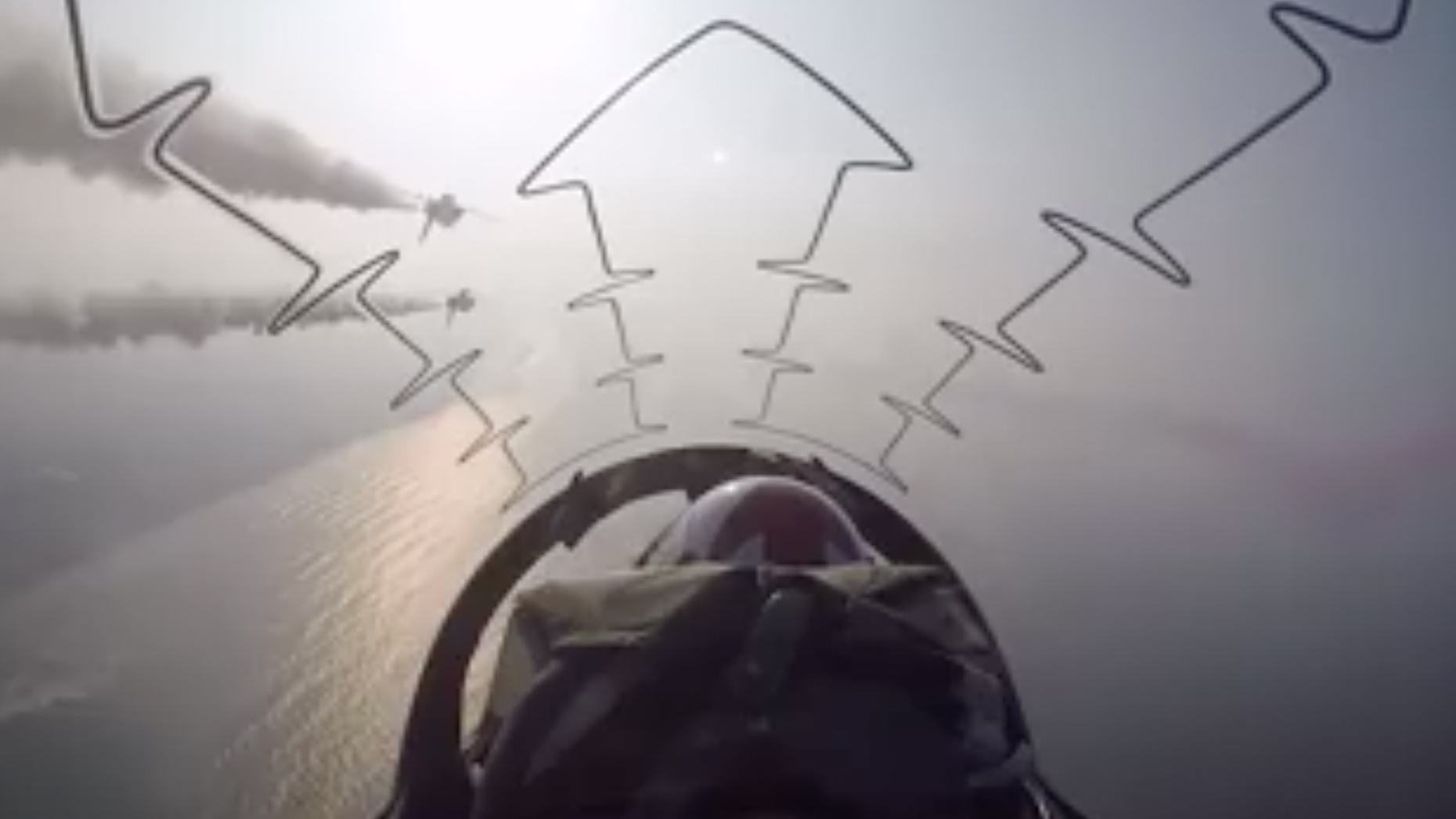 The Red Arrows have released an amazing cockpit video showing one of their manoeuvres in Muscat, Oman, as part of their Middle East tour.
Here, you see the precision and skills needed by the Red Arrows, as Reds 6-9 perform the Corkscrew manoeuvre with the planes going upside down as red and blue smoke comes out of the jet.
The visit to Oman on November 21 was part of the Red Arrows' two-month long overseas tour of the Middle East.
More than 20 displays and a series of flypasts will be performed across the Asia-Pacific and Middle East regions by the Royal Air Force Aerobatic Team until they return to Lincolnshire on December 1.
The team have so far visited:
October 3: Karachi, Pakistan (Flypast)
October 8: Hindon: Indian Air Force Day (Display)
October 11: Dhaka, Bangladesh (Flypast)
October 13: Singapore (Flypast)
October 14: Kuala Lumpur, Malaysia (Flypast with Typhoon aircraft)
October 17: Kuala Lumpur, Malaysia (Display)
October 20: Da Nang, Vietnam (Overnight stop)
October 23-25: Shanghai, China (Ground events)
October 28-29: Hong Kong, China (Ground events)
November 1-6 : Zhuhai airshow, China (Displays)
November 11: Hua Hin, Thailand (Displays and flypasts)
November 16: Hyderabad, India (Display)
November 17: Bangalore, India (Flypast)
November 20: Muscat, Oman (Display)
Dates that are left for their tour include:
November 23: Bahrain (Flypast)
November 24: Abu Dhabi The Corniche, UAE (Display)
November 27: Abu Dhabi F1 Grand Prix, UAE (Display or flypast)
November 28: Kuwait (Flypast)
December 1: RAF Scampton (Return home)