December 5, 2016 10.44 am
This story is over 67 months old
Council tracking mobile phone data for £400k Lincoln road mapping survey
Lincolnshire County Council is harvesting Lincoln drivers' mobile phone data as part of a £400,000 survey tracking their movements through the city. The project, which started in November, will provide the most comprehensive Lincoln traffic data in over 10 years. It will be carried out over the course of six months, using Automatic Number Plate…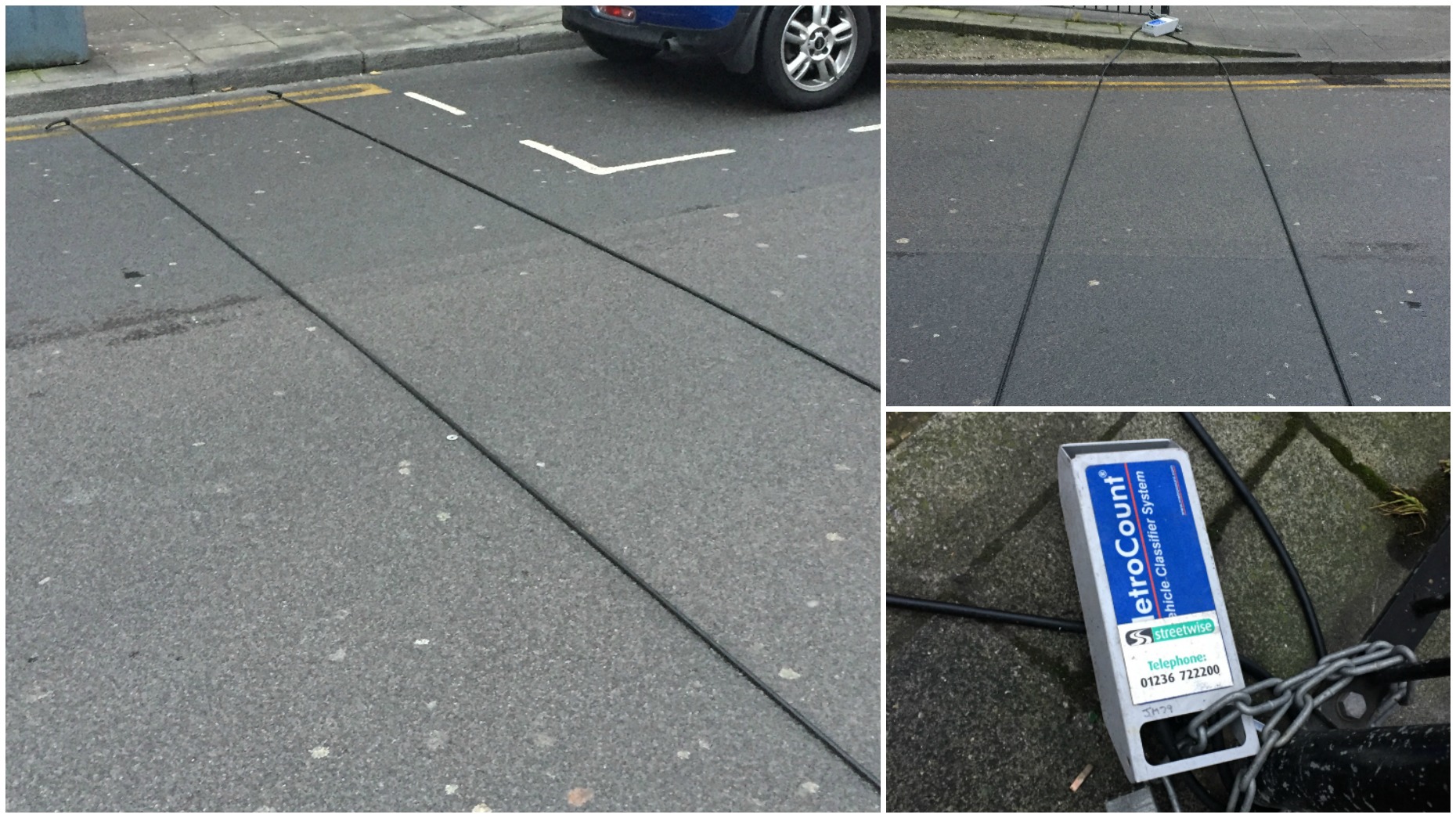 Lincolnshire County Council is harvesting Lincoln drivers' mobile phone data as part of a £400,000 survey tracking their movements through the city.
The project, which started in November, will provide the most comprehensive Lincoln traffic data in over 10 years.
It will be carried out over the course of six months, using Automatic Number Plate Recognition (ANPR) software, as well as anonymised data purchased from mobile phone companies.
Motorists will have noticed pairs of cables webbed across many roads in the city in recent weeks. The tubes are recording the number of vehicles at key locations, pinpointing the city's most congested areas.
In order to find out where the vehicles are travelling from and to, ANPR cameras and anonymised mobile phone data will be fed back to the council.
This will allow transport executives and officers to prioritise road improvement schemes and is a technique that has previously been used in Boston.
The data will be analysed for around six months in order to develop a new traffic model for the city, which will be used during planning considerations for future developments such as housing.
Councillor Richard Davies, Executive Member for Highways, said: "We need to know two things: how many vehicles are on the roads and where are they going.
"The tubes you can see laid out across the roads answer the first question, recording the number of vehicles at key locations.
"To find out where these vehicles are travelling to, we have cameras with automatic number plate recognition software that can track journeys and also receive anonymised mobile phone data.
"This is far more effective and convenient than the old method of stopping motorists and asking them where they're heading.
"Once the survey is complete, the data will be sent for analysis and a new traffic model for the city created.
"This can be used alongside current growth patterns to allow us to accurately predict what traffic will be like in the future and the impact of any new roads or developments.
"That means we can plan ahead more effectively, keeping things moving in the decades to come."
Traffic data for Lincoln is refreshed every few years and is a legal requirement of the council.
Ongoing works on the Lincoln Transport Hub, Eastern Bypass and the recently completed East West Link road will have an inevitable effect on traffic flows through the city.
Councillor Davies said changes will be continuously monitored, and that the timing of the survey would help with continued growth such as long-spoken-about development of the city's Western Growth Corridor.
He added: "Lincoln's traffic is changing and over a three or four year period of substantial work we will see where the traffic in the city centre has shifted.
"We carried out a similar survey using mobile phone tracking in Boston previously and it allowed us to see the types of journeys that people are making.
"The information collected showed that Boston doesn't need a bypass. The traffic flow was from the industrial park in the south to the town centre and not holiday traffic as thought.
"It proved to be extremely accurate.
"The mobile data is anonymised so we can't see who is travelling where. And it's much cheaper than previous methods of stopping people and asking them where they're going (and much less frustrating)."